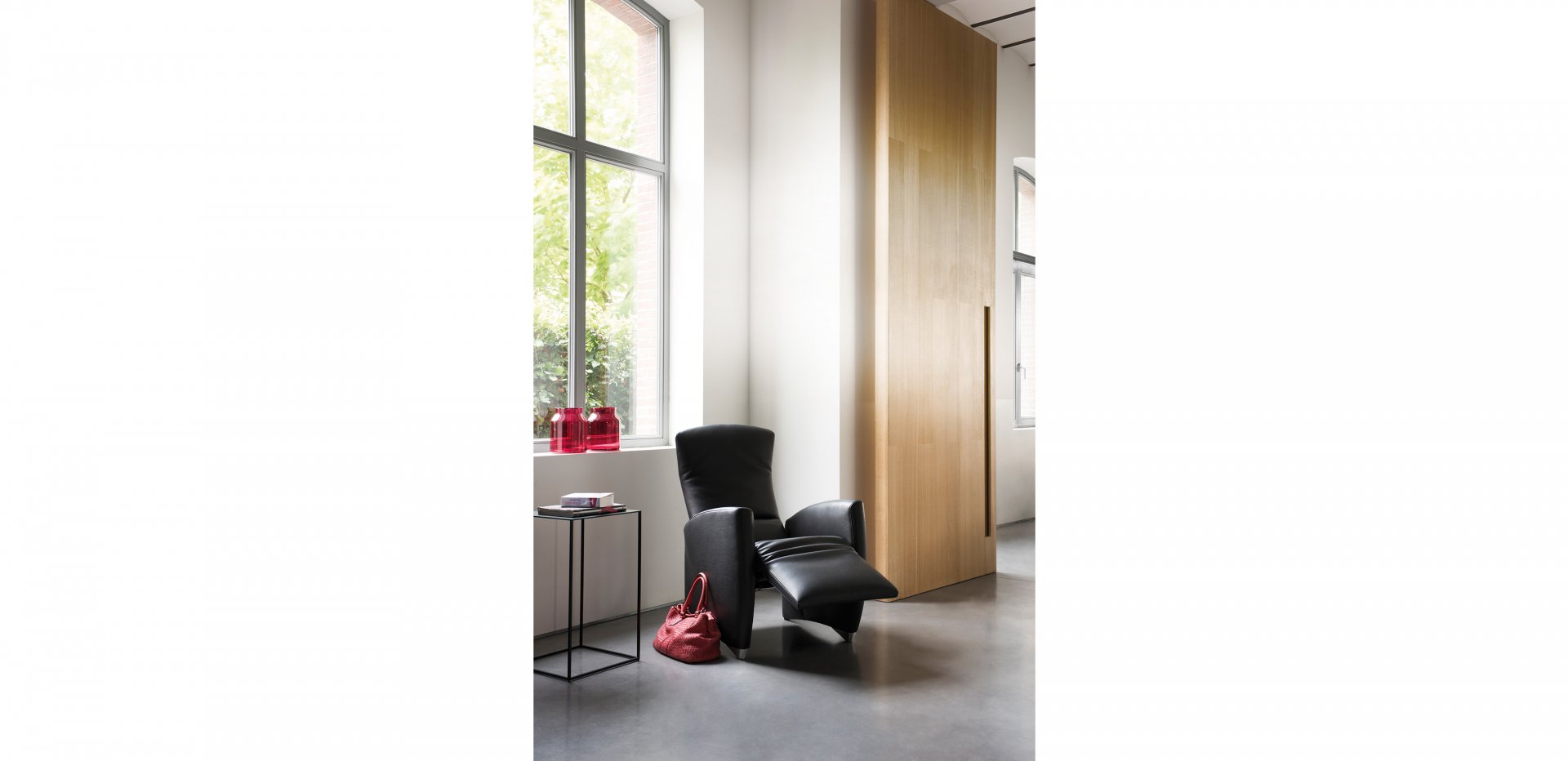 Back to top
Vinci reclining chair
Timeless comfort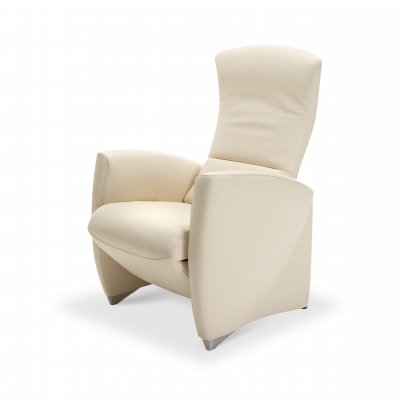 With its classic character, the Vinci offers a personalised comfort experience. This multi-adjustable reclining chair with its adjustable lumbar cushion is one of the favourites from the relax collection.
The extended footstool section serves to give users, and taller people especially, improved foot support and increased comfort. In its folded-in position, the foot section is almost complety concealed from sight, virtually disappearing underneath the seating of reclining chair which makes this chair look a lot lighter.
The armrests and the sides of the back have a saddle stitch finish. The saddle stitch is a classical and highly elegant finish, also gracing several other JORI designs.
Furthermore, the Vinci is available with an aluminium front leg, causing the design to exude a certain lightness and elegance. By the same token, the aluminium finish confers a more industrial appeal to the chair, with the Vinci giving a knowing wink to other JORI designs of a similar, rather robust character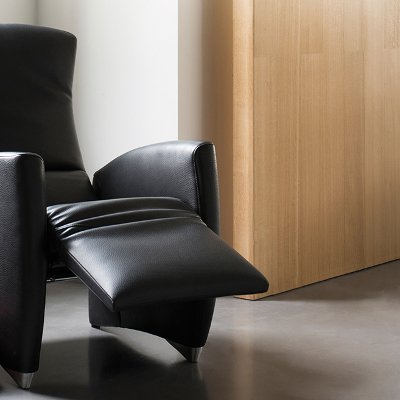 Available with continuous armrests
Christophe Giraud
An accomplished designer
As French architect, he graduated from the famed 'Ecole d'Architecture de Normandie'. Giraud covered the full gamut of architectural pursuits with due success: from devising public and private buildings, across designing showrooms and boardrooms right up to conceiving packagings and utensils. Architecture he describes as "aiming for balance between space and matter, between form and function".
Reclining chair available in multi-move version.
Reclining chair available in 3 sizes : mini, medi and maxi.
Available in leather or fabric. Manual version with fabric covering handle always in leather.
Pneumatic lumbar cushion always included.
Choice between fixed decorative legs front side alu brushed, alu lacquered in one of the JORI standard colours (see general info) or castors. Backside always glide feet.
Option : armrests available in alternative covering and/or color than the reclining chair.
Frame : steel mechanism.
JORI guarantees a maximum load up to 120 kg.
2D and 3D images for visualization are available on our website.
Seating furniture with removable covers (to be done by an industrial third party)