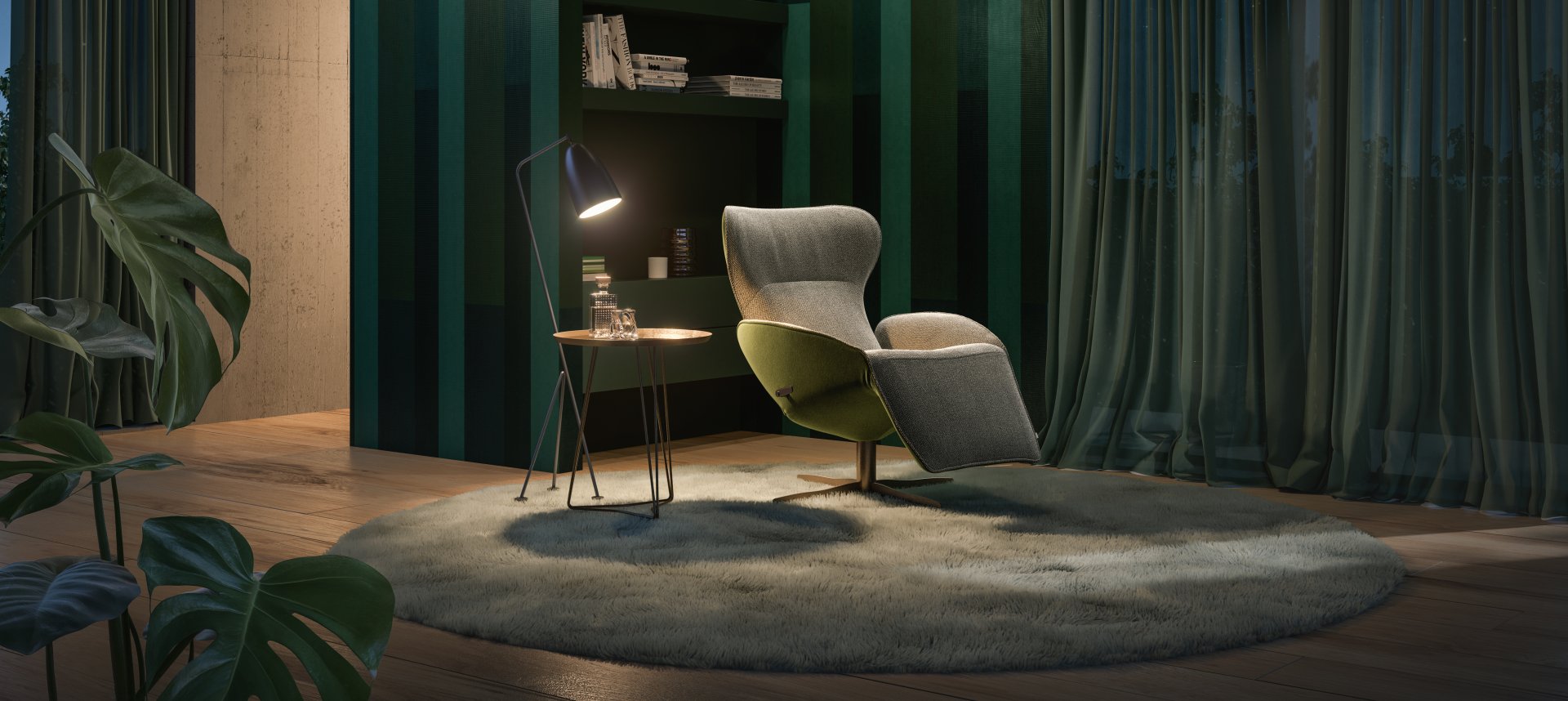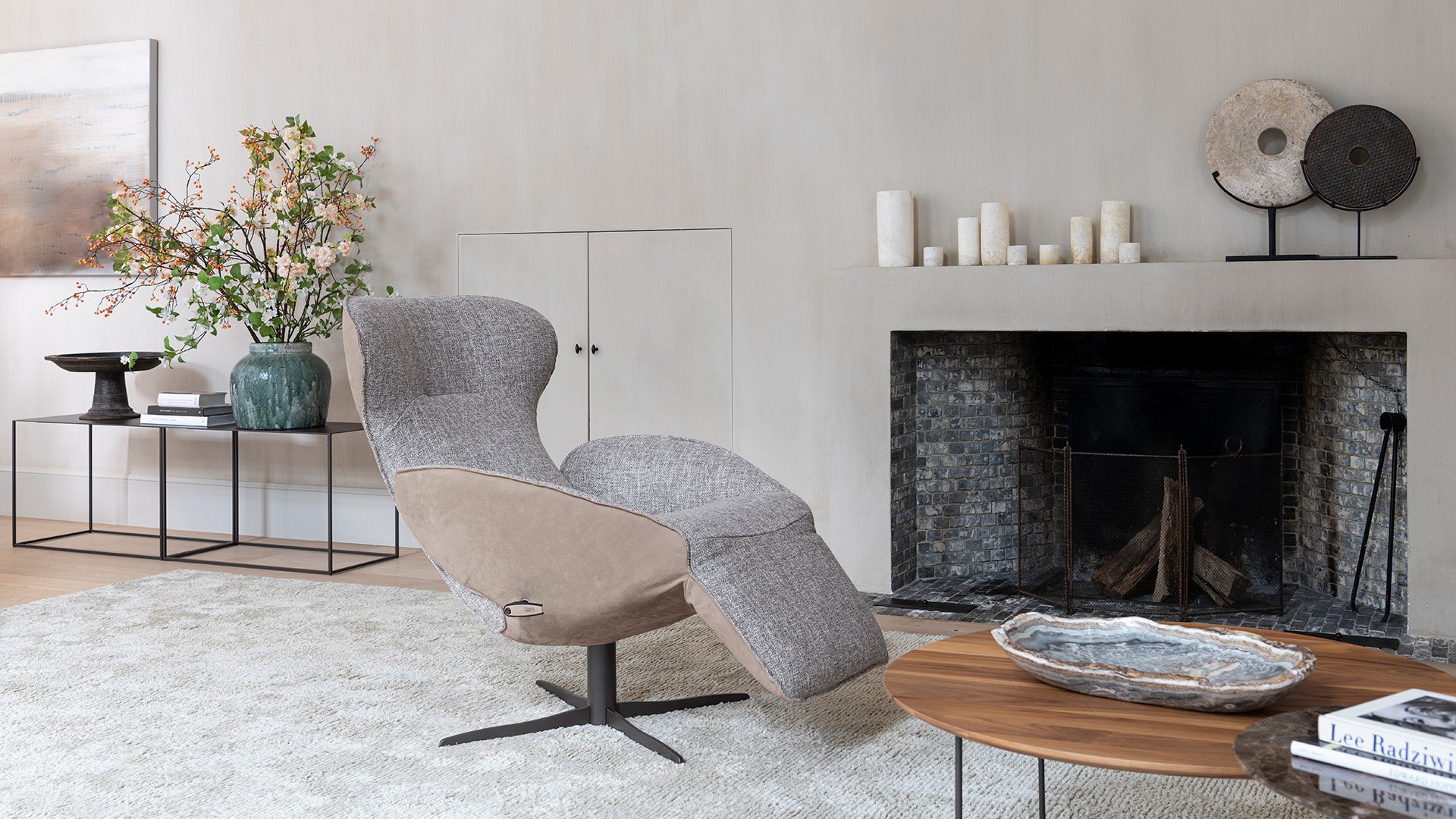 Back to top
Daydreamer
Ode to snuggling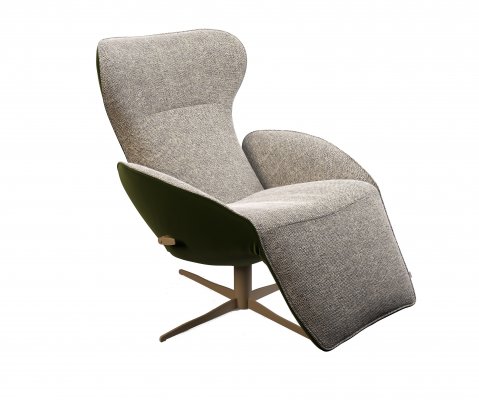 With no humdrum straight and flat surfaces, the Daydreamer relaxer chair is both generous and just the place to snuggle down into. A refuge to seek out after a challenging day. And exactly the kind of comfort experience youd expect from JORI. The compact dimensions, wavy base in a range of lacquer colours and the combi-upholstery in fabric and leather round off the story with the perfect ending.
The DAYDREAMER design represents JORI´s first collaboration with German designer Joachim Nees and it adds a striking new accent to its recliner collection. Fleeing structured, clear contours, the new Daydreamer comes across as strikingly subtle and inviting with its sculpted, curved lines.
As fervent adherents of timeless design, functionality and ergonomics, with attention firstly for the needs of the individual user, designer Joachim Nees and JORI have clearly a found match in the new reclining model DAYDREAMER.
Averse to any structured, straight lines, the sculpted and flexibly curved design of the Daydreamer clearly adds a new note to the JORI recliner line. The carefully composed combination of refined curves and roundings guarantees its exceptional comfort experience, JORI´s veritable trademark. The fine line finishing of the silhouette gracefully accentuates the roundings of the reclining furniture. The gleaming foot in structural lacquer reinforces the powerful look of the design. Thanks to its compact and extraordinary elegant look the Daydreamer lends a striking accent to the interior. In combi-leather/fabric covering DAYDREAMER looks very refined, but a uni-finishing in supple leather or beautiful fabric also offers a classy accompaniment for the design.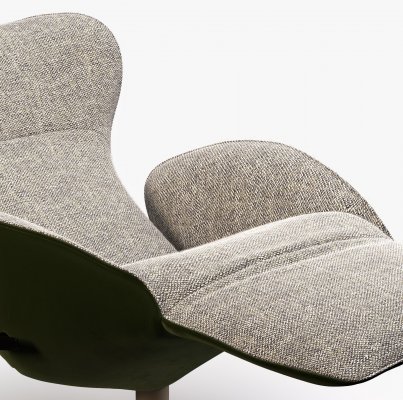 Timeless design with subtle finish details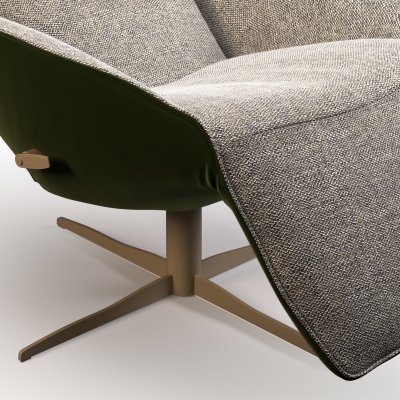 Organically wavy design, ideal for combi-upholstery
Joachim Nees
After Joachim Nees (1967) completed his studies in industrial design at the University in Darmstadt he went to work as a furniture designer. In his work he attaches particular value to the quality of design and materials. Defender of the principle that ´form follows function´, the future user is the central point in his creations, many of which have received major Design Awards.
Reclining chair available in mono-move version.
Reclining chair available in 3 sizes: mini, medi and maxi. Only reclining chair medi available with seat height + 4 cm.
Available in leather and fabric.
Choice from differtent bases.
Choice uni-covering : chair completely in same leather (not available in Vegetalia) or same fabric.
Choice combi-covering : outside leather or fabric and inside different leather or fabric.
Frame : steel mechanism.
JORI guarantees a maximum load up to 120 kg.
2D and 3D images for visualization are available on our website.
Seating furniture with removable covers (to be done by an industrial third party)