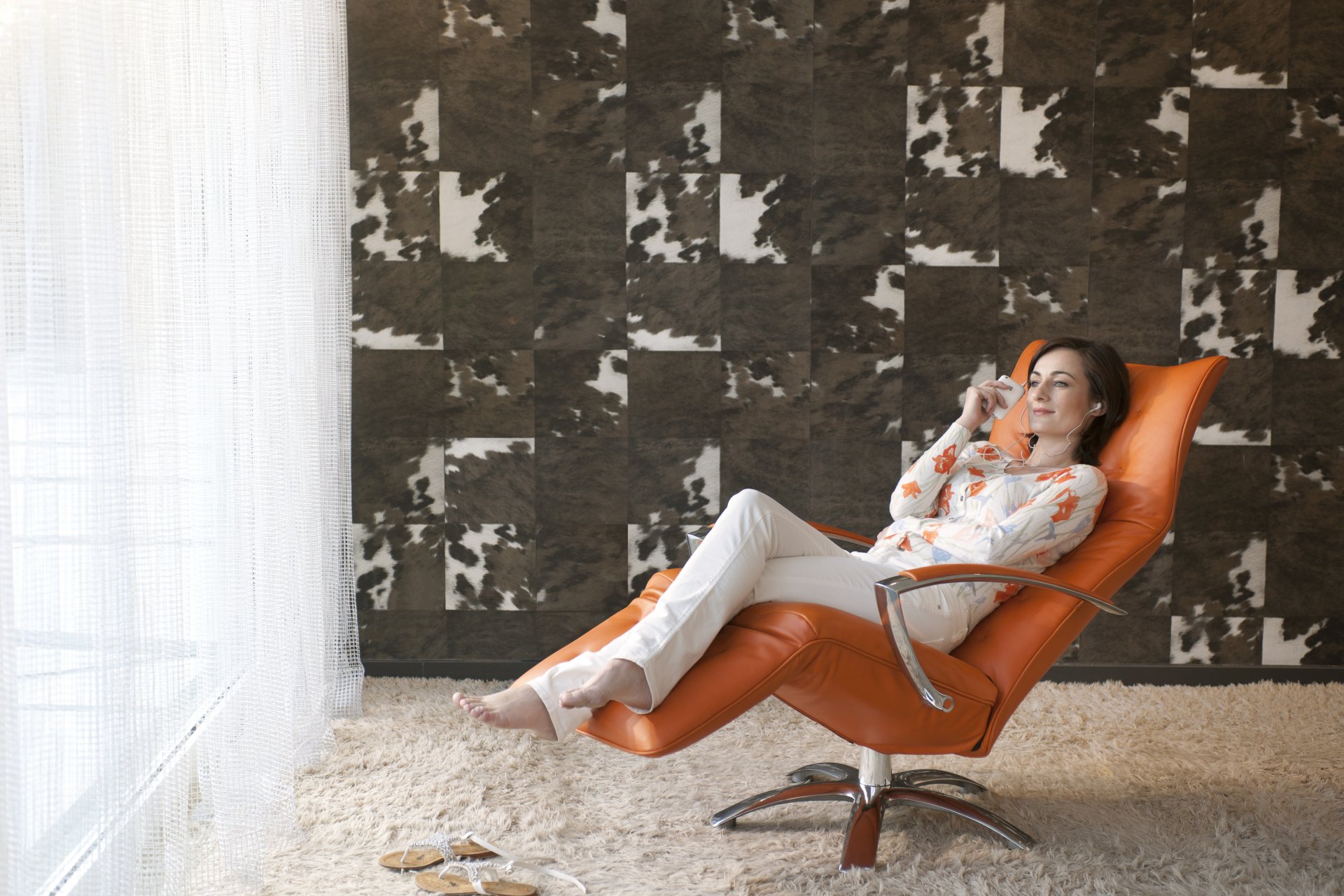 Back to top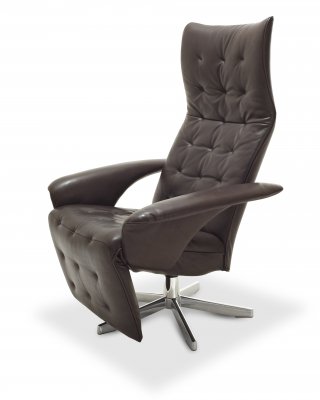 The unique design of the curved back support makes this chair a genuine source of relaxation. Whether you're sitting or lying, the body benefits from the joy of natural relaxation.
This relax chair places all the more emphasis on seating comfort and finishing. Its classy appearance is  achieved firstly by the integration of small leather loops on the front of the chair, producing a slightly padded impression. The choice between two armrests either gives the whole a cosy and emotional impact or makes it a trendy design piece. The comfort line is extra accentuated by the slightly inward sloping back and at the same time can be optimally determined by the different seat heights.
This sublime finishing offers yet another demonstration of JORI´s know-how.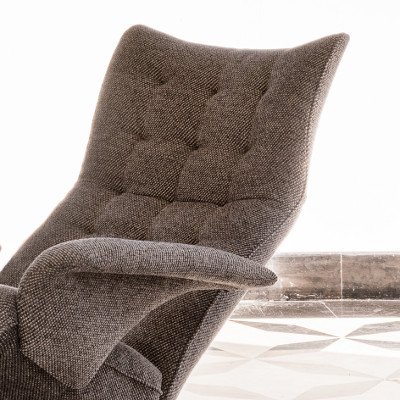 The slightly sloping back guarantees perfect support in both the sitting and lying position
Jean-Pierre Audebert
A fast career in French design
It was in 1967 that Juan Jorion met Jean Pierre Audebert in Paris at the salon of the famous 'Société des Artistes Décorateurs', an organisation which groups the crème de la crème of French designers. Audebert presented a furniture collection for young children and also a range of office chairs. A close collaboration was born which contributed to the success story of JORI.
Jean-Pierre Audebert graduated from the Ecole Boulle, where he was also a professor at the beginning of his career. As an architect, he earned his stripes with interior projects for financial institutions, public buildings and schools. He also carried out several projects for the French High-Speed Train or TGV.
Reclining chair available in mono-move and multi-move.
Reclining chair available in 3 sizes : mini, medi and maxi. Only reclining chair medi available with seat height +4 cm.
Choice armrests : completely covered or armrests partially in alu high-gloss or lacquered in one of the JORI standard colours (see general info).
Available in leather or fabric.
With fabric covering, handle and armrests alu or lacquered, only in leather of choice possible
Choice from different bases
Frame : steel mechanism.
JORI guarantees a maximum load up to 120 kg.
2D and 3D images for visualization are available on our website.
Seating furniture with removable covers (to be done by an industrial third party)