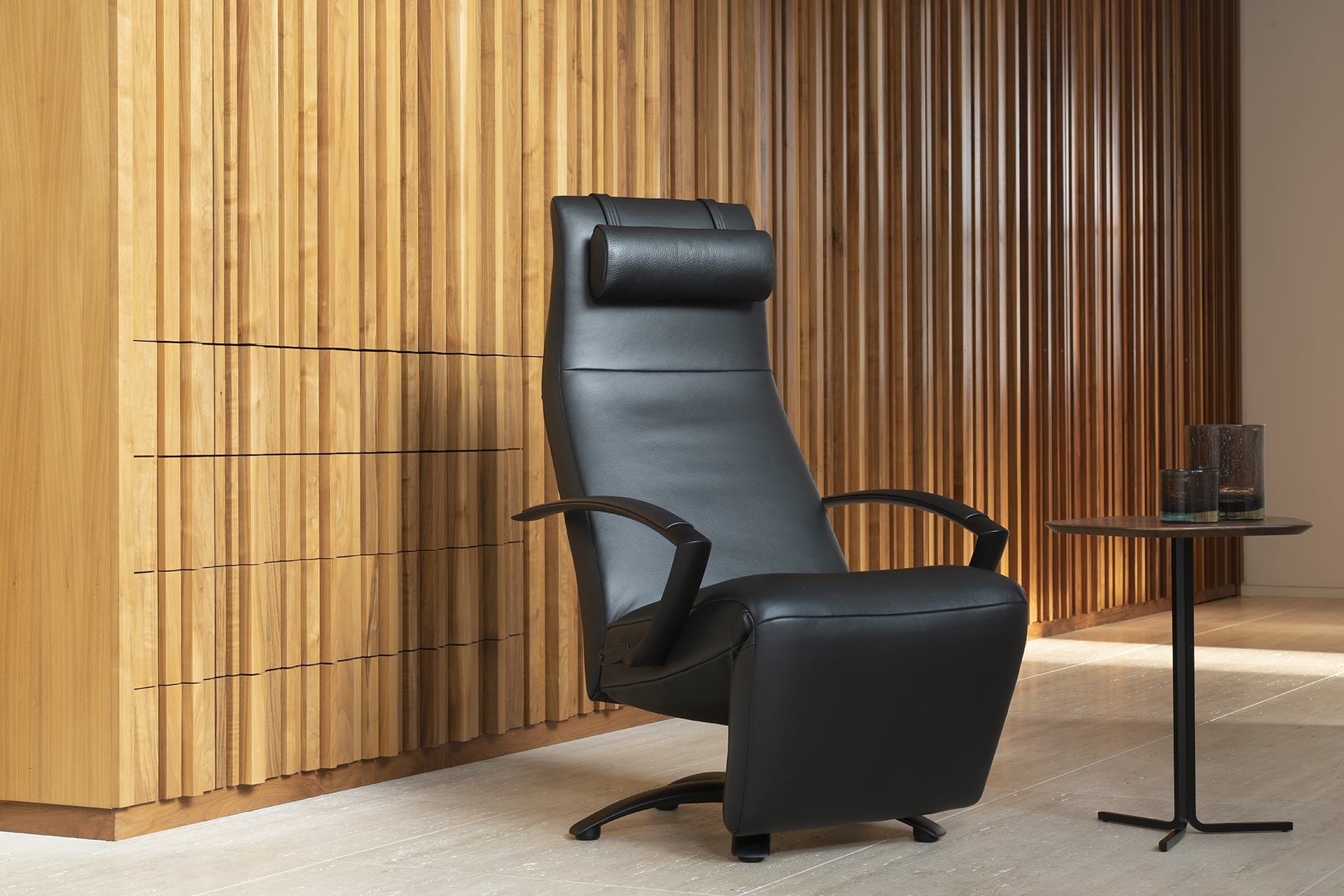 Back to top
Brainbuilder
The relaxing bestseller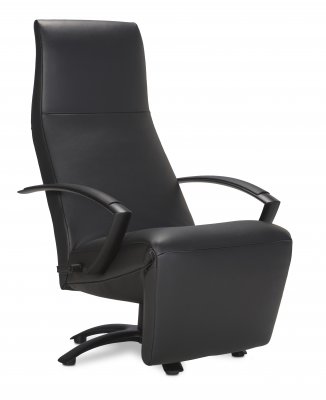 Seating comfort from JORIs heart. This highprofile recliner is generous for both body and soul. Brainbuilder is the result of 50 years of development. The integral black version is beloved by many design enthusiasts. With its striking looks, this recliner will certainly dot the i's of your interior.
Today the JORI recliner remains - thanks to its patented comfort mechanism - a unique player on the market. Absolute milestones that still form part of the product line include the reclining chairs Yoga, Symphony, Brainbuilder and Mensana, from designers such as Jean-Pierre Audebert (F) and Verhaert New Products & Services (B).
To celebrate the 50th anniversary of its iconic product, JORI is introducing a special edition of the recliner icon Brainbuilder and its little brother Square - available, like all recliner editions, in a range of sizes. This is a subtle version of the two models, with a discreet mat black foot and sculpted mat black armrests. A masterclass in how to combine ergonomics with elegant and austere design ...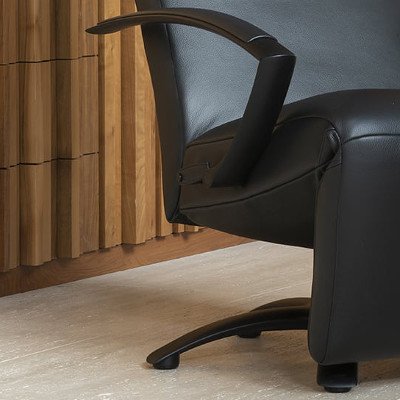 Stylish finish of armrests and legs in the same colour
Jean-Pierre Audebert
A fast career in French design
It was in 1967 that Juan Jorion met Jean Pierre Audebert in Paris at the salon of the famous 'Société des Artistes Décorateurs', an organisation which groups the crème de la crème of French designers. Audebert presented a furniture collection for young children and also a range of office chairs. A close collaboration was born which contributed to the success story of JORI.
Jean-Pierre Audebert graduated from the Ecole Boulle, where he was also a professor at the beginning of his career. As an architect, he earned his stripes with interior projects for financial institutions, public buildings and schools. He also carried out several projects for the French High-Speed Train or TGV.
Reclining chair available in mono-move and multi-move.
Available in leather or fabric.
With fabric covering, handle and armrests alu or lacquered, only in leather of choice possible
Multi-move version only with integrated mobile head rest. Mono-move version not available with integrated mobile head rest.
Choice bases and armrests : alu or lacquered in one of the JORI standard colours (see general info)
JORI guarantees a maximum load up to 120 kg.
2D and 3D images for visualization are available on our website.
Seating furniture with removable covers (to be done by an industrial third party)