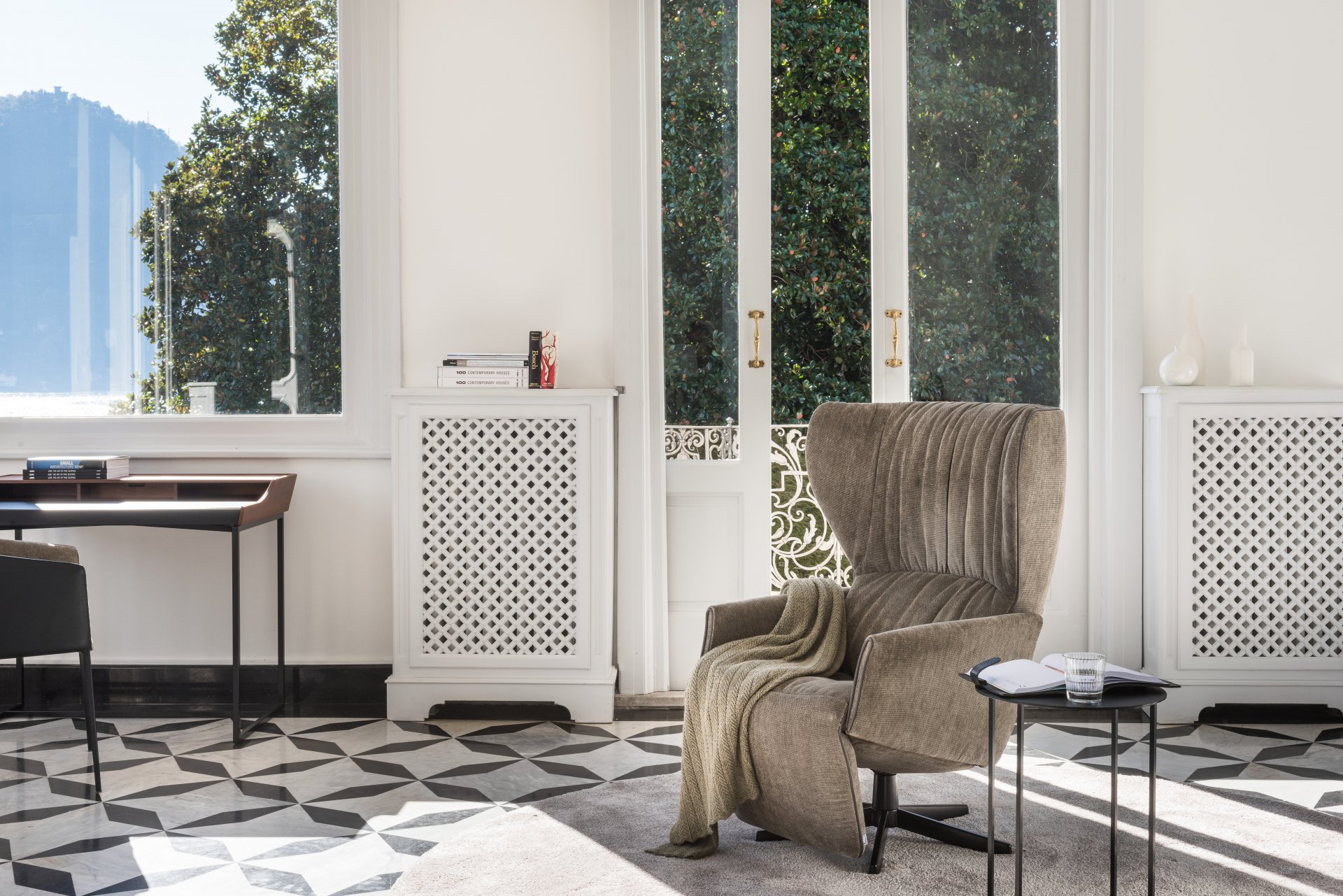 Back to top
Rapsody reclining chair
Living room wellness
A desert island in the middle of your living room. A stylish lounger thats your very own refuge for a powernap or to recover from the day. This lounge chair is the cocooning version of the legendary JORI relax.
With the RAPSODY, designer Jean-Pierre Audebert brings a contemporary cocoon version of the classic JORI reclining chair. The latest creation meets all expectations of the current reclining chair fanatic. Delightfully "fluffy" it looks temptingly cosy : as a comfortable shell, ideal for a comfortable rest after a hard day or for a power-nap. The soft pleats of the inner covering, finished in quality leather or fabric, contribute to the wellness factor of this enveloping reclining chair. Innovative as well is the manually sewed ornamental seam in the back part, a masterly example of JORI craftsmanship. With it's sober, modern look, the RAPSODY reclining chair integrates itself effortlessly into any style or interior.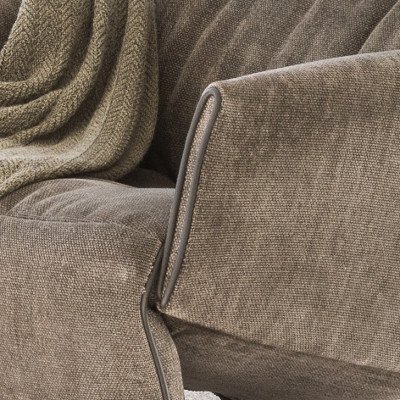 Subtly finished with contrasting piping
Jean-Pierre Audebert
A fast career in French design
It was in 1967 that Juan Jorion met Jean Pierre Audebert in Paris at the salon of the famous 'Société des Artistes Décorateurs', an organisation which groups the crème de la crème of French designers. Audebert presented a furniture collection for young children and also a range of office chairs. A close collaboration was born which contributed to the success story of JORI.
Jean-Pierre Audebert graduated from the Ecole Boulle, where he was also a professor at the beginning of his career. As an architect, he earned his stripes with interior projects for financial institutions, public buildings and schools. He also carried out several projects for the French High-Speed Train or TGV.
Reclining chair available in mono-move version.
Reclining chair available in 3 sizes : mini, medi and maxi. Only reclining chair medi available with seat height + 4 cm.
Reclining chair with ornamental stitch on the back except for chenille fabrics
Available in leather or fabric; with fabric covering handle always in leather.
Piping for fabric covering : piping in same fabric covering or contrasting leather piping in 8 default colours (see general info) . Piping for leather covering : piping only in same leather covering.
Choice from different bases.
Frame : steel mechanism.
JORI guarantees a maximum load up to 120 kg.
2D and 3D images for visualization are available on our website.
Seating furniture with removable covers (to be done by an industrial third party)