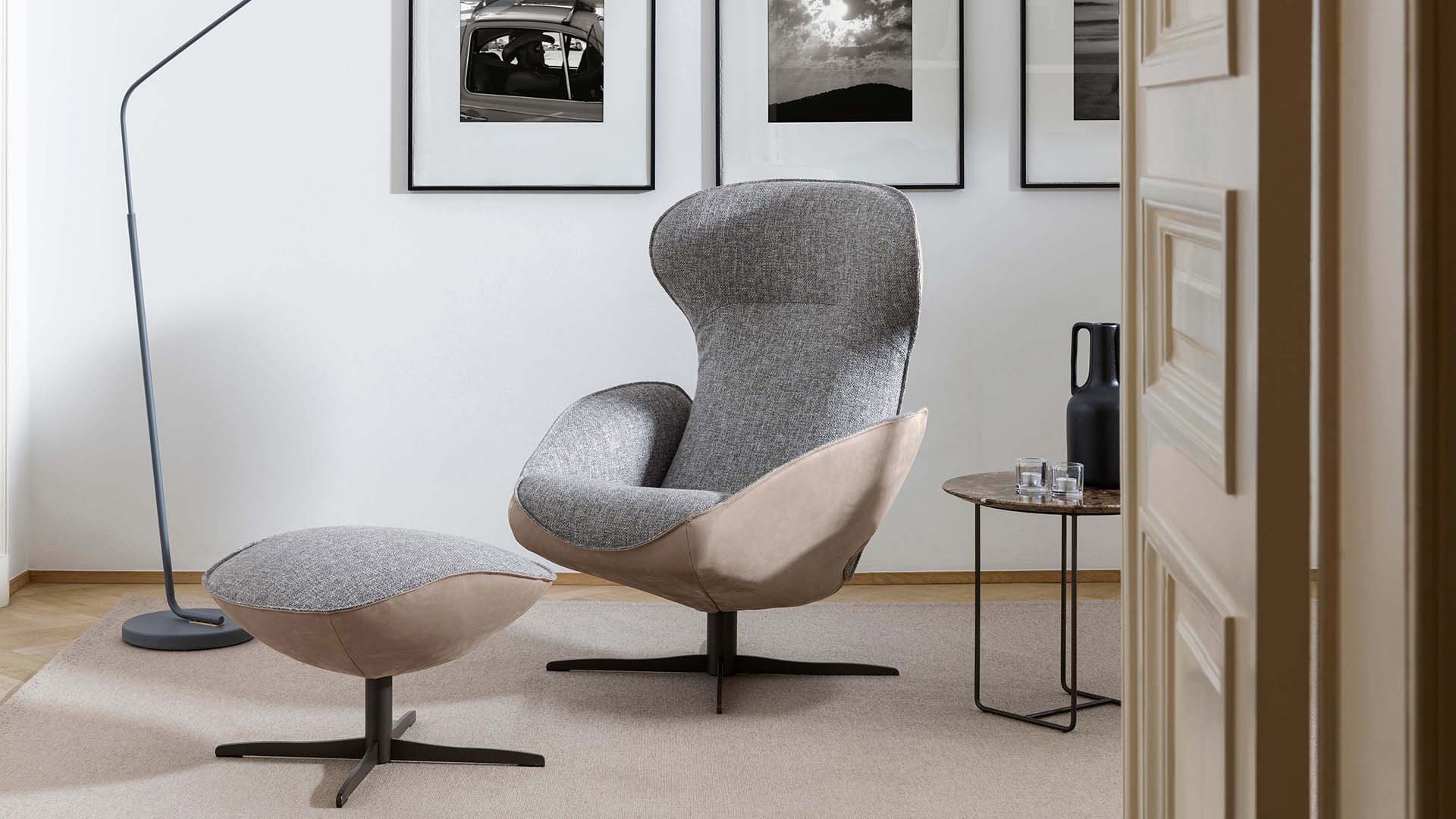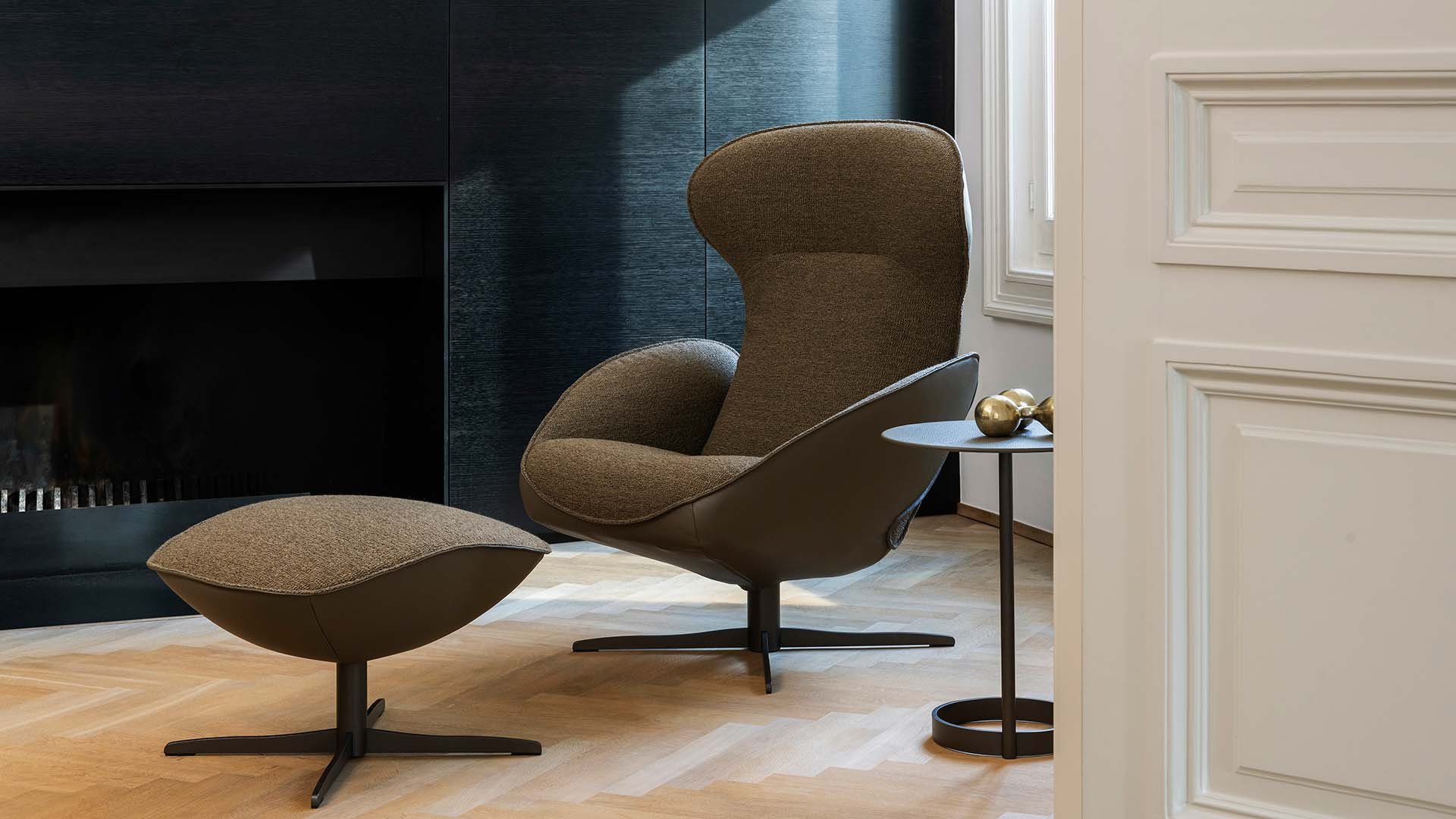 Back to top
Daydreamer Lounge
Dynamic lounging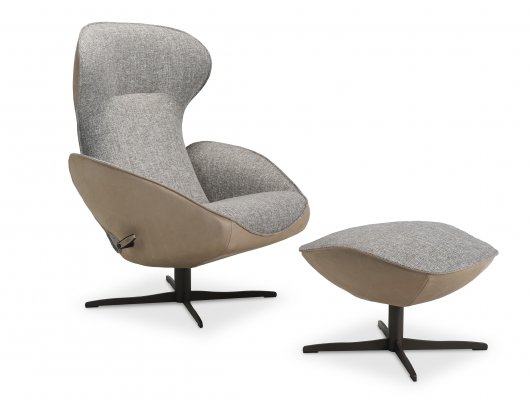 Relax in welcoming comfort. This lounge chair is just as generous and perfect to snuggle into as its successful counterpart the Daydreamer reclining chair. Its organic design gives it a youthful look. The separate footstool adds a great deal of flexibility, and the back can be steplessly adjusted with the handy lever. This gives lounging a dynamic dimension.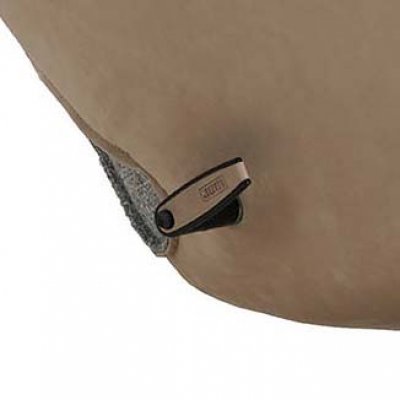 Integrated tilting mechanism for maximum lounge comfort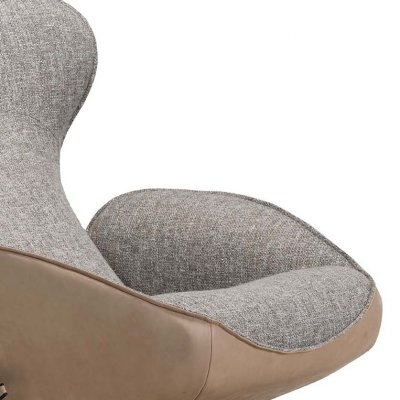 Organically wavy design, ideal for combi upholstery
Joachim Nees
After Joachim Nees (1967) completed his studies in industrial design at the University in Darmstadt he went to work as a furniture designer. In his work he attaches particular value to the quality of design and materials. Defender of the principle that ´form follows function´, the future user is the central point in his creations, many of which have received major Design Awards.
Lounge chair with built-in tilt mechanism and optional freestanding footstool
Available in leather or fabric
Leg armchair: 4-star swivelbase lacquered in one of the JORI standard colours (see general info)
Leg footstool: 4-star base fixed lacquered in one of the JORI standard colours (see general info)
Teflon glides for stone floors, carpets and wooden floors
Choice uni-covering: chair completely in same leather (not available in Vegetalia) or same fabric
Choice combi-covering: outside leather or fabric and inside different leather or fabric
Frame: solid beech
2D and 3D images for visualization are available on our website
Seating furniture with removable covers (to be done by an industrial third party).