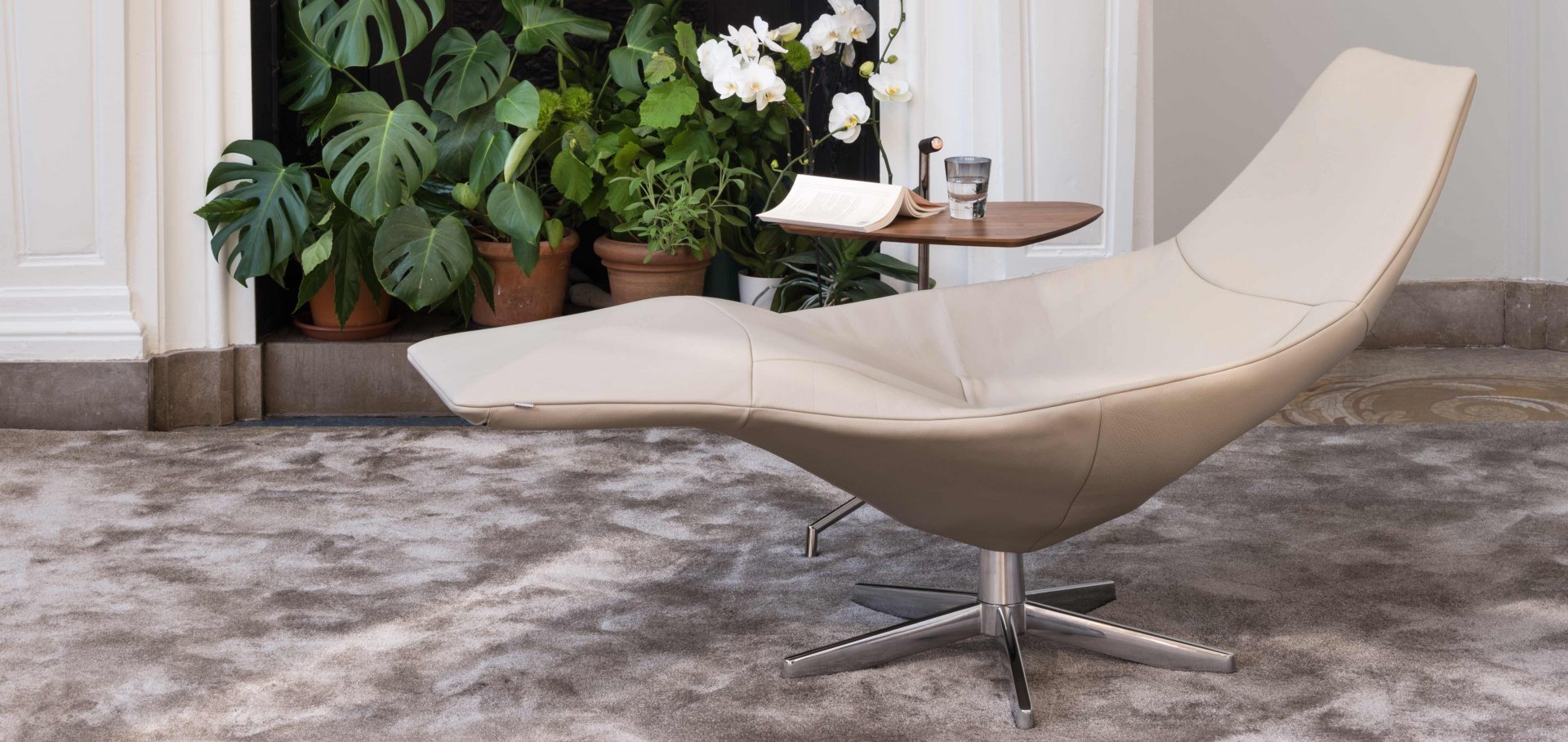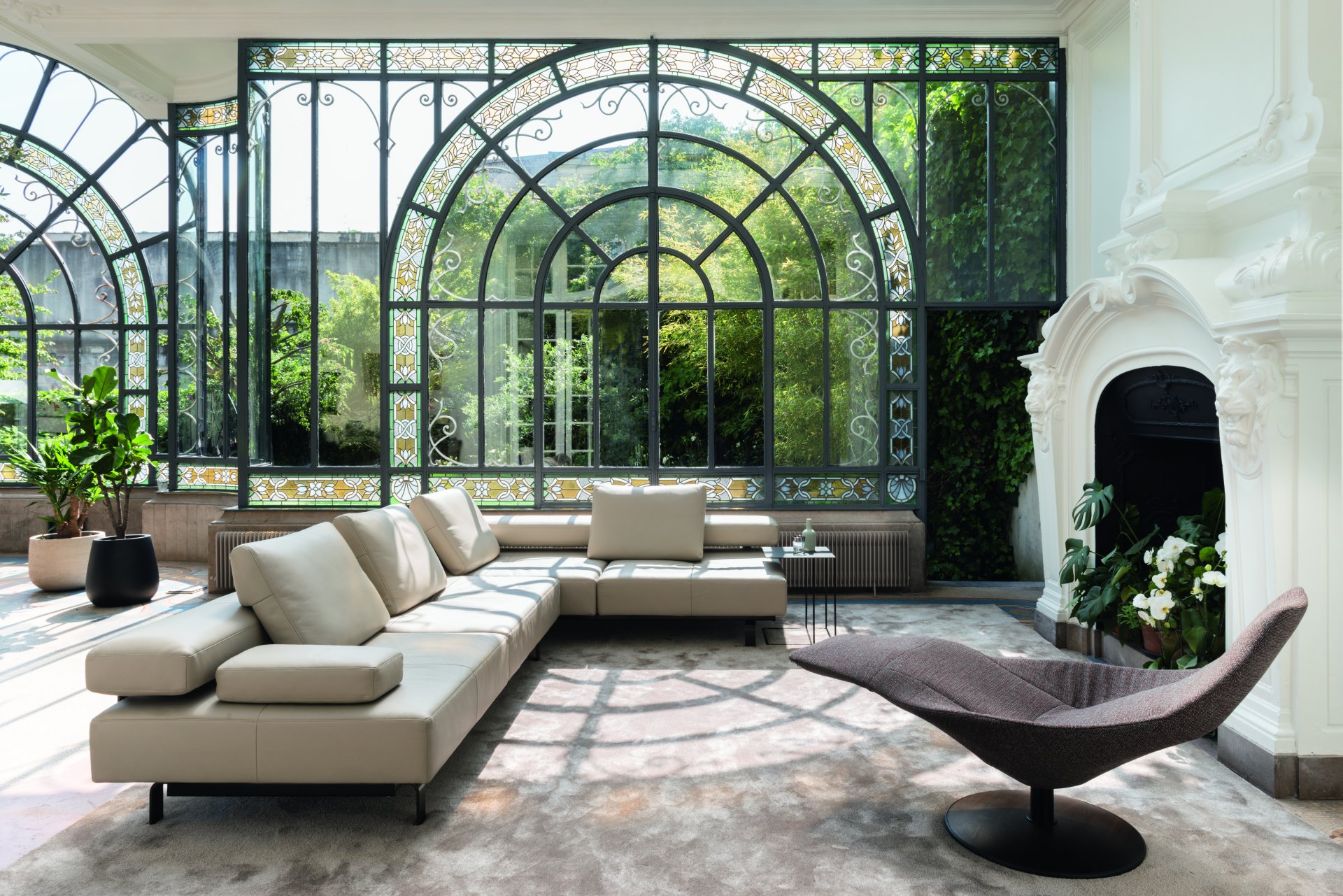 Back to top
Icarus Lounge
Iconic beauty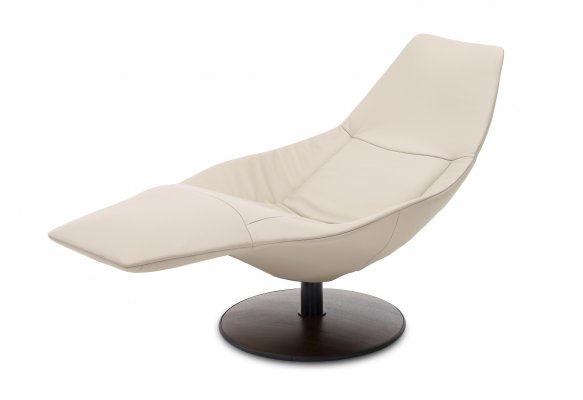 Inspired by the Roman reclining bed, the shelllike shape embraces the whole body. This lounge chair is designed as pure sculpture, although its really a cosy cocoon. Essential design for a total comfort experience.
The ICARUS LOUNGE CHAIR looks like a seductive hammock on base. And this is also how JORI sees it in each interior: as an inviting eye-catcher, that stimulates to install yourself on the comfortable lay bed and slowly dream away.
Designer Christophe Giraud created the Icarus lounge as an aesthetic sculpture, that catches the eye with its natural and pure character. A refined luxurious 'hammock' on base, that easily integrates into nearly each interior: living room, office, library or bedroom. The height of the model is technically calculated so that the lounge position can be easily reached by everyone. Once settled down, it is striking how the shape of the ICARUS LOUNGE seems to embrace its user.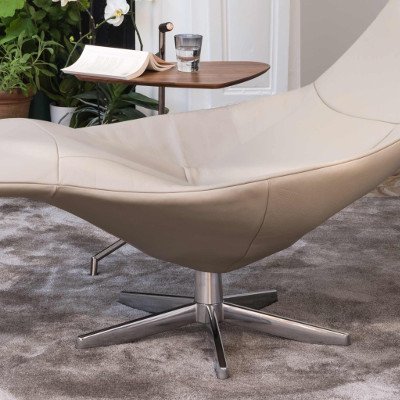 Minimalistic lounge chair
Christophe Giraud
An accomplished designer
As French architect, he graduated from the famed 'Ecole d'Architecture de Normandie'. Giraud covered the full gamut of architectural pursuits with due success: from devising public and private buildings, across designing showrooms and boardrooms right up to conceiving packagings and utensils. Architecture he describes as "aiming for balance between space and matter, between form and function".
Lounge chair with integrated headrest.
Available in leather or fabric.
Choice from different bases.
Frame : steel and solid beech.
JORI guarantees a maximum load up to 120 kg.
2D and 3D images for visualization are available on our website.
Seating furniture with removable covers (to be done by an industrial third party)