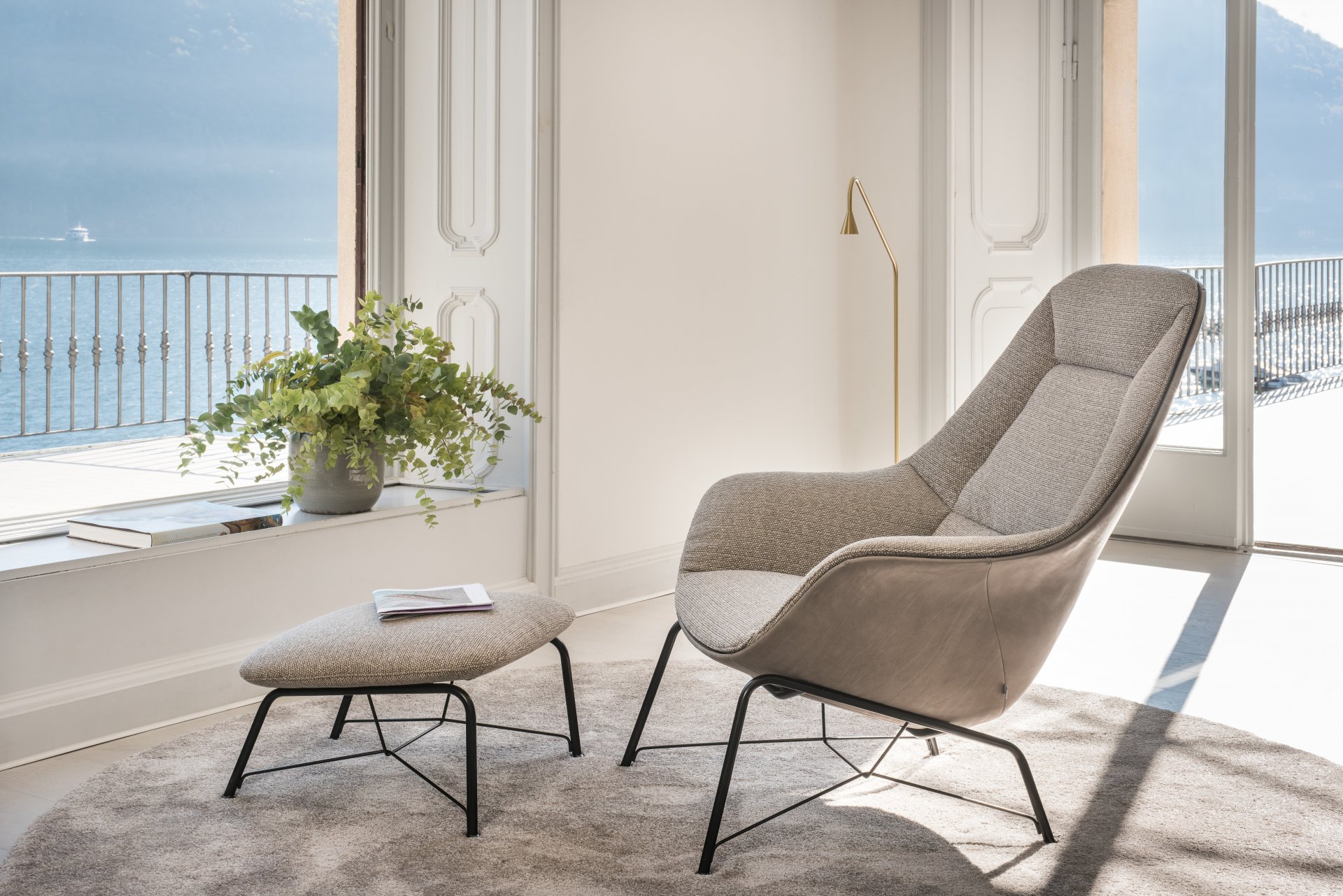 Back to top
Prelude Lounge
Soft shell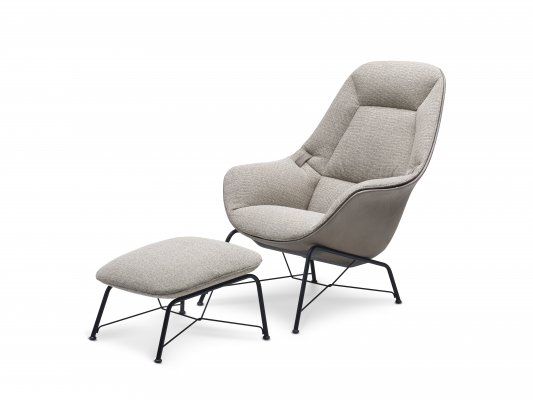 Ode to feminine elegance. With its open shell-like shape and soft core, this lounge chair goes with any interior. Italian design, feted internationally with various design awards. Exclusive lounge armchair at its best in a combi-finish of leather and fabric. Subtly finished with decorative piping and see-through leg structure or central swivel base with matching footstool. Relaxing becomes a genuine pleasure.
Lounge chairs today are a favoured item in the interior. They meet the current need of 'desocializing', the need to separate oneself from the stressful and noisy outside world, and to completely immerse in oneself. The cocoonconcept of the lounge chair, with its seductively comfortable inner shell, fits in perfectly with this trend.
Match a design lounge chair to an XL wellness factor? Perfect match for JORI, who viewed this as an assignment for the Italian designer duo Pocci+Dondoli. Not a wrong choice. They designed with their Italian flair the exclusive lounge chair PRELUDE: an undeniable eye catcher with its elegant open shell shape, of which the tight outline contrasts sharp with its seductively soft inner shell. The 2 refined leather ribbons on the inside lend the model its exclusive sporty 'couture' look. The graceful legframe looks remarkably elegant, and elevates the model to being an artwork on a base.
Because of its discreetly refined look, the lounge chair PRELUDE integrates smoothly into each room of the interior, whether it is the living space, office or dressing room.
A fun and original detail is the option of combined covering, which allows to have the inner and outer shell in different coverings. The concept invites you to feel as a designer yourself and to compose your very own lounge chair PRELUDE.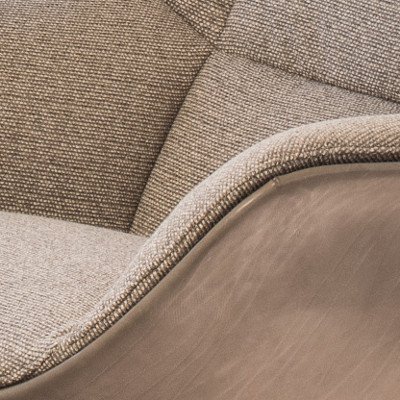 Lounge chair suitable for combi-upholstery (leather and fabric)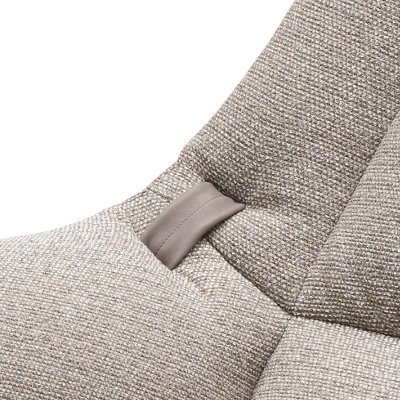 Optional leather straps on the inside for an haute couture look
Pocci+Dondoli
Citizens of the world
For Pocci+Dondoli design has to express beauty, harmony and freedom, as it can not be bound by strict established rules or exist as privilege of a social or cultural elite. The research on materials and processes, conceived to achieve maximum results in quality / price terms, is one of the main activities of the studio: they privilege materials that, through sophisticated processes, acquire nobility and elegance, such as aluminum and plastic, and other noble and antique materials like leather and hide. 
Lounge chair with or without decorative ribbons and freestanding footstool.
Available in leather or fabric.
Choice covering : uni or combi (outerside and ribbons color 1 / innerside color 2).
Leg : 4-star swivelbase or tubular legs lacquered in one of the JORI standard colours (see general info) or tubular legs chrome black
Frame : polyester shell and solid beech.
Teflon glides for stone floors, wooden floors and carpets.
Seating furniture with removable covers (to be done by an industrial third party)
2D and 3D images for visualization are available on our website.