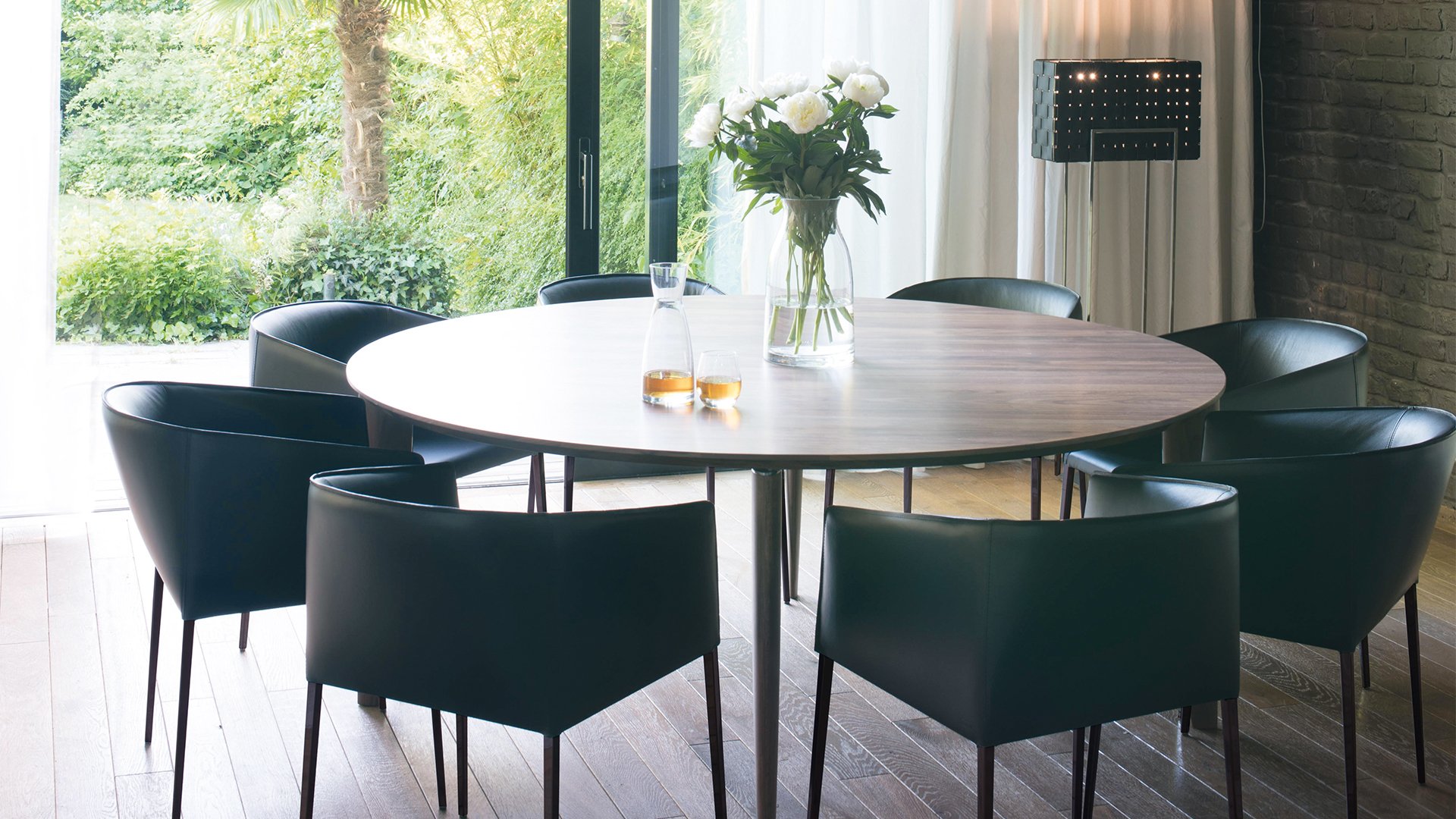 Back to top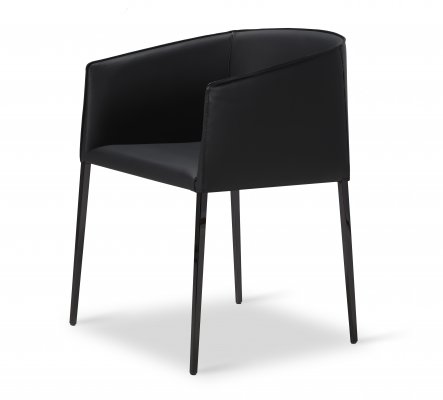 This graphically designed armchair combines a square base with a bulb-shaped seat. The seat height makes it multifunctional. This little armchair delivers outstanding comfort for spending hours sitting at the table, but it also nestles just as well in a quiet reading corner or luxurious lounge. Tulip's all-round allure makes it very popular in the hotel world
Tulip with saddle leather adhered to the outside of its wooden shell is awe-inspiring. This chair was created by designer duo Pocci+Dondoli so that it can easily be integrated in any living room or bedroom.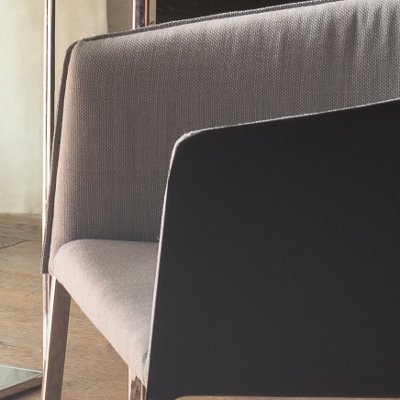 Option of stylish combi-upholstery, such as leather on the outside and fabric on the inside
Pocci+Dondoli
Citizens of the world
For Pocci+Dondoli design has to express beauty, harmony and freedom, as it can not be bound by strict established rules or exist as privilege of a social or cultural elite. The research on materials and processes, conceived to achieve maximum results in quality / price terms, is one of the main activities of the studio: they privilege materials that, through sophisticated processes, acquire nobility and elegance, such as aluminum and plastic, and other noble and antique materials like leather and hide. 
Chair available in different covering combinations.
Available in leather or fabric.
Frame : metal frame.
Leg lacquered in one of the JORI standard colours (see general info)
Choice uni-covering : chair completely in same leather (not available in Vegetalia) or same fabric.
Choice combi-covering : outside leather or fabric and inside different leather or fabric. Inside leather not available in Vegetalia.
2D and 3D images for visualization are available on our website.
Seating furniture with removable covers (to be done by an industrial third party)