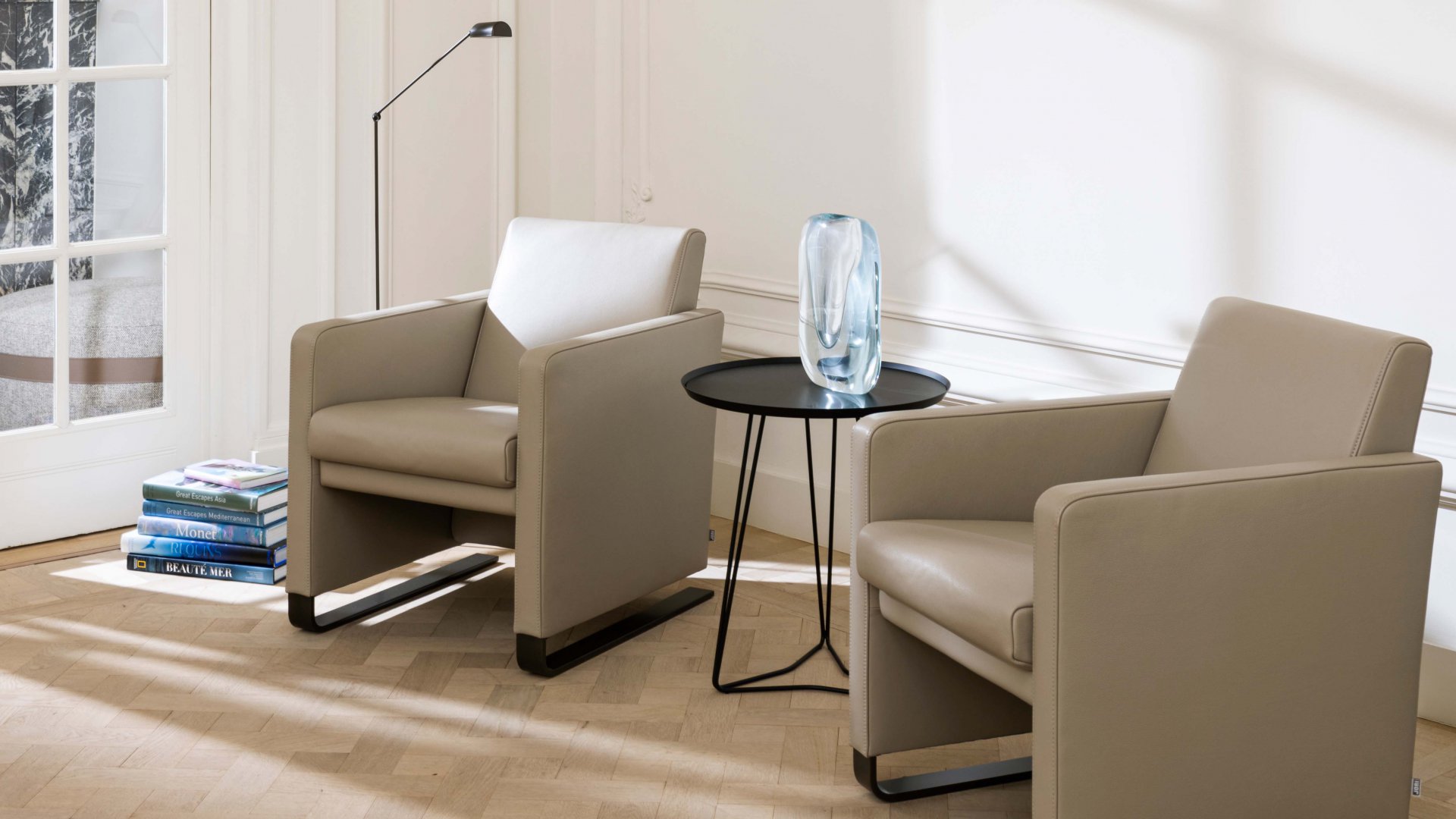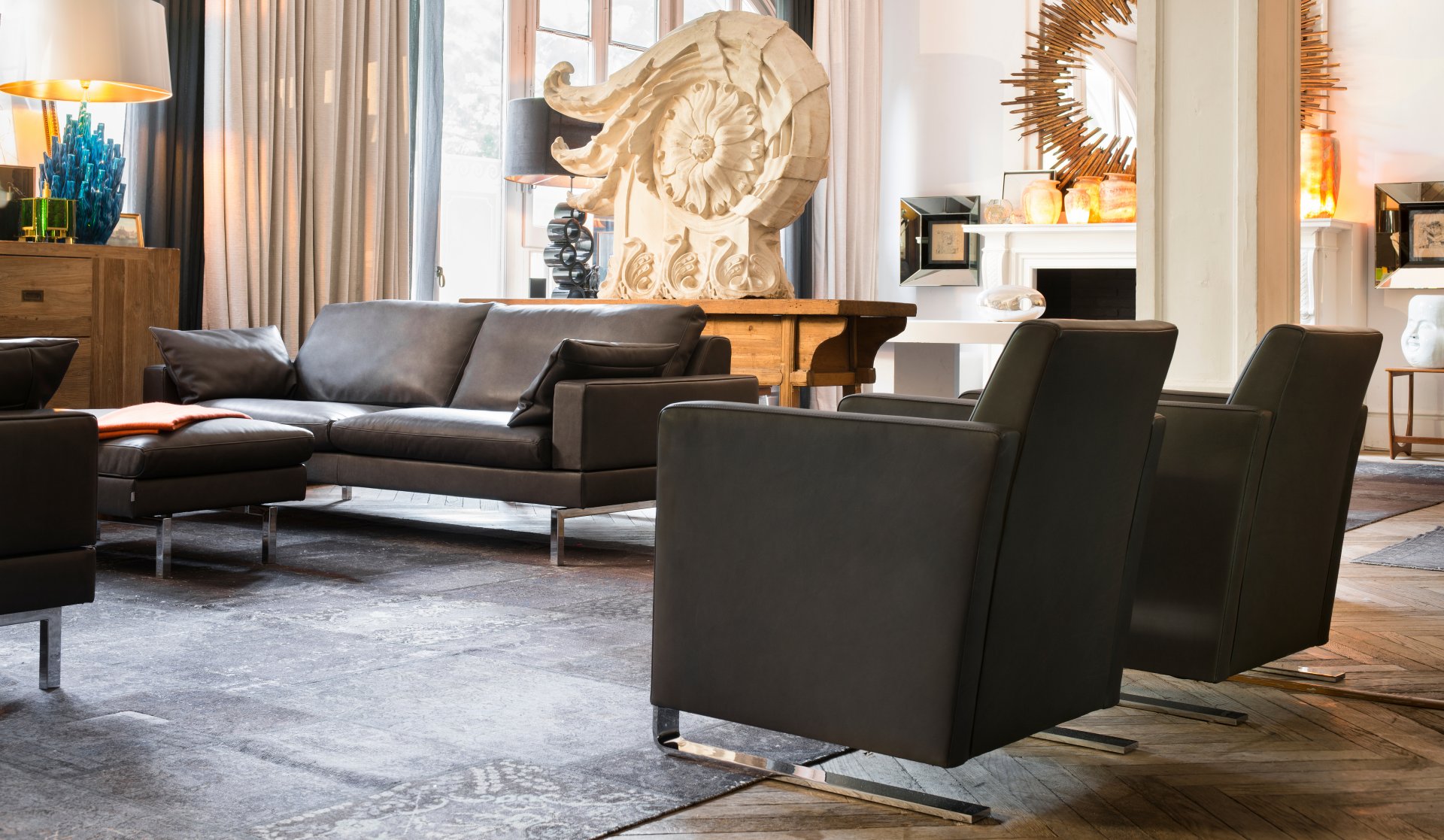 Back to top
Navy
Opulent seating comfort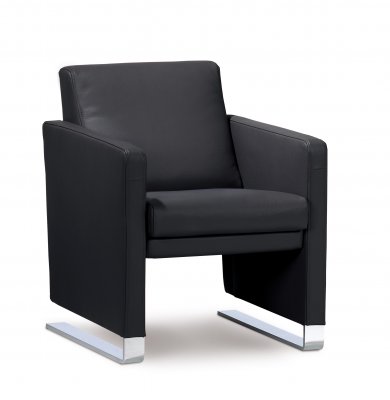 This versatile occasional armchair gives seating comfort a whole new dimension. Its adjustable back with extendable backrest delivers ultra-comfortable support. Take the sled foot with its typical rocking chair feel and youll simply melt for its massive comfort.
Navy has a built-in gas spring mechanism to extend back height automatically by simple hand or arm pressure.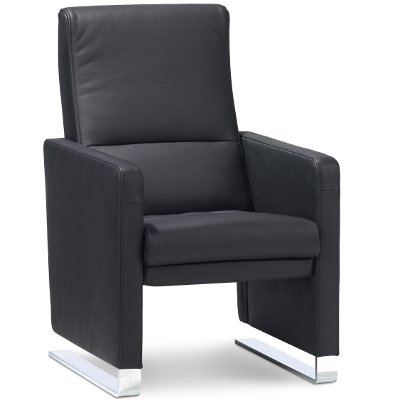 Option: adjustable back with extendable backrest
Christophe Giraud
An accomplished designer
As French architect, he graduated from the famed 'Ecole d'Architecture de Normandie'. Giraud covered the full gamut of architectural pursuits with due success: from devising public and private buildings, across designing showrooms and boardrooms right up to conceiving packagings and utensils. Architecture he describes as "aiming for balance between space and matter, between form and function".
Armchair available with adjustable back and footstool.
Available in leather or fabric.
Foot armchair : slide leg open chrome high-gloss or lacquered in one of the JORI standard colours (see general info). Foot footstool : slide leg closed chrome high-gloss or lacquered in one of the JORI standard colours (see general info)
Frame : solid beech.
2D and 3D images for visualization are available on our website.
Seating furniture with removable covers (to be done by an industrial third party)