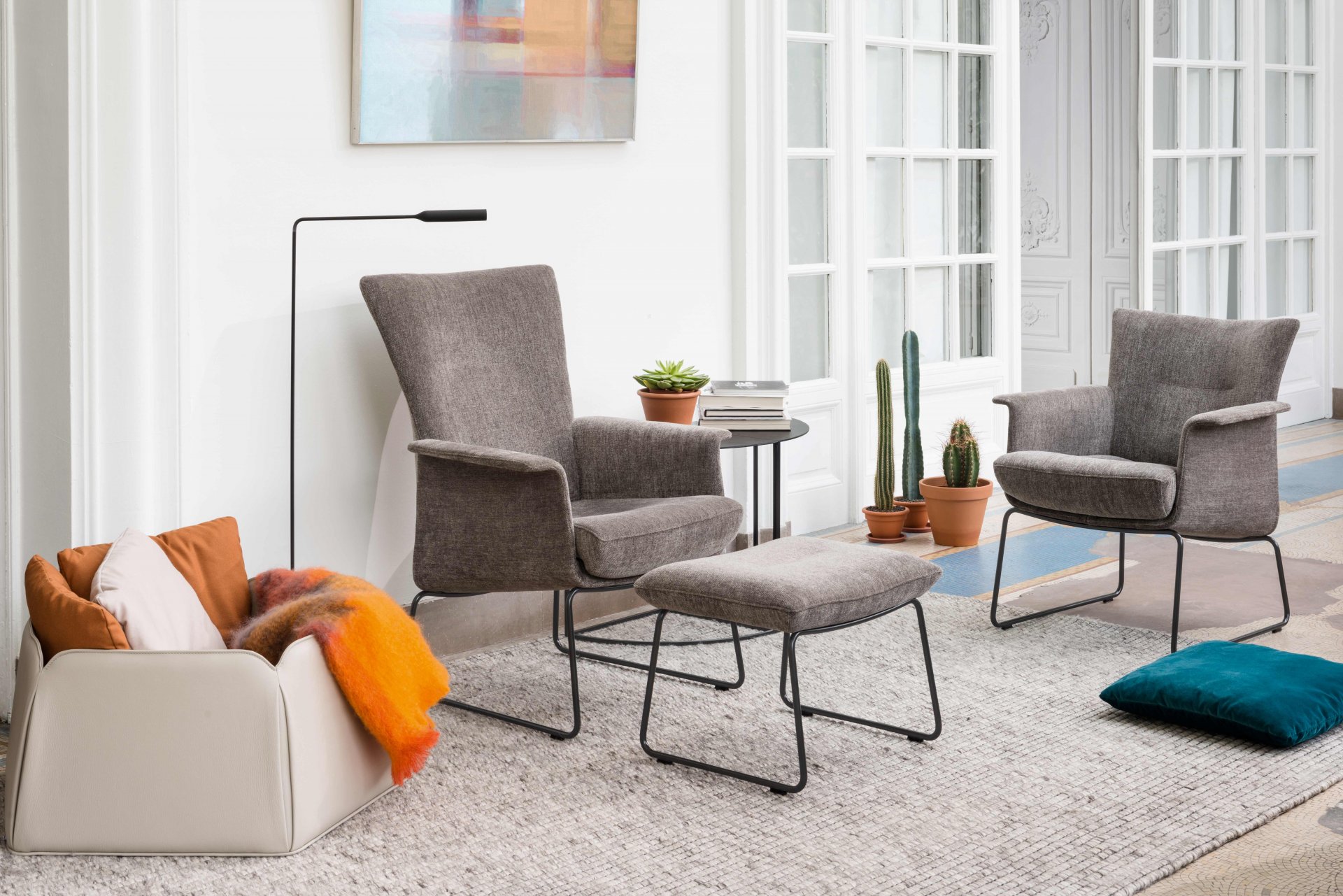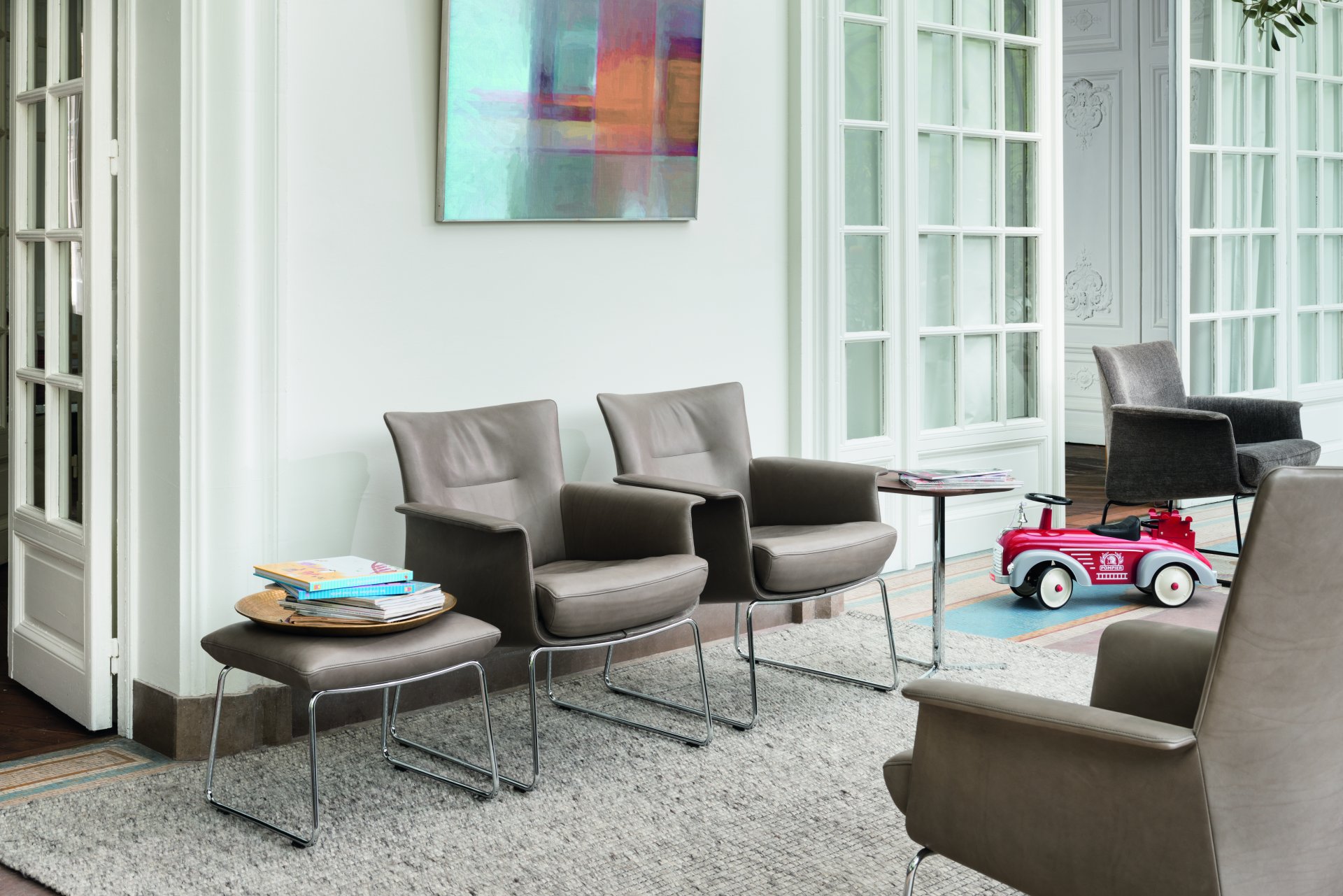 Back to top
Aida
Big comfort for smaller interiors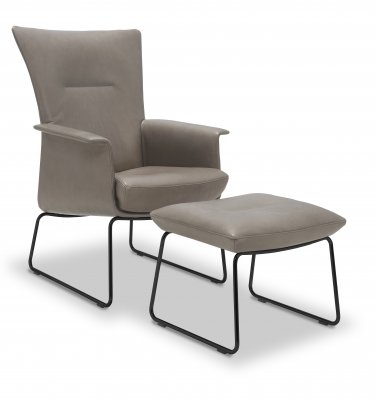 Aidas light structure and compact design will surprise you with its amazing seating comfort. This armchair is designed with small interiors in mind. Because every interior deserves the sublime JORI touch.
French designer Christophe Giraud designed for JORI the refined 'Aida' armchair, the perfect fit that responds to the current down shifting trends towards smaller interiors furnished with top design.
The demand for compact homes and similar interiors becomes increasingly bigger. As a design furniture manufacturer, JORI realizes that because of this, the need for compatible and smaller seating elements becomes more & more important. This immediately explains the intent of the brand to entrust designer Christophe Giraud to design a feather light design armchair with footstool, that integrates effortlessly into any interior and that can easily be moved around when so required.
Giraud has already pored upon this trend while designing the compact Sienna corner sofa and has succeeded aligning stability, comfort and optical design perfectly. The armchair 'Aida' became a unique design object, as comfortable as a lounge chair, as compact as a chair. Its small size and amazing light weight, give it extra mobility. The design of both versions, with high or low backrest, is remarkably unique and discrete. Check the armchair along the back and discover the very gently escalating curve towards the bottom. The side view in an irregular rectangle intrigues, the slightly ascending divergent armrests are a testimony of designers talent. The notch in the seat recalls the ingenious seating design of a sports car.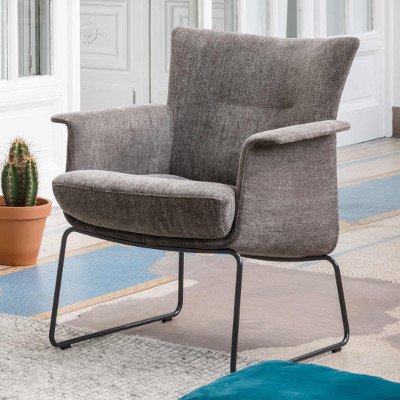 Choice of high or low back
Christophe Giraud
An accomplished designer
As French architect, he graduated from the famed 'Ecole d'Architecture de Normandie'. Giraud covered the full gamut of architectural pursuits with due success: from devising public and private buildings, across designing showrooms and boardrooms right up to conceiving packagings and utensils. Architecture he describes as "aiming for balance between space and matter, between form and function".
Armchair with optionally available high back and footstool.
Available in leather or fabric.
Chassis : lacquered in one of the JORI standard colours (see general info)
Frame : solid beech.
2D and 3D images for visualization are available on our website.
Seating furniture with removable covers (to be done by an industrial third party)