Back to top
Mikono
Decoratively elegant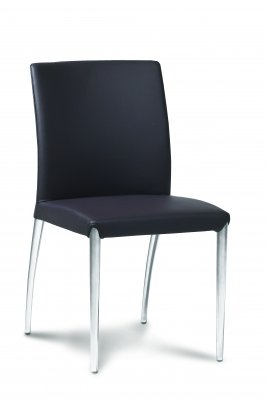 An exceptional chair with a decorative profile. Gracious seating comfort thanks to Mikono's gently wavy lines. A fine design, impeccably finished. The ideal table companion.
The Mikono is a chair with a curved back support. Its flexibility yields to the weight of the back when used. The model with armrests comes with closed leather arms that extend slightly in front for even greater comfort.
This is a chair that loves contrast: the slightly curved rear legs mirror the line of the back and contrast with the straight front legs. The choice of materials maintains the theme: dark warm leather versus shimmering, clear, cold aluminium. The result is a playful chair that fits in well with a contemporary interior or adds a touch of flamboyance to a room in the classic style.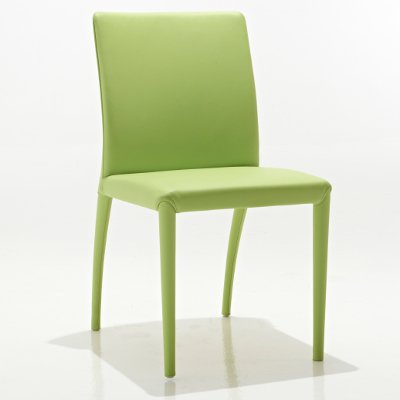 Legs can also be upholstered
Jean-Pierre Audebert
A fast career in French design
French interior designer, member of the renowned Paris 'Société des Artistes Décorateurs', an organisation which groups the crème de la crème of French designers, both in the areas of interior design and architecture. Graduated from the 'Ecole Boulle', Audebert earned his spurs with home interior projects and designs for financial institutions, public buildings and schools. He devised a range of different projects for the French High-Speed Train or TGV network.
Chair available without or with closed armrests.
Mikono comfort : chair with bouncy backrest and slighty thicker legs.
Mikono light : chair with less bouncy back and thinner legs. (- 3 kg compared to chair comfort)
Available in leather, fabric or microfibre.
Frame : metal frame with zigzag springs in the seat and bouncy backrest.
Choice legs : conical legs alu high-gloss or covered in leather. Optional other fine textured JORI standard lacquers.
Felt glides for stone and wooden floors. Teflon glides for carpets.
Height arm : 65 cm.
2D and 3D images for visualization are available on our website.
Seating furniture with removable covers (to be done by an industrial third party)