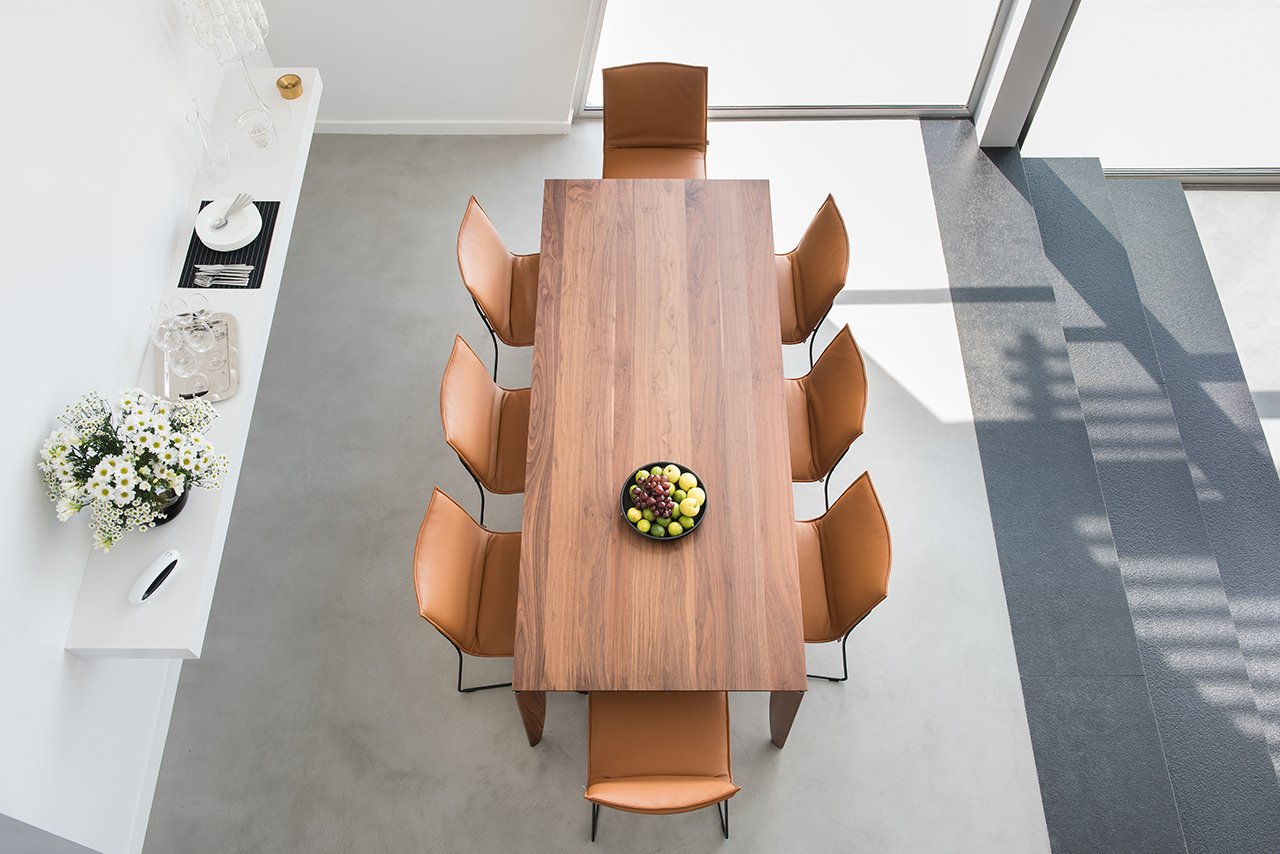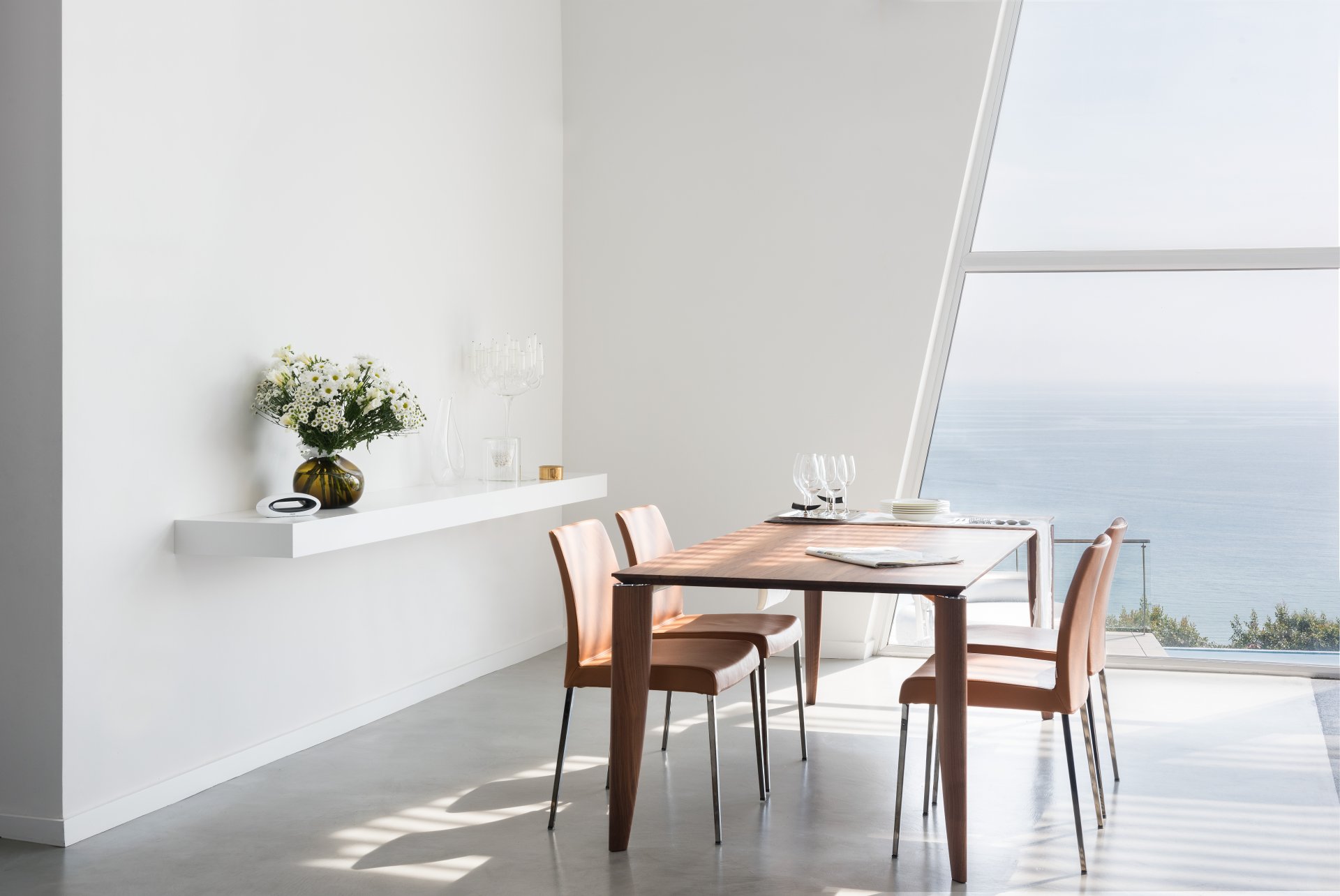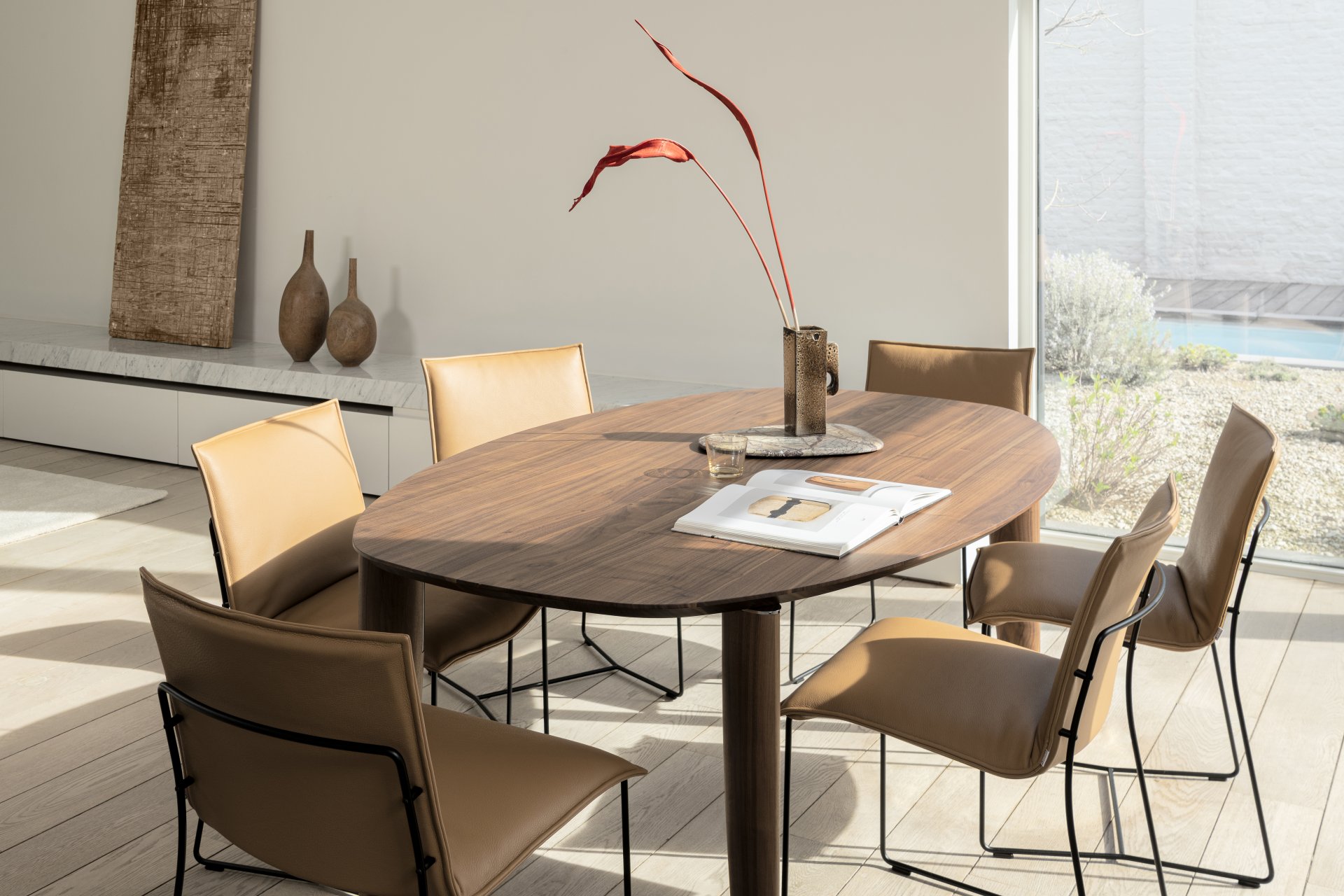 Back to top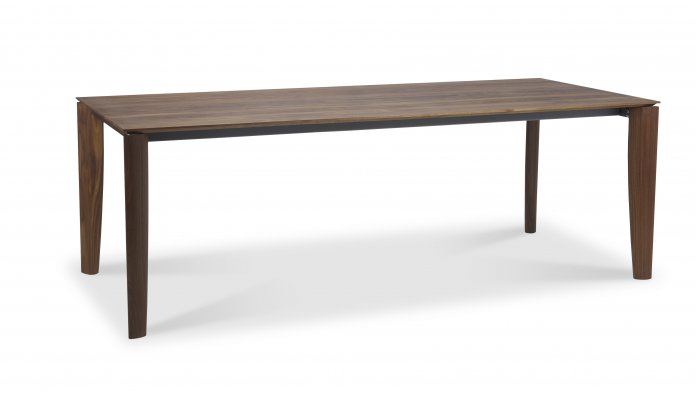 The fine top and slender conical legs give make this design look as though it is floating. This elegant table, round, oval or rectangular, goes wonderfully well with the Oscarini chair. A superb combination for even greater dining pleasure
Inspired by a supernatural lightness, designer Jean-Pierre Audebert dreamed of a table that seems to float. A dining table, with exceptional styling and intended to be seen.
The Rialto dining table has a wonderful optical effect created by the ingenious combination of the smooth tabletop and the organically sculpted legs, with a discrete decorative element.
In addition this table accommodates everyone's special preferences. First of all you can choose between round, oval or a rectangular tabletop. For the rectangular tabletop, there's a choice of a solid tabletop or a top with a leaf, and when it comes to the actual tabletop, there's something to suit everybody's taste and interior: solid walnut, solid oak or white lacquered glass.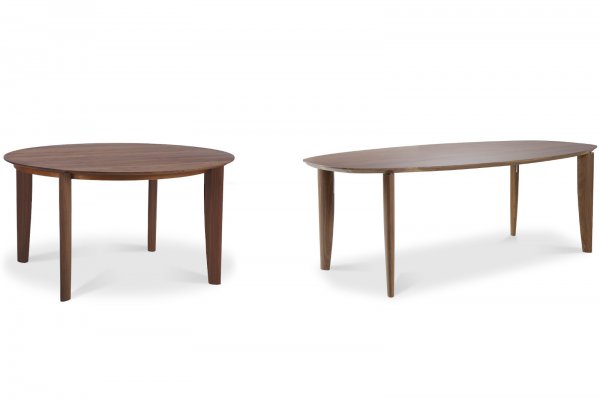 Also available with round or oval tabletop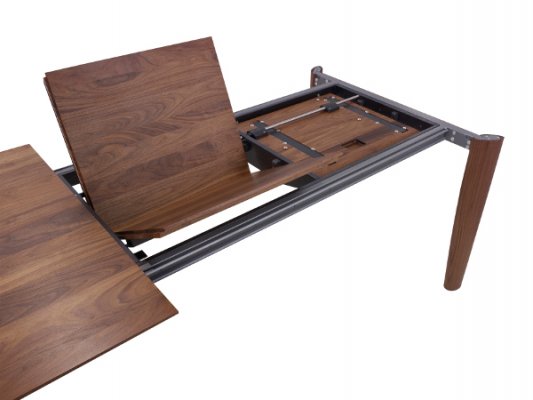 Invisible extension mechanism
Jean-Pierre Audebert
A fast career in French design
It was in 1967 that Juan Jorion met Jean Pierre Audebert in Paris at the salon of the famous 'Société des Artistes Décorateurs', an organisation which groups the crème de la crème of French designers. Audebert presented a furniture collection for young children and also a range of office chairs. A close collaboration was born which contributed to the success story of JORI.
Jean-Pierre Audebert graduated from the Ecole Boulle, where he was also a professor at the beginning of his career. As an architect, he earned his stripes with interior projects for financial institutions, public buildings and schools. He also carried out several projects for the French High-Speed Train or TGV.
Round, oval or rectangular table. Rectangular table fixed or with 2 extensions of 55 cm each. Chrome plate on top of the legs only by fixed version.
Integrated glides underneath the table legs on side extension.
Tabletop and table legs : solid walnut
Choice table legs : walnut solid, oak solid white, beech lacquered white.
Option : integrated wheels underneath table legs on side extension. Only for hard floor.
Steel support structure.
2D and 3D images for visualization are available on our website.