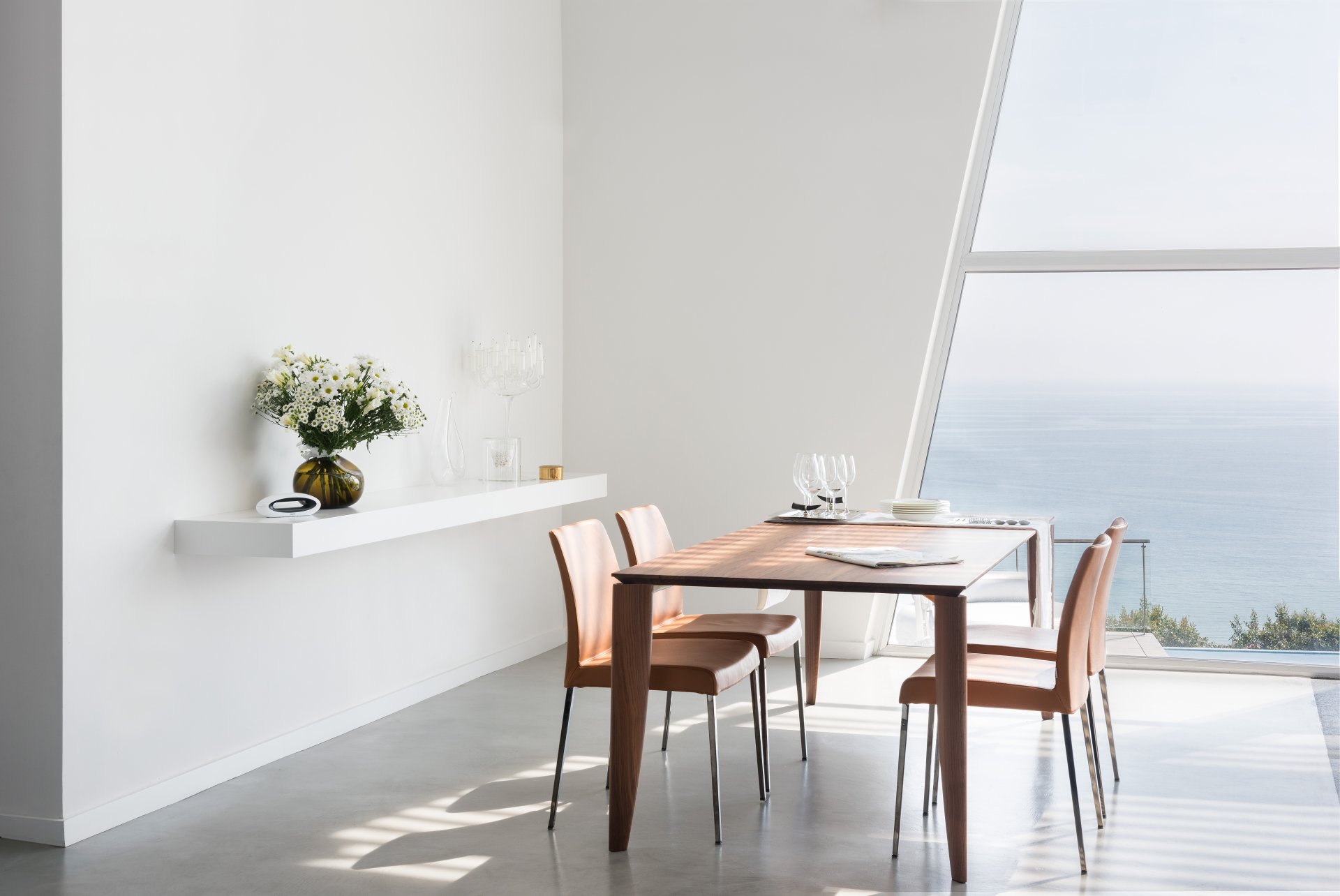 Back to top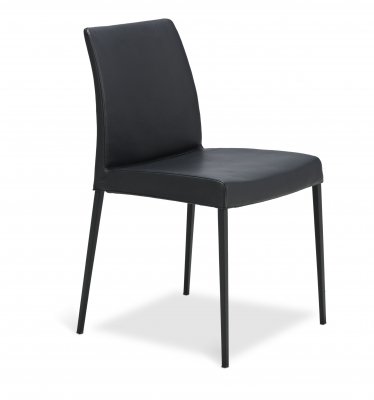 The essence of the chair refined to create a naturally sober design. Signed Pocci+Dondoli, Perla is Italian through and through. Add to that Belgian craftsmanship and matchless JORI seating comfort. Sitting down to dine becomes a genuine pleasure
With Perla, JORI presents a complete and especially comfortable collection, ranging from chairs and bar stools to lounge chairs, all in different versions. The Perla family is designed and developed by the Italian designers Pocci+Dondoli. The motivation and starting point for this design was the harmony between optimal comfort and refined lines.
The Perla chair is available with low and high back, without armrests or with open/closed armrests. The bar stool and lounge chair are both available without armrests or with open armrests.
There is a wide variation in terms of finishes of feet and armrests, ranging from laquered, high gloss and smoked chrome, to walnut and oak.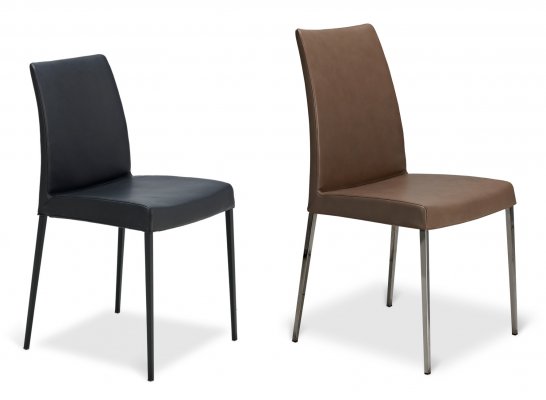 Stuhl mit niedrigem oder hohem Rücken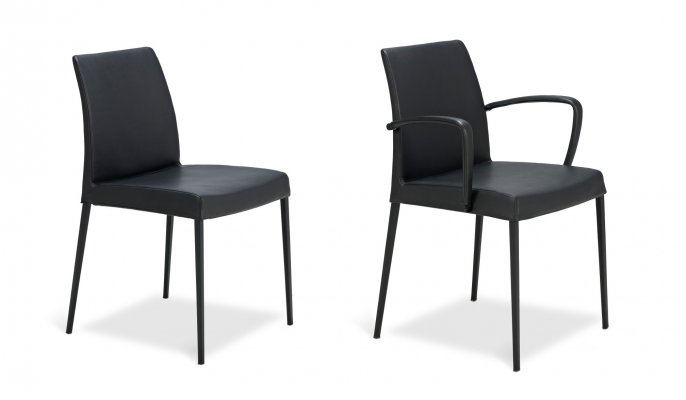 Also available with armrests
Pocci+Dondoli
Citizens of the world
For Pocci+Dondoli design has to express beauty, harmony and freedom, as it can not be bound by strict established rules or exist as privilege of a social or cultural elite. The research on materials and processes, conceived to achieve maximum results in quality / price terms, is one of the main activities of the studio: they privilege materials that, through sophisticated processes, acquire nobility and elegance, such as aluminum and plastic, and other noble and antique materials like leather and hide. 
Chair with low or high back and bar stool. Without or with open armrests
Available in leather or fabric.
Frame : metal frame with zigzag springs in the seat and bouncy backrest (not for barstool).
Choice open armrests : chrome high-gloss or lacquered in one of the JORI standard colours (see general info)
Armrest always in same execution as legs. Except legs in oak or walnut, armrests always in black laquered.
Choice legs : chrome high-gloss, oak, walnut or lacquered in one of the JORI standard colours (see general info) . Oak and walnut not available for bar stool.
Legs in oak and walnut are slightly thicker.
Felt glides for stone and wooden floors. Teflon glides for carpets.
Height arm chair : 68 cm, bar stool : 89 cm.
Seating furniture with removable covers (to be done by an industrial third party)