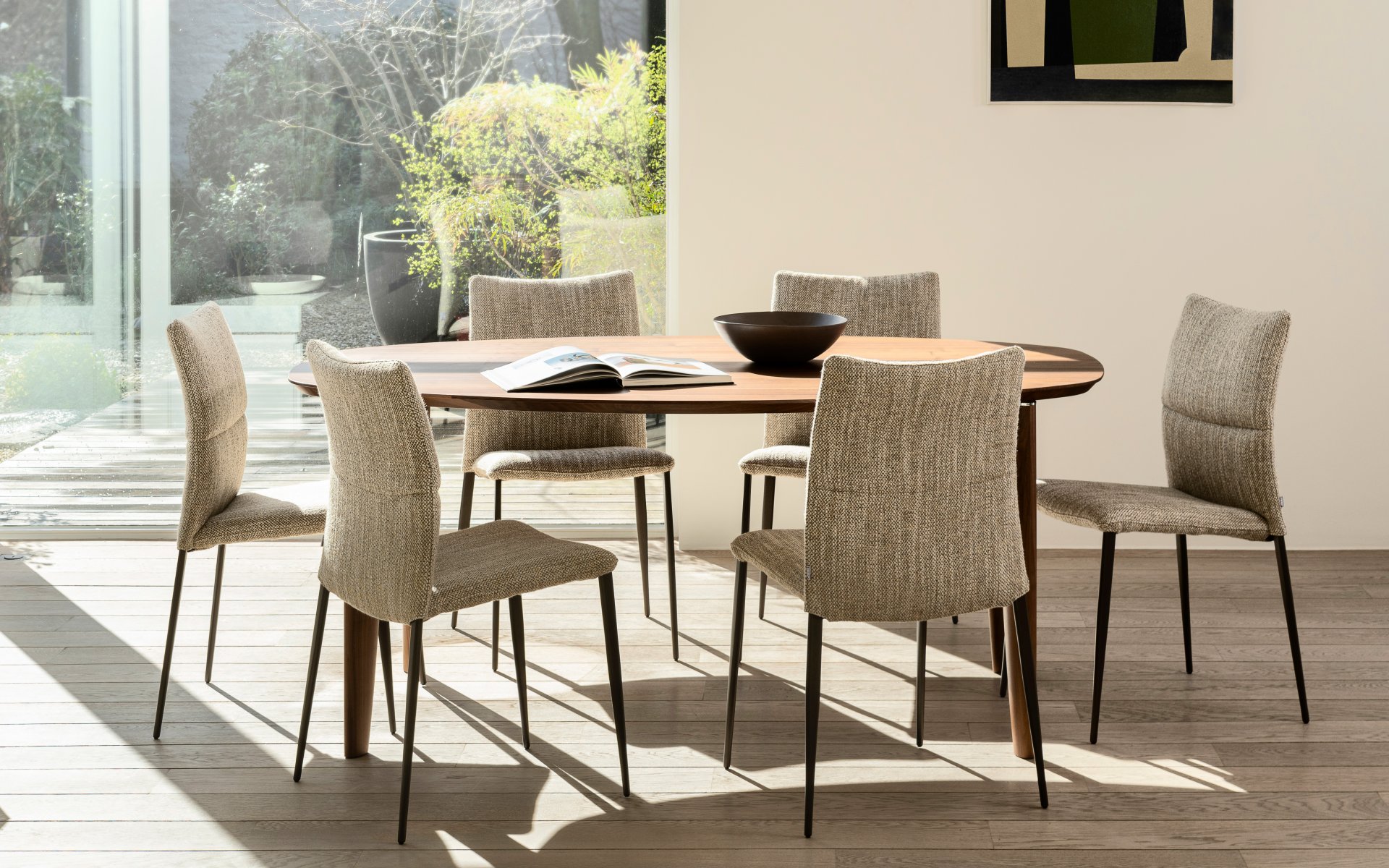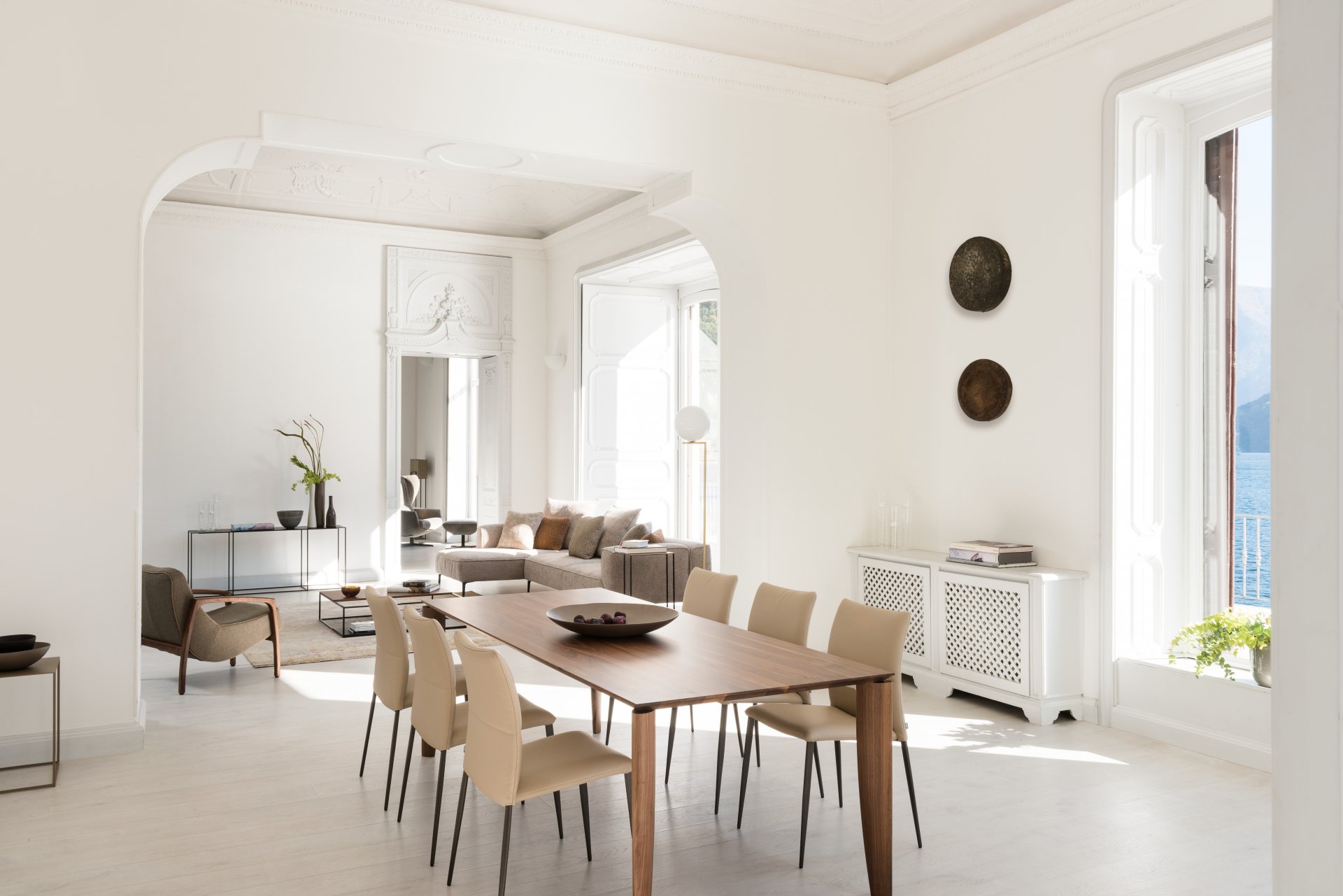 Back to top
Oscarini
Unbeatable design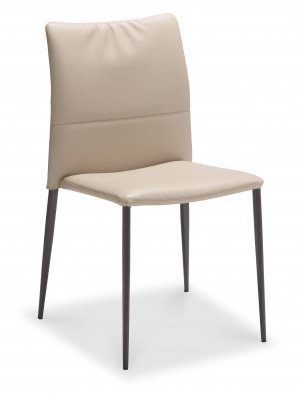 An Italian design manufactured professionally in Belgium. Slender feet, elegant curved back and sublime materials: this is the JORI interpretation of the classic chair. With its softly sprung backrest and perfect seating height, the Oscarini is ultra-comfortable. And its refined design goes well with any table.
A perfect-scoring Italian-Belgian association. Whether it is due to the dynamic positioning of the slender legs, or to the refined sloping back, one thing is for sure, the chair OSCARINI is an eye-catcher thanks to its extremely aesthetic shape and appearance.
Just like the entire JORI collection, the OSCARINI chair is manufactured at the JORI factory in Belgium. It was designed with 1 back height, just high enough for sufficient support without compromising the gracefulness of the chair.
The chair has softly curved lines on the back and seat, which make it especially inviting. It is available without armrests. The legs are available in epoxy matt bronze or black. It is available in a large colour range of quality leathers and fabrics.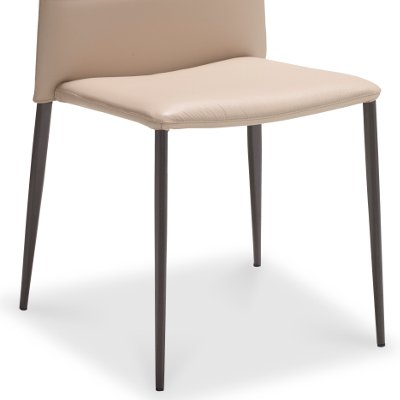 Elegant design with slim, slender legs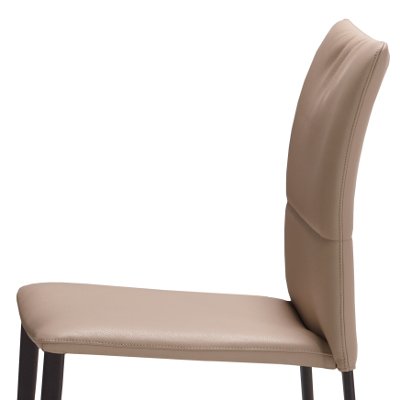 Optimum back support provided by the slightly forward curving and sprung back
Pocci+Dondoli
Citizens of the world
For Pocci+Dondoli design has to express beauty, harmony and freedom, as it can not be bound by strict established rules or exist as privilege of a social or cultural elite. The research on materials and processes, conceived to achieve maximum results in quality / price terms, is one of the main activities of the studio: they privilege materials that, through sophisticated processes, acquire nobility and elegance, such as aluminum and plastic, and other noble and antique materials like leather and hide. 
Chair with bouncy backrest without armrests.
Available in leather or fabric.
Chassis : lacquered in one of the JORI standard colours (see general info)
Frame: metal frame covered with 3D woven fabric.
Felt glides for wooden floors. Teflon glides for stone floors and carpets.
2D and 3D images for visualization are available on our website.
Seating furniture with removable covers (to be done by an industrial third party)