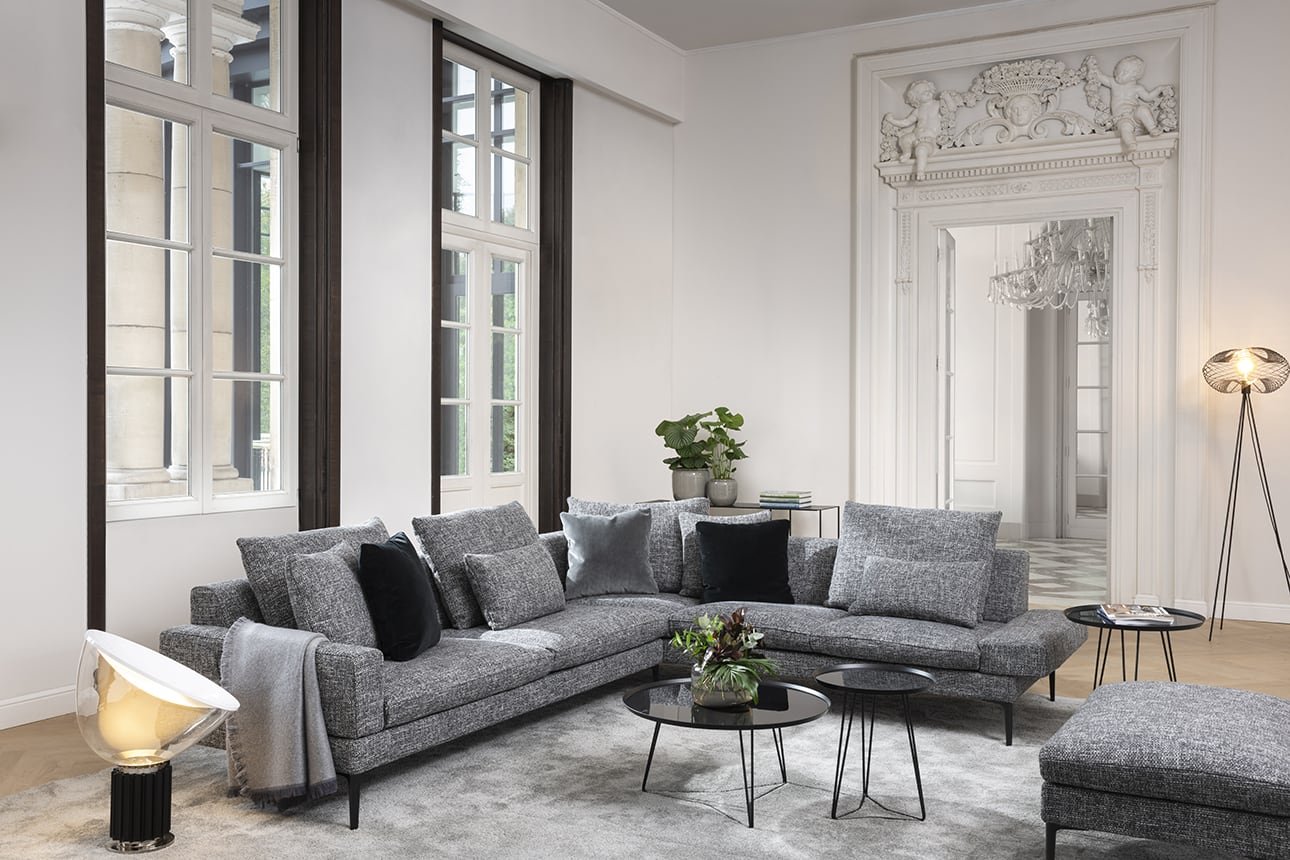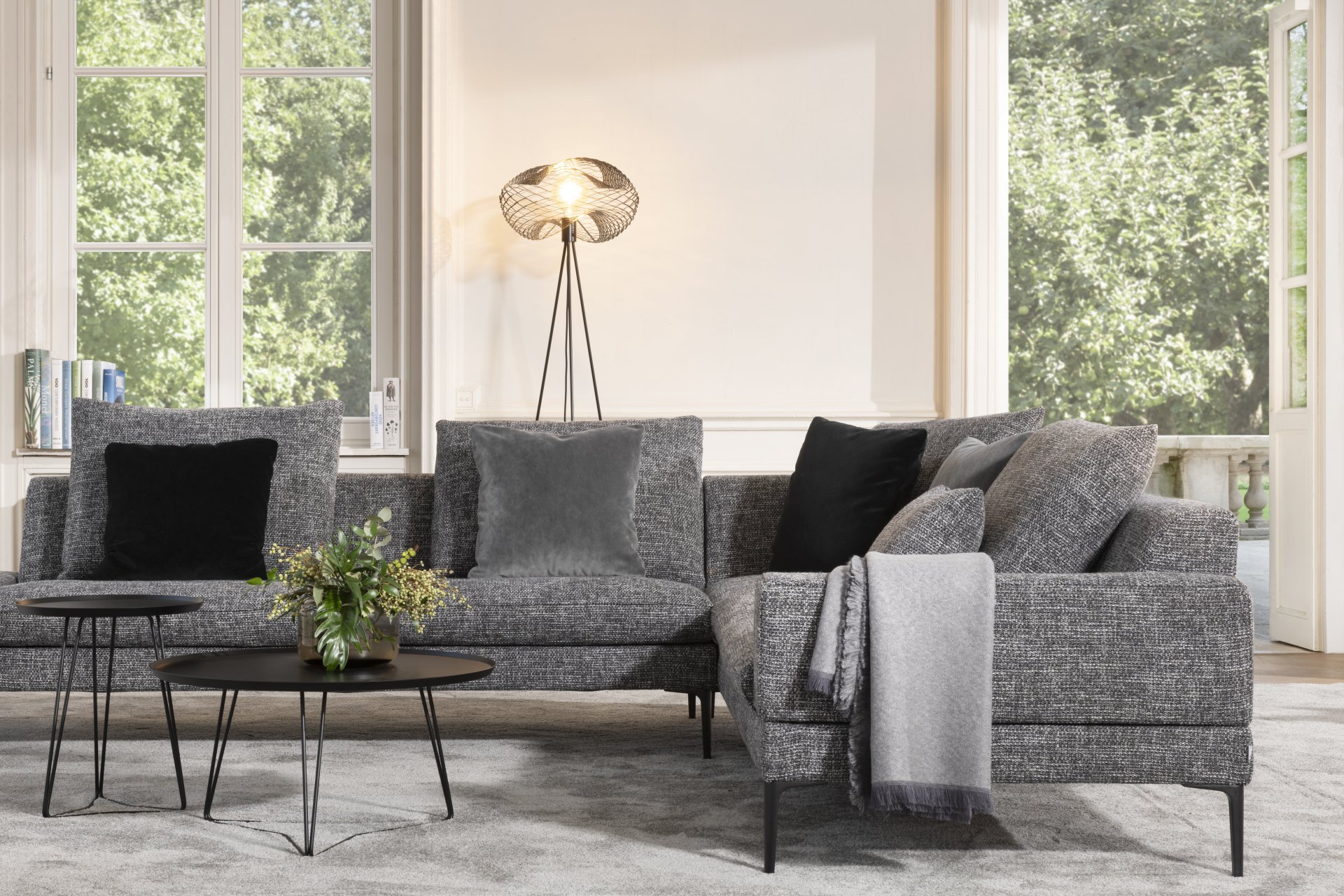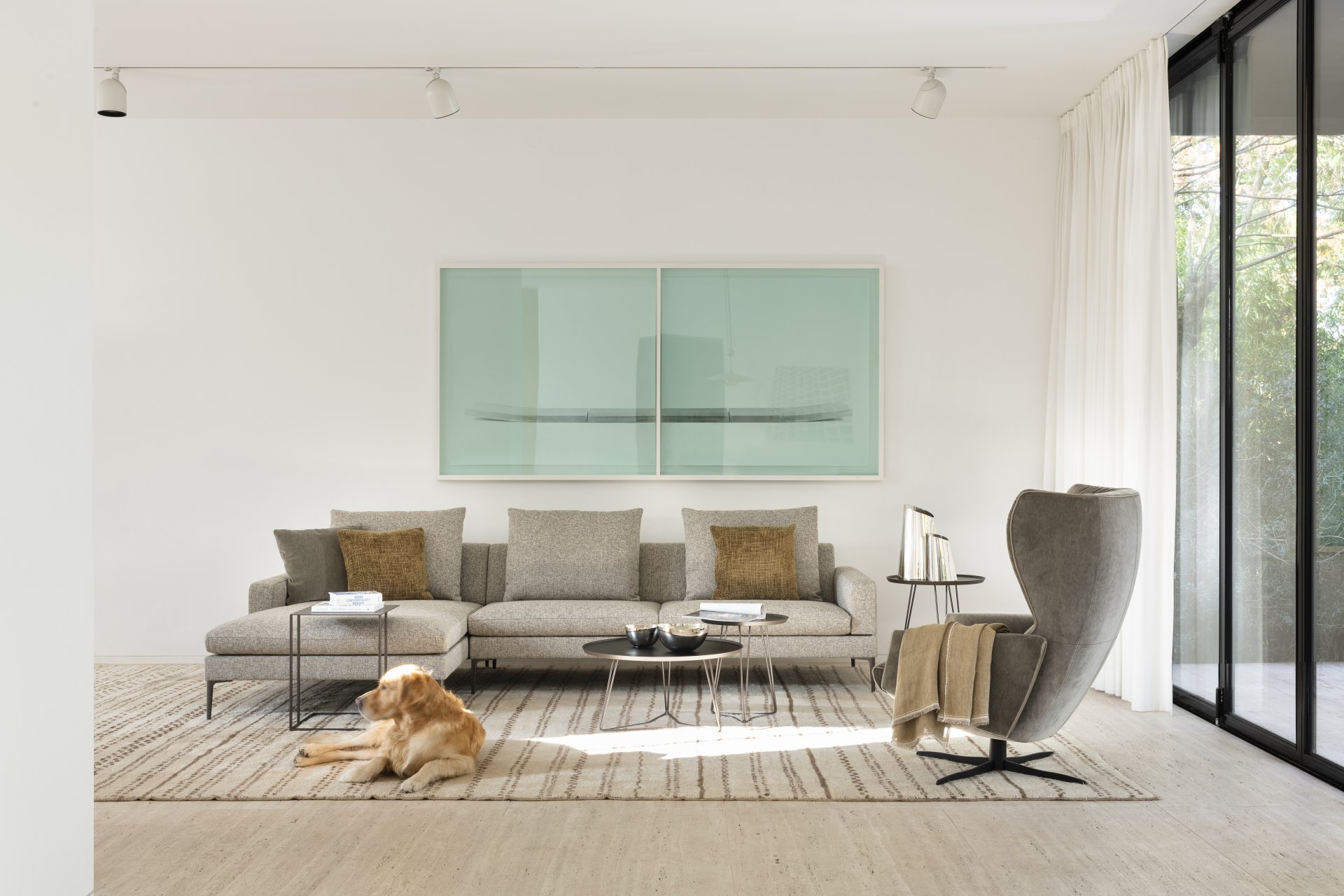 Back to top
Tigra Landscape
Greatest hit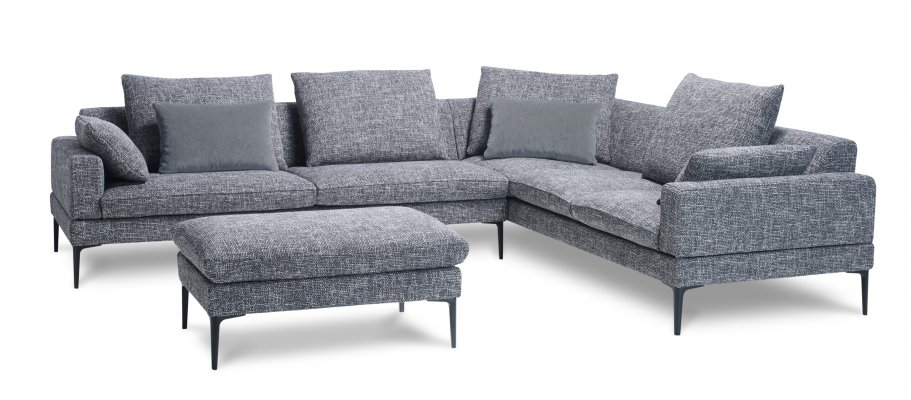 With its refined look, the Tigra Landscape sofa has been an instant hit. Delightfully comfortable with loose back cushions, refined leg arrangement and moveable head rests. Timeless in nature.
The successful TIGRA sofa family welcomes a new addition: the TIGRA LANDSCAPE model with delightful loose back cushions, refined feet and movable headrests.
´Mix and match´ is more popular than ever today. JORI is thus increasingly seeing extensive personalisation as the standard amongst its target public. Choosing TIGRA thus means opting for your highly-personal feel. JORI therefore had the designer of the TIGRA sofa add a third offspring to the family, which with its sophisticated look clearly distinguishes itself from its little brothers.
The new TIGRA LANDSCAPE version presents the same recognisable amply filled seat and contours of its predecessors. However it is equipped with loose back cushions that offer a variable sitting depth and in this way make both active and loungy sitting comfort possible in a single sofa. True to the JORI body comfort ideal, it comes with a (re)movable headrest, available as an option.
Incredibly comfortable, the TIGRA LANDSCAPE sofa is available with high or low armrests, which moreover can be either fixed or continuously adjustable. Just like the rest of the TIGRA family, the TIGRA LANDSCAPE programme allows an extensive combination of elements: sofas, end elements, chaise longues, extension footstools, tables. 2 seat cushion widths are offered in order to fit in both compact and spacious interiors.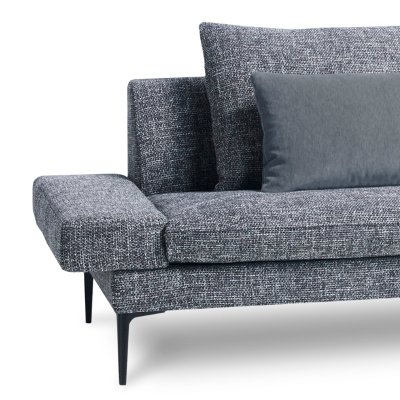 Infinitely adjustable armrests for additional seating and lying comfort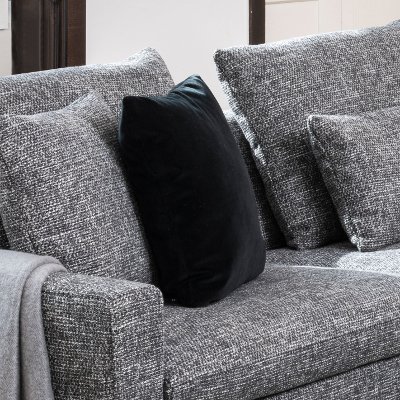 Wide choice of elements, suits any interior
Verhaert New Products & Services
Renowned innovation centre
Verhaert New Products & Services is a renowned innovation centre that develops innovative products and systems for a wide range of sectors : industry, lifestyle, medical and public sector. As a laboratory for innovation, Verhaert accompanies the creative process at JORI. The two companies work together closely in order to develop new ideas that embody JORI´s core values: design, comfort and durability. And the many years of collaboration between the two companies has clearly produced results, as shown by the patented design of the relax mechanism and the models Longueville Landscape, Chillap and Calypso.
2 possible back cushion widths 55x60, 55x75.
Available in leather or fabric; with fabric covering, control strap always in leather.
Choice armrests : fixed or continuously adjustable; high or low. Chaise longue is not available with adjustable armrest.
Choice tabletop : solid walnut, solid oak burnt, glass black lacquered
Choice leg : Bridge leg : chrome high-gloss or lacquered in one of the JORI standard colours (see general info). Corner leg : only lacquered. Footstool 62x100 also available on castors.
Choice seat height : Bridge leg : 45 cm or 46,5 cm. Corner leg: 45 cm.
Option : covered head rest brace black lacquered with optional armrest/headcushion
All elements are freestanding with optional connecting piece.
Extra width element when armrests folded down : low armrest + 20 cm, high armrest + 35 cm on each side
2D and 3D images for visualization are available on our website.
Seating furniture with removable covers (to be done by an industrial third party).