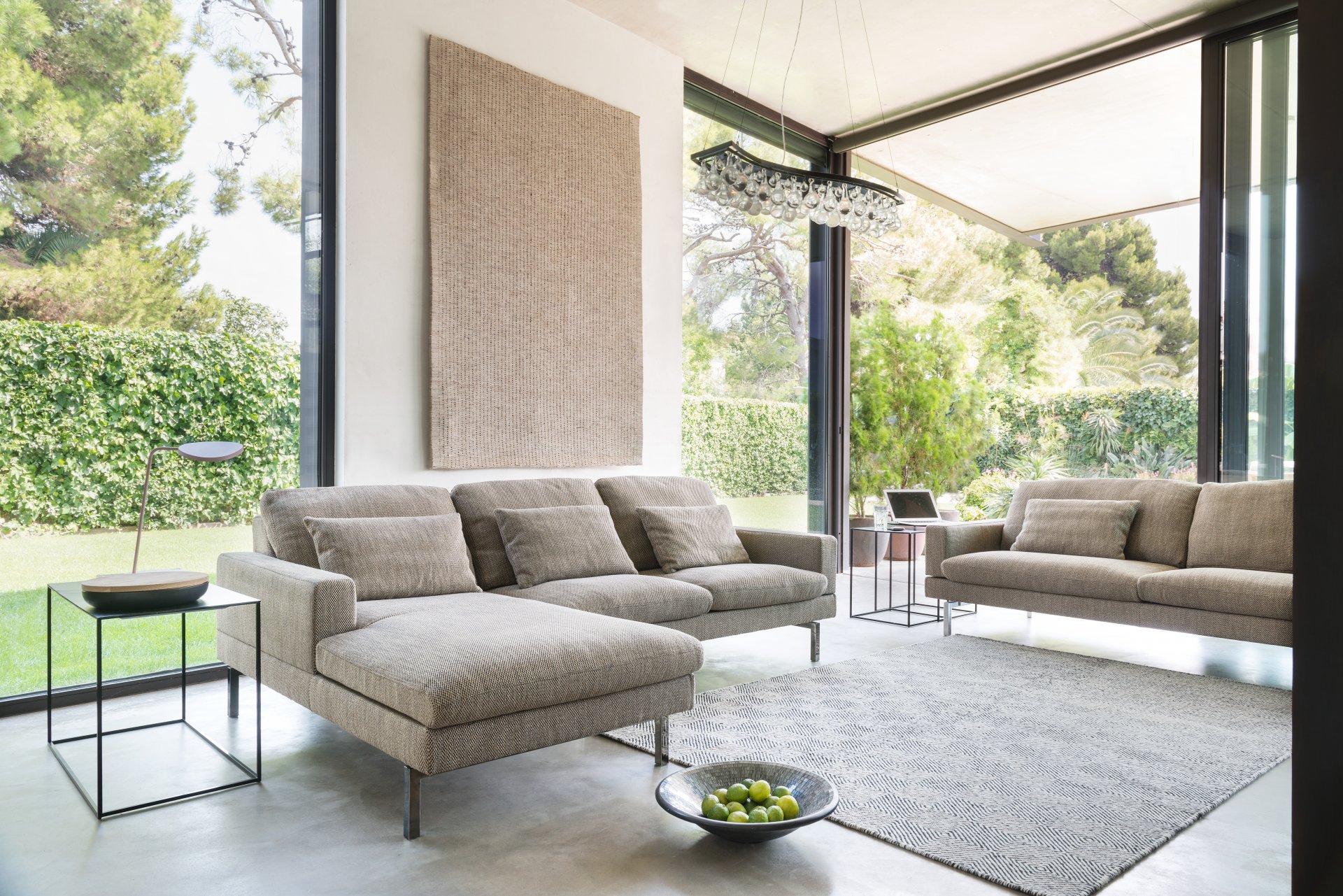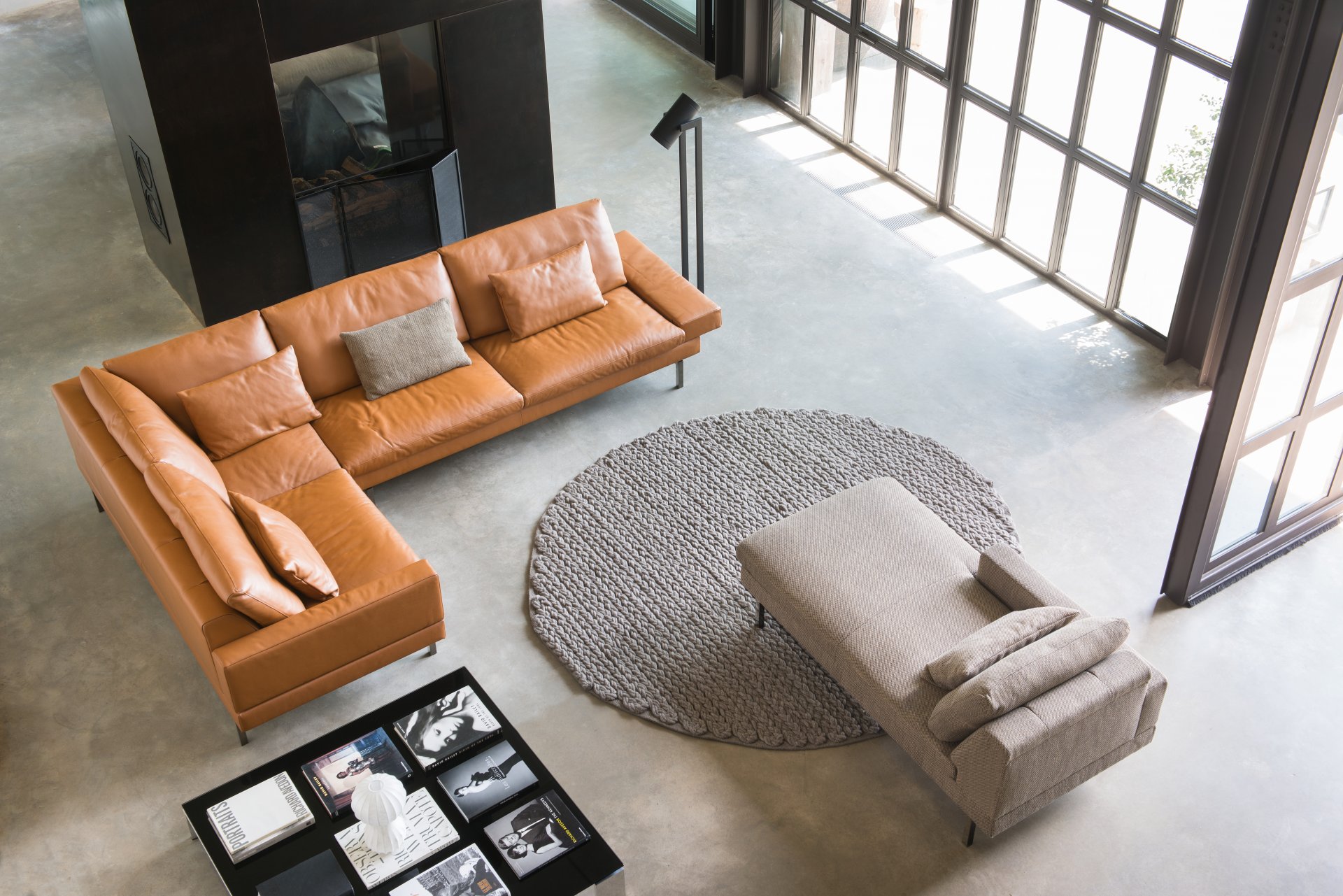 Back to top
Tigra Open base
Personalised comfort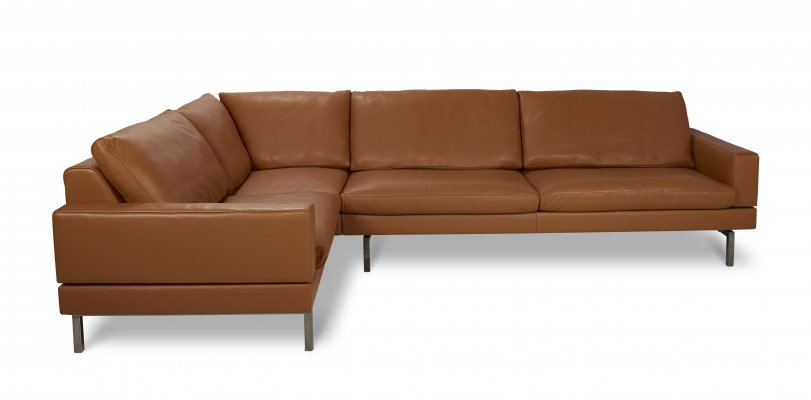 You can combine the Tigra Open Base to your hearts content. Take its simple elements and timeless design to create a supreme sofa combination personalised to your interior. Visually elegant sofa with a light base. Treats every body to individually adjusted comfort.
The Tigra continues a rich tradition of seating comfort in which the designer has endeavoured, at every step, with a sharp eye for detail and finishing, to produce cleaner products while making no concessions to the final goal: pure harmony. The Tigra allows you to make choices that match your own ideas of comfort.
It is available with headrests and adjustable armrests that let you lounge comfortably on this sofa. You choose from several sizes.
Another feature is that corner sofas and chaise longues have been added to this successful programme.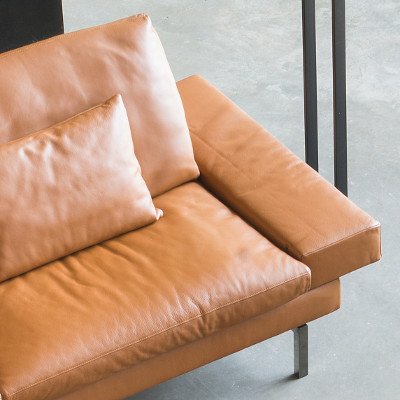 Infinitely adjustable armrests for the ultimate in comfort, whether you are lying or seating
Sofa open base with 2 seatcushions widths 70 or 95 cm. Table with upholstered base.
Available in leather or fabric; with fabric covering control strap always in leather.
Choice armrests : fixed or continously adjustable; high or low. Chaise longue is not available with adjustable armrest.
Choice bridge leg : chrome high-gloss or lacquered in one of the JORI standard colours (see general info). Corner leg : only lacquered. Footstool also available on castors.
Choice tabletop : solid walnut, oak burnt, glass black
Choice seat height : 45 cm or 46,5 cm. Exception footstool on castors : seat height 45 cm. Corner leg: 45 cm.
Optie : integrated fold-out head rest braces per element
Option : armrest/headcushion 36x52.
All elements are freestanding with optional connecting piece.
Extra width element when armrests folded down : low armrest + 20 cm, high armrest + 35 cm on each side
2D and 3D images for visualization are available on our website.
Seating furniture with removable covers (to be done by an industrial third party)