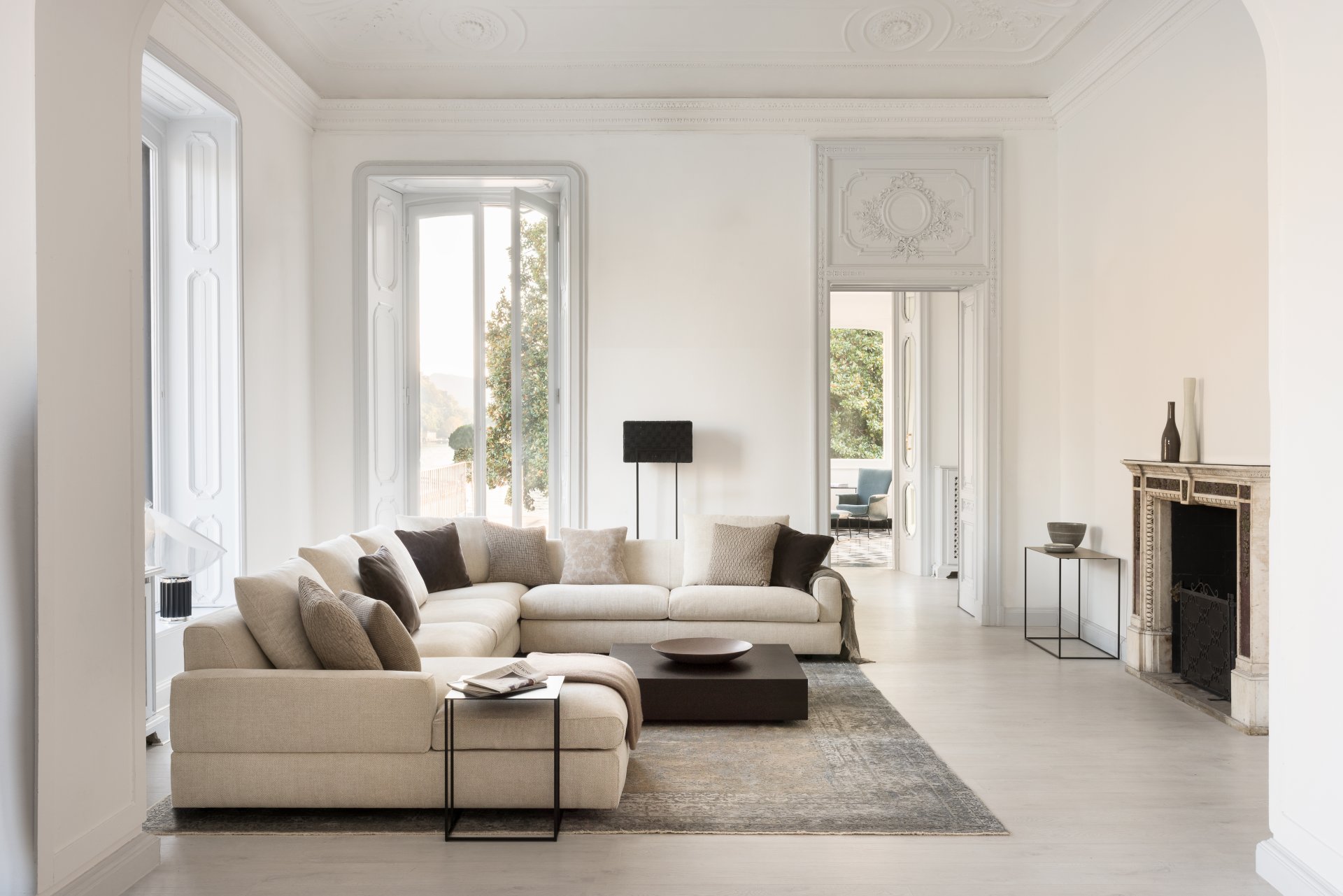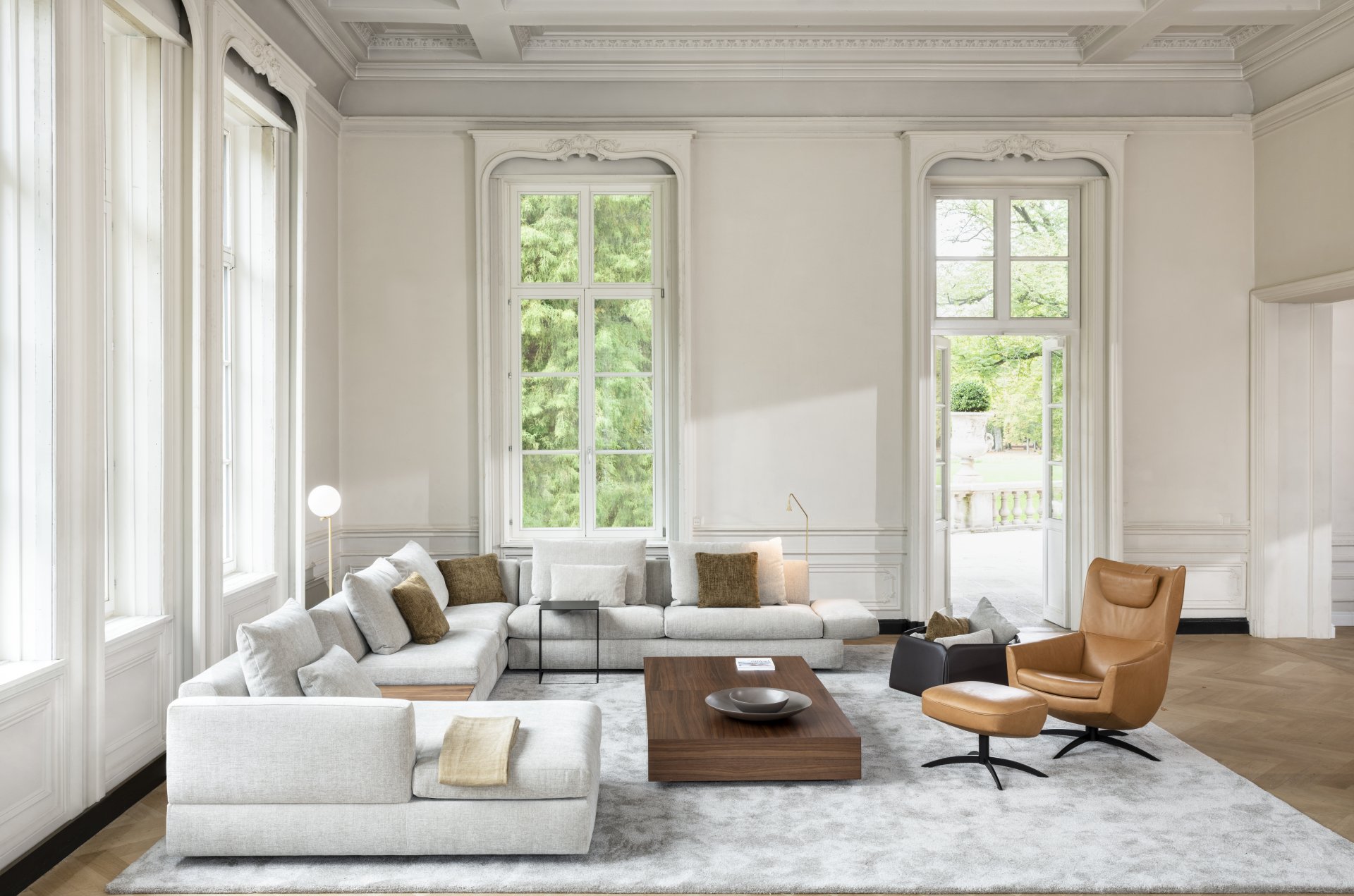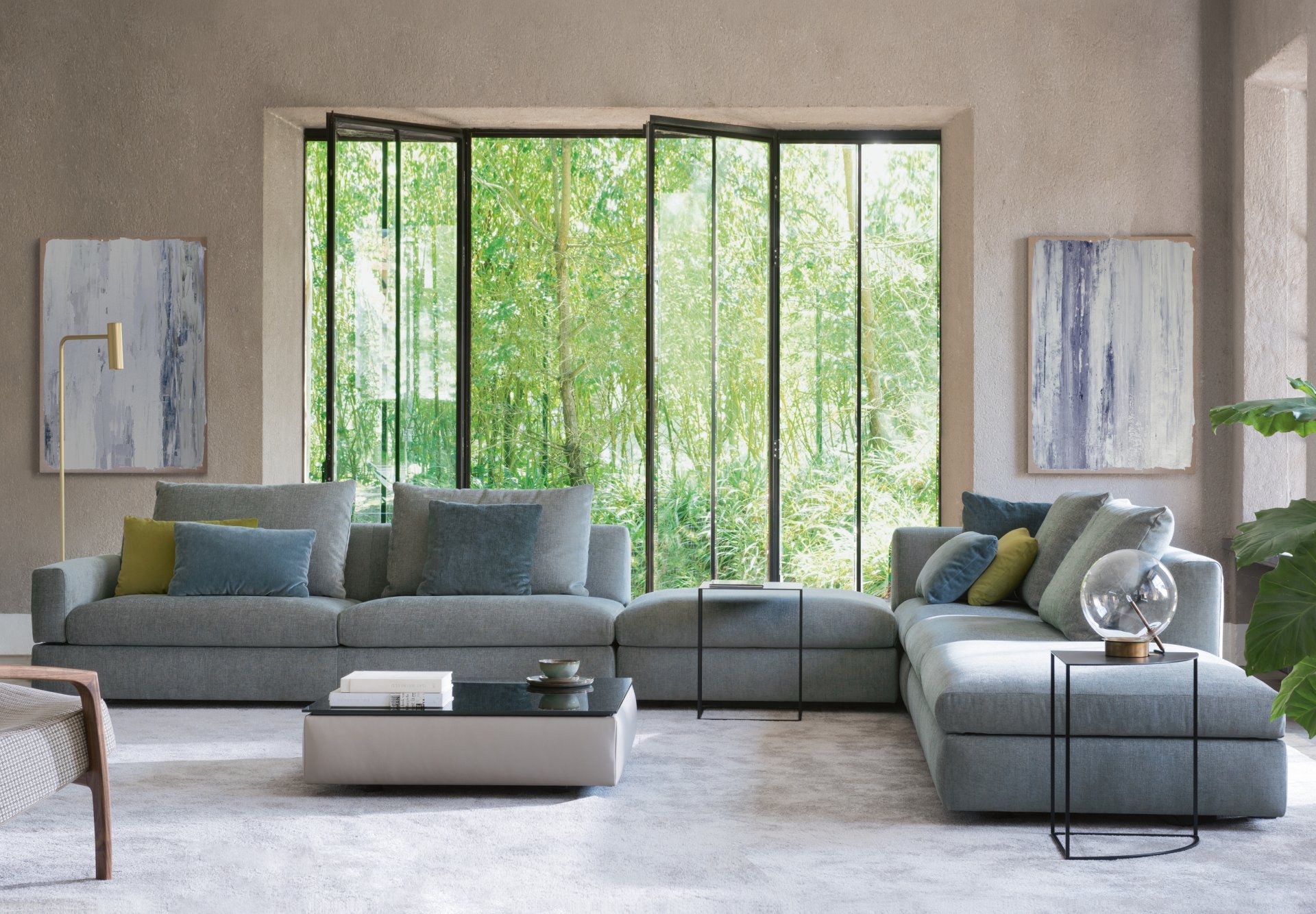 Back to top
Tigra Divanbase
Elegance in total simplicity

Its timeless shape and functional nature have turned this sofa into the bestseller of the Tigra collection. Design enthusiasts swoon for its optically low look. But form follows function. Its flexibility, adjustable armrests and removable head rests create customised seating comfort. In fact, Tigra fulfils all of your sofa-dreams.
Building on the commercial success of the timelessly elegant sofa TIGRA and seeking to widen its appeal to an even greater audience JORI has now designed a lower version of the original open base model with the new TIGRA DIVAN BASE. This new version has a surprisingly distinct look and appeals to fans of functional, optically low sofa models, which are always popular due to their understated style and simplicity.
With its sumptuous seat cushions and the loose 'downy'-looking back cushions the model TIGRA DIVAN BASE looks fuller and cosier than the classic OPEN BASE type. Moreover each module is equipped with a simple connecting mechanism, which allows you to convert the sofa at will. Delightfully comfortable, it is available with high or low armrests, which can be either fixed or continuously adjustable.
Alongside the basic sofa version, the TIGRA sofa programme also allows for the extensive combination of the elements: sofas, end elements, chaise longues, add-on footstools, and tables. To cater to both compact as spacious interiors, 2 widths of seat cushions are available.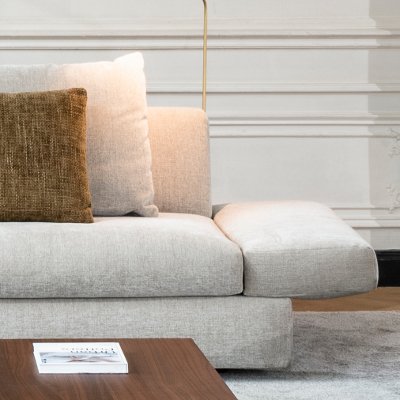 Accoudoirs réglables, coussins de dos et repose-tête, pour un confort selon vos désirs
For elements with seat cushion width 95 cm : 1 corresponding loose back cushion of 75 cm included in price.
For elements with seat cushion width 110 cm : 1 corresponding loose back cushion of 90 cm included in price.
Available in fabric, control strap of adjustable armrests always in leather
Choice armrests : fixed or continously adjustable ; high or low. Chaise longue is not available with adjustable armrest.
Choice tabletop : solid walnut, oak burnt or glass black
Choice seat height : 45 cm or 46,5 cm.
Option : covered head rest brace lacquered in one of the JORI standard colours (see general info) with optional armrest/headcushion 36x52
All elements are freestanding with optional connecting piece.
Extra width element when armrests folded down : low armrest + 20 cm, high armrest + 35 cm on each side
Intermediate footstool with seat inclination. Freestanding footstool and build on footstool without seat inclination.
2D and 3D images for visualization are available on our website.
Seating furniture with removable covers (to be done by an industrial third party)