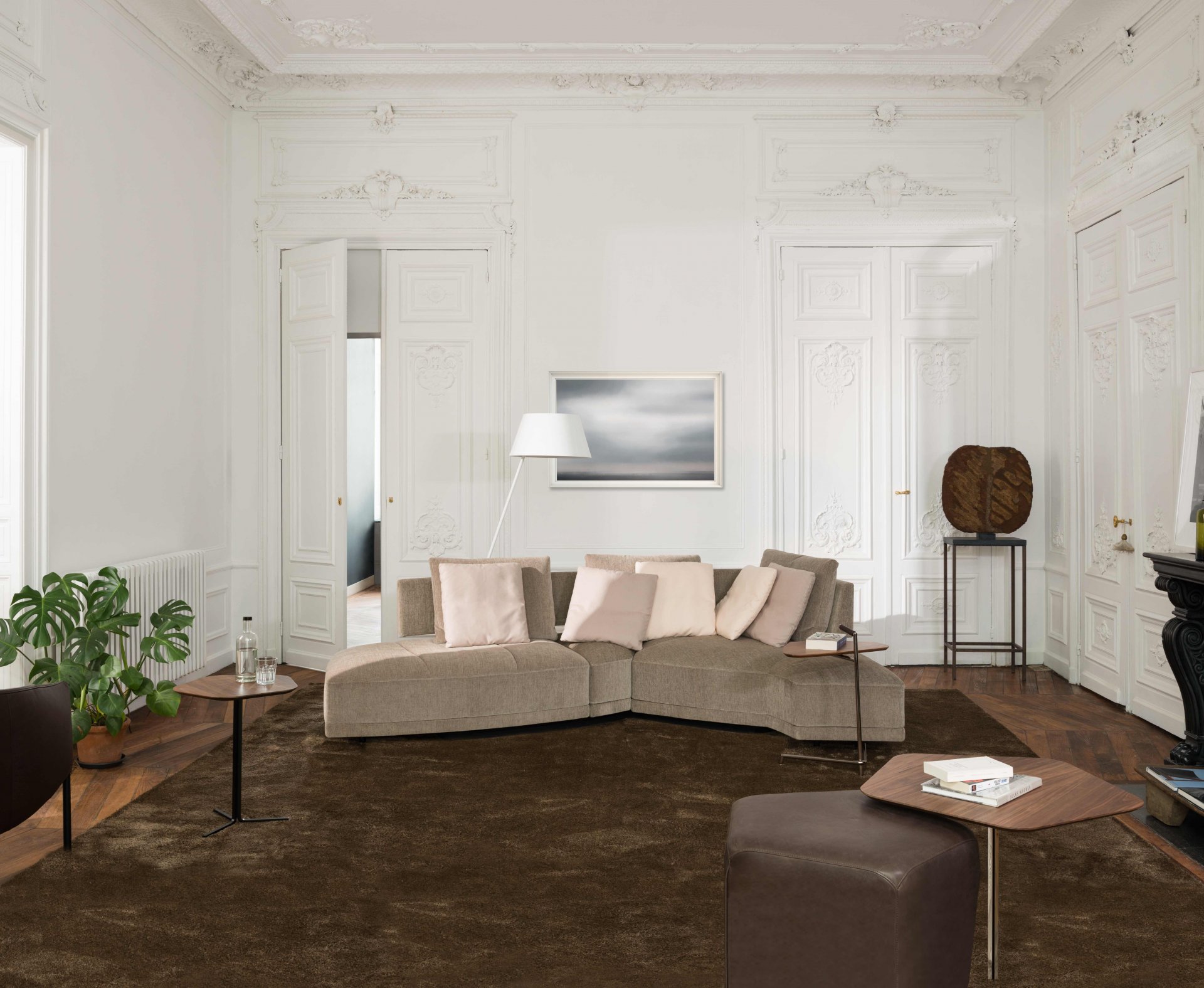 Back to top
Wing Divanbase
Five-in-one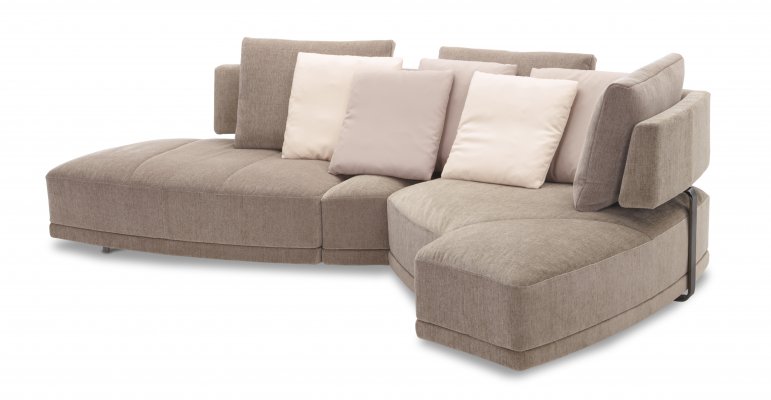 Wing opens up a world of endless combinations. Use its rotating elements to transform your sofa into what you want at any time. Pure magic. For a cosy evening at the movies, it becomes a double sofa. And to relax it becomes an island. Overcome by that sleepy feeling? Then Wing becomes a bed. The mood you're in at the time defines its appearance. Wing is literally the great interior experience from the JORI collection.
There are various opinions about the design of seating furniture. Some love a highly positioned model with an elegant frame, others prefer a low covered seating element, where you barely see the frame. In order to extend the success of the multifunctional Wing, launched during the autumn of 2015, towards a larger public, JORI came up with a variant of the original open base-model: the WING 'DIVAN BASE'.
The WING 'DIVAN BASE ' is oriented towards lovers of functional, optically low seating models, of which the seating or lying options can be adjusted according to the needs of the moment. This new version maintains the ultra transformable characteristics of its older brother, but is optically 10 cm lower with a seat that nearly caresses the floor. The seating height of both WING-models remains however identical.
In its default position the Wing 'divan base' is, just like the Wing 'open base', set up as a cosy 'corner sofa', of which you can customize the seating comfort. But you can also go for the 'double chaise longue' position to watch television or enjoy a nice chill. On the other hand, in no time, you can transform the Wing into a 'lounge' position' to lie down at full length. In 'island' position' you change it into a living environment on itself, to lay down, to read a book or to chill out all by yourself or in company of friends or family.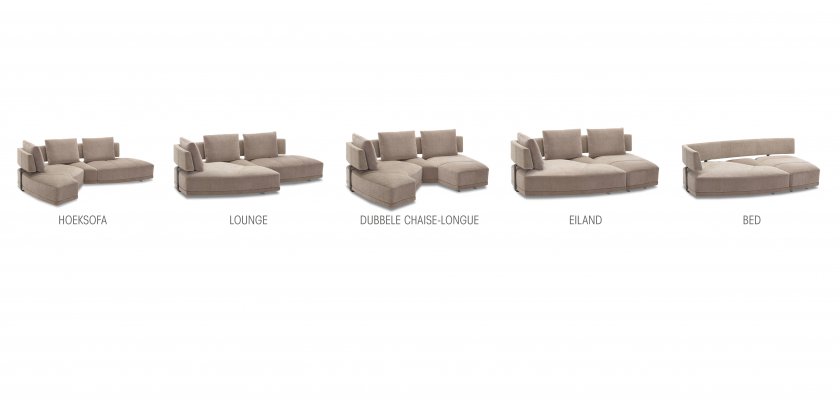 Multiple configurations to suit the seating needs of the moment
Hugo de Ruiter
Design with an eye for quality.
" I consider upholstered furniture to be like a third skin ". Hugo de Ruiter (1959) is constantly searching for meaningful developments in his concepts. He frequently finds non-conformist solutions which contain distinctive functional features and a surprising design. He is inspired by nature, art, architecture and technology, but mostly, he is inspired by life itself. With more than 10 years experience in his design studio, and more than 20 years of experience as a designer he builds bridges towards new innovative and sustainable solutions.
Corner sofa with tranformable elements.
5 different positions possible : corner sofa, lounge, double lounge, island, bed.
Standard delivered with 3 back cushions.
Available in leather, fabric or microfibre.
Covering in leather with decorative stitch, covering in fabric or microfibre with decorative stitch or leather piping.
Choice : different coverings possible for seat, backrest and back cushions.
A different covering and/or colour of the fixed back is available without additional price supplement. The price is determined by the category of the seat covering.
Option : extra back cushion 50x70 cm.
Frame : solid beech.
2D and 3D images for visualization are available on our website.
Seating furniture with removable covers (to be done by an industrial third party)