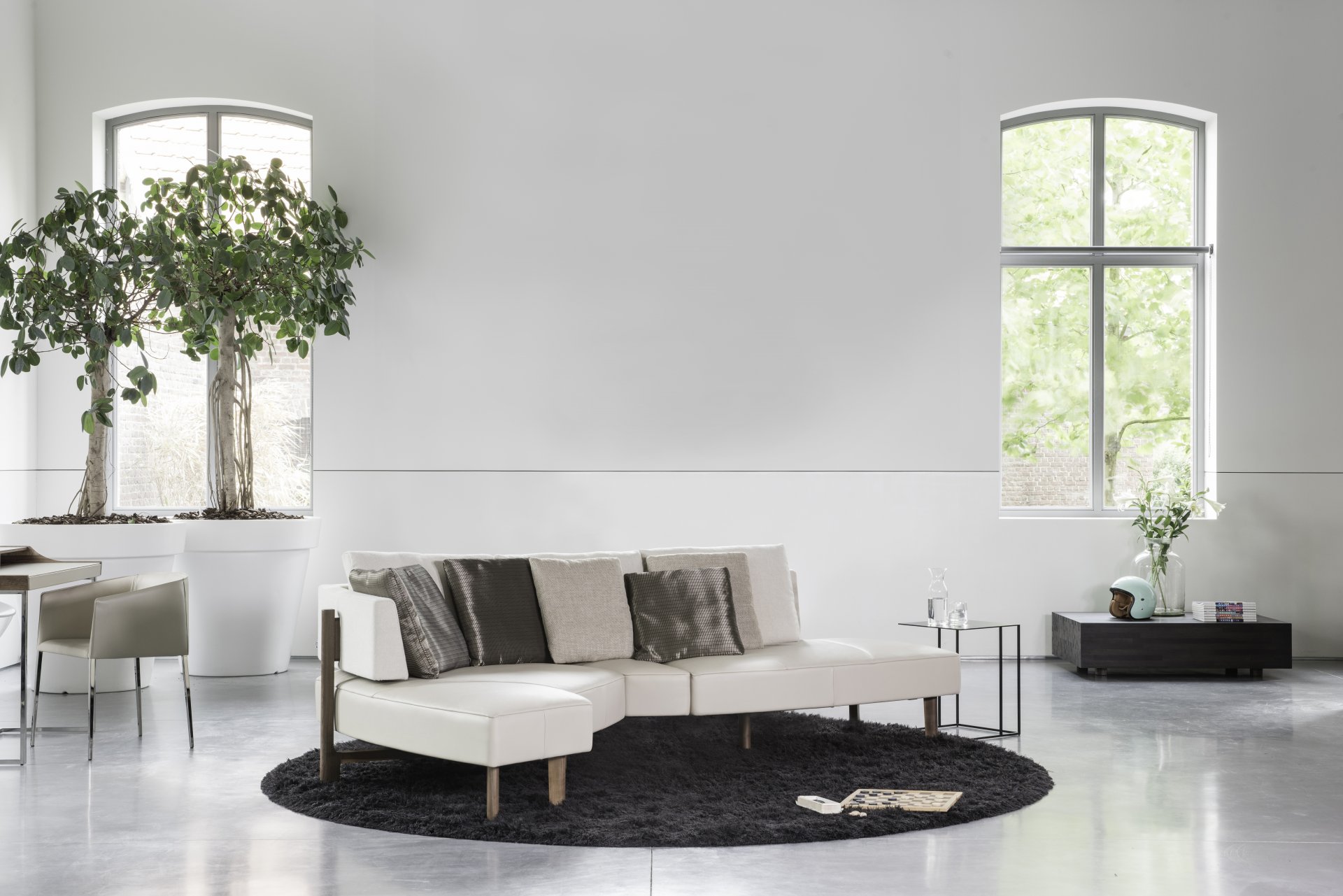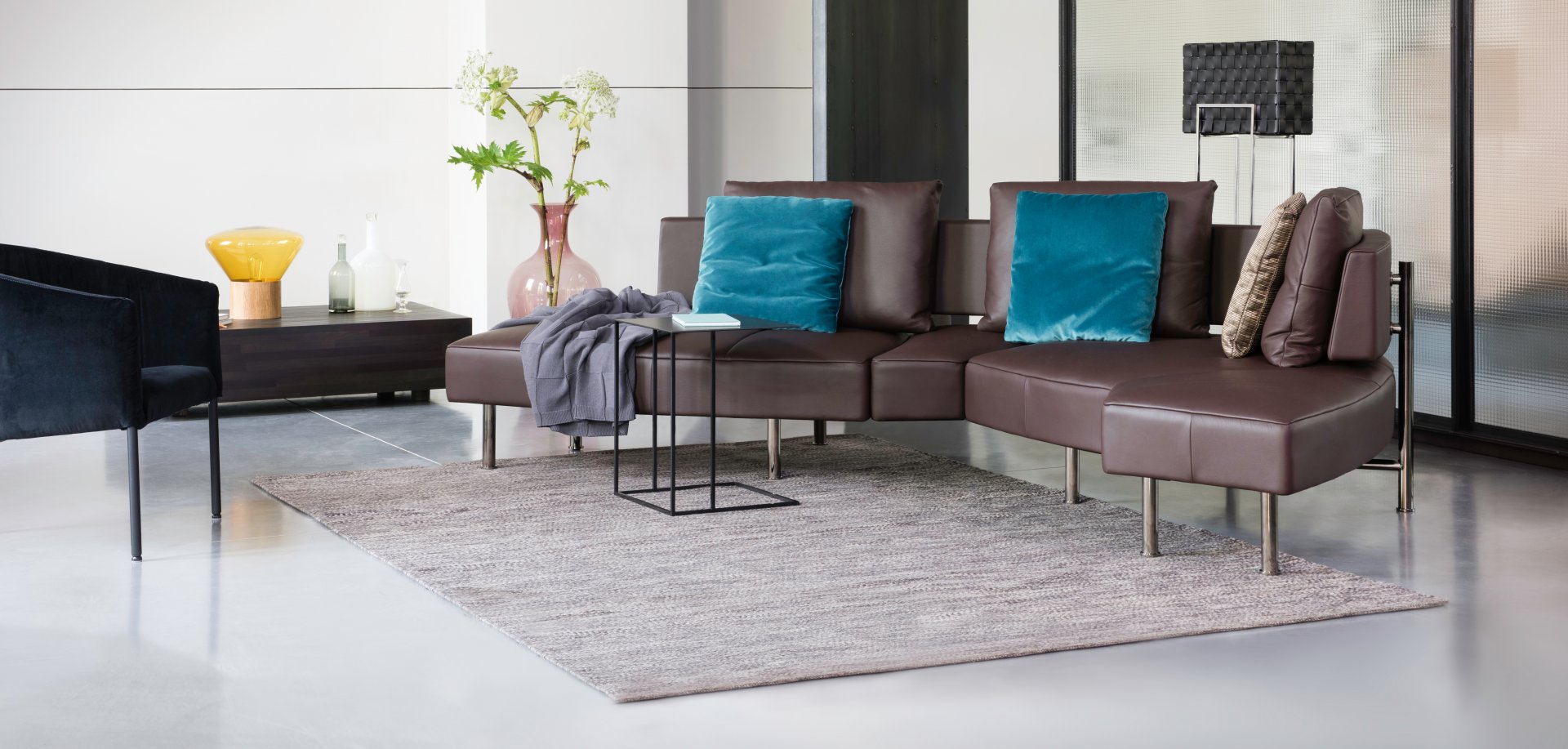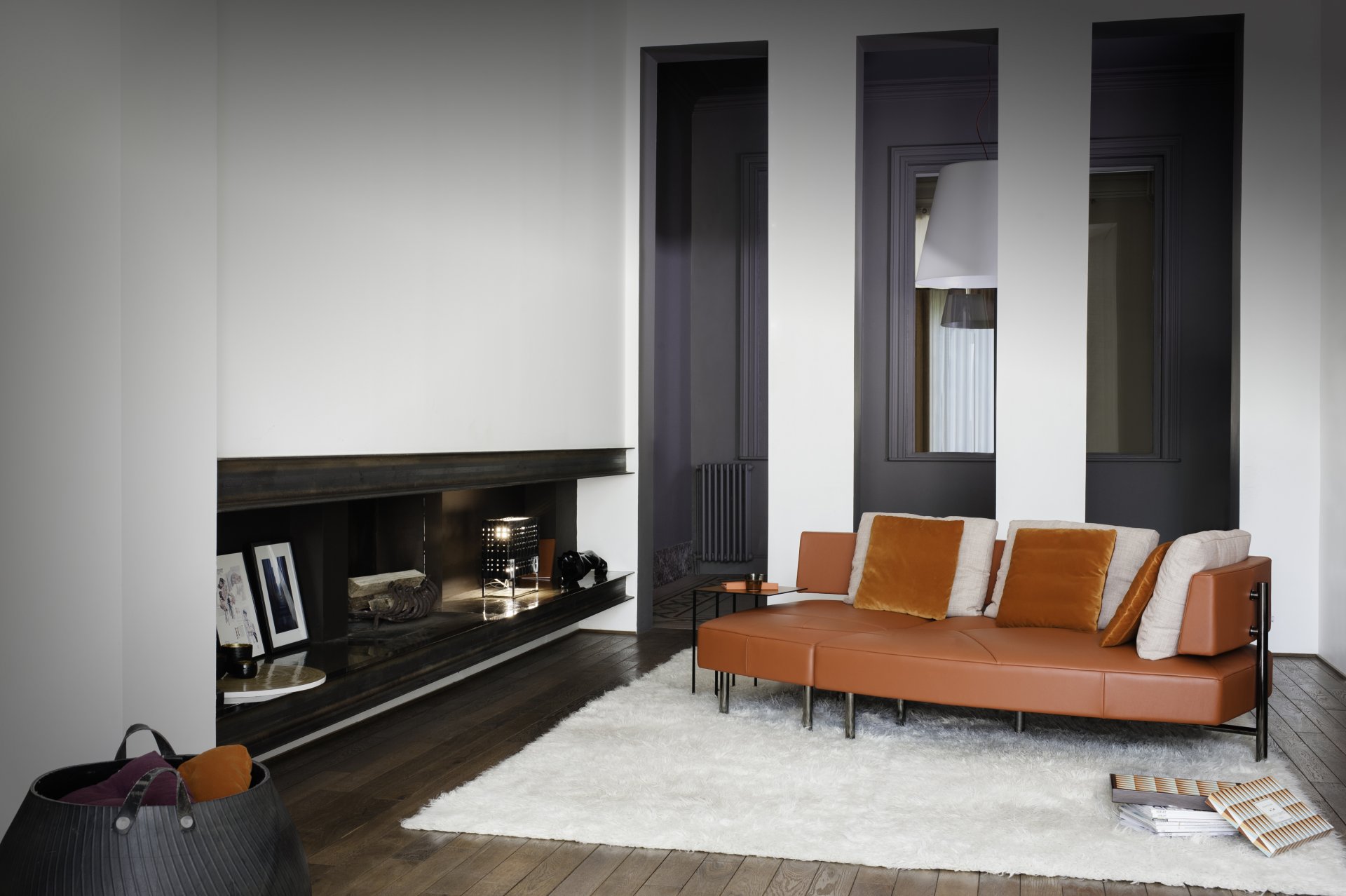 Back to top
Wing Open base
Five-in-one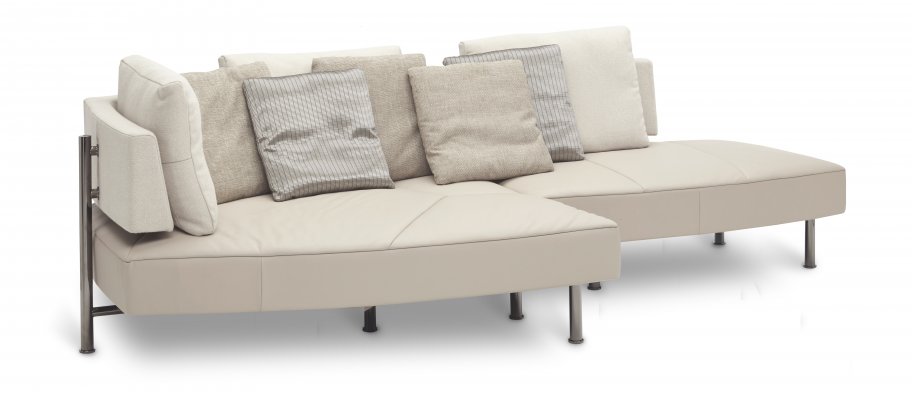 Wing opens up a world of endless combinations. Use its rotating elements to transform your sofa into what you want at any time. Pure magic. For a cosy evening at the movies, it becomes a double sofa. And to relax it becomes an island. Overcome by that sleepy feeling? Then Wing becomes a bed. The mood you're in at the time defines its appearance. Wing is literally the great interior experience from the JORI collection.
With its creation 'Wing' JORI meets the new needs of our living culture: a multifunctional designer sofa, designed by the Dutch designer Hugo de Ruiter.
The current living culture is developing quickly and influences the living behaviour. As a result we are constantly searching for solutions that can channel our changing lifestyle as well as possible. The living spaces become more compact, the family situations more complex and as a consequence the interior needs to be adapted. The new JORI 'Wing' is the suitable answer to the puzzle of the consumer, who is searching for an aesthetic sofa that perfectly meets his modifying living behaviour.
A whole study preceded the design of the 'Wing'. In the first place JORI was looking for the designer, that could meet the needs of the consumer as well as possible and could translate this to aesthetic transformable seating furniture. In the end no one better than the Dutch designer Hugo de Ruiter perfectly understood the assignment and presented his design 'Wing'. For Hugo de Ruiter the association of design and dynamics in form and use is a conception and also the basis of all his creations.
"Relaxing in bed keeps us too passive. Sitting in a sofa is not always relaxing enough. We have been looking for our needs in between and met them by means of one and the same seating furniture concept, the Wing." (HdR)
The 'Wing' of JORI is the answer to a new perception of space that we experience today. It is a transformable seating concept, made of smoothly swivelling elements for different combinations, that follows our rhythm of life without any trouble.
In a default position the 'Wing' is set up as a cosy 'corner sofa', of which you can customize the seating comfort. But you can also choose the 'double chaise longue' position for watching television or enjoying a nice lay-down. On the other hand, in no time, you can transform the 'Wing' into a 'lounging' position' to lie down at full length. In 'island' position' you change it into a living environment on itself, to lay down, to read a book or to chill out all by yourself or in company of friends or family. And if you are short of sleeping accommodation, you easily adjust the 'Wing' into a comfortable double bed.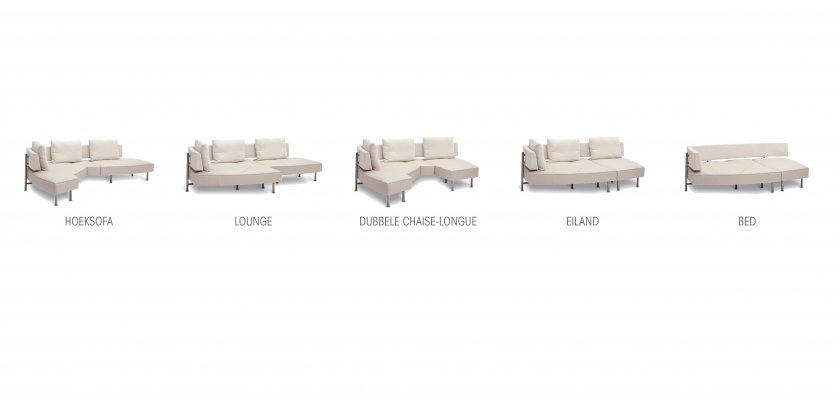 Multiple configurations to suit the seating needs of the moment
Hugo de Ruiter
Design with an eye for quality.
" I consider upholstered furniture to be like a third skin ". Hugo de Ruiter (1959) is constantly searching for meaningful developments in his concepts. He frequently finds non-conformist solutions which contain distinctive functional features and a surprising design. He is inspired by nature, art, architecture and technology, but mostly, he is inspired by life itself. With more than 10 years experience in his design studio, and more than 20 years of experience as a designer he builds bridges towards new innovative and sustainable solutions.
Corner sofa with tranformable elements. Standard delivered with 3 back cushions.
5 different positions possible : corner sofa, lounge, double lounge, island, bed.
Available in leather or fabric.
Covering in leather with decorative stitch, covering in fabric with decorative stitch or leather piping.
Choice sofa : open base (open front) or divanbase (closed front).
Choice covering : different coverings possible for seat, backrest and back cushions.
A different covering and/or colour of the fixed back is available without additional price supplement. The price is determined by the category of the seat covering.
Choice open base: tubular leg chrome black or solid walnut. Divanbase : legs chrome black.
Option : extra back cushion 50x70 cm.
Frame : solid beech.
2D and 3D images for visualization are available on our website.