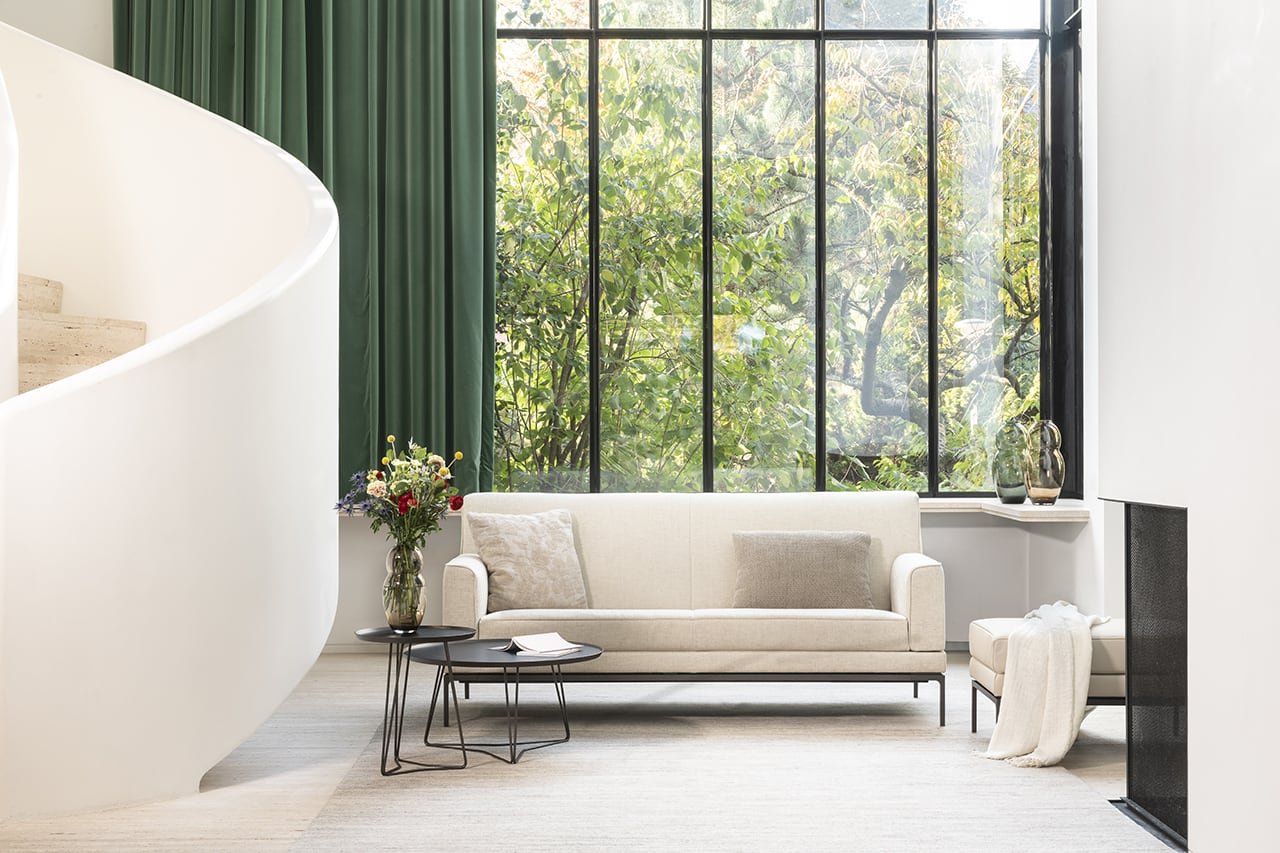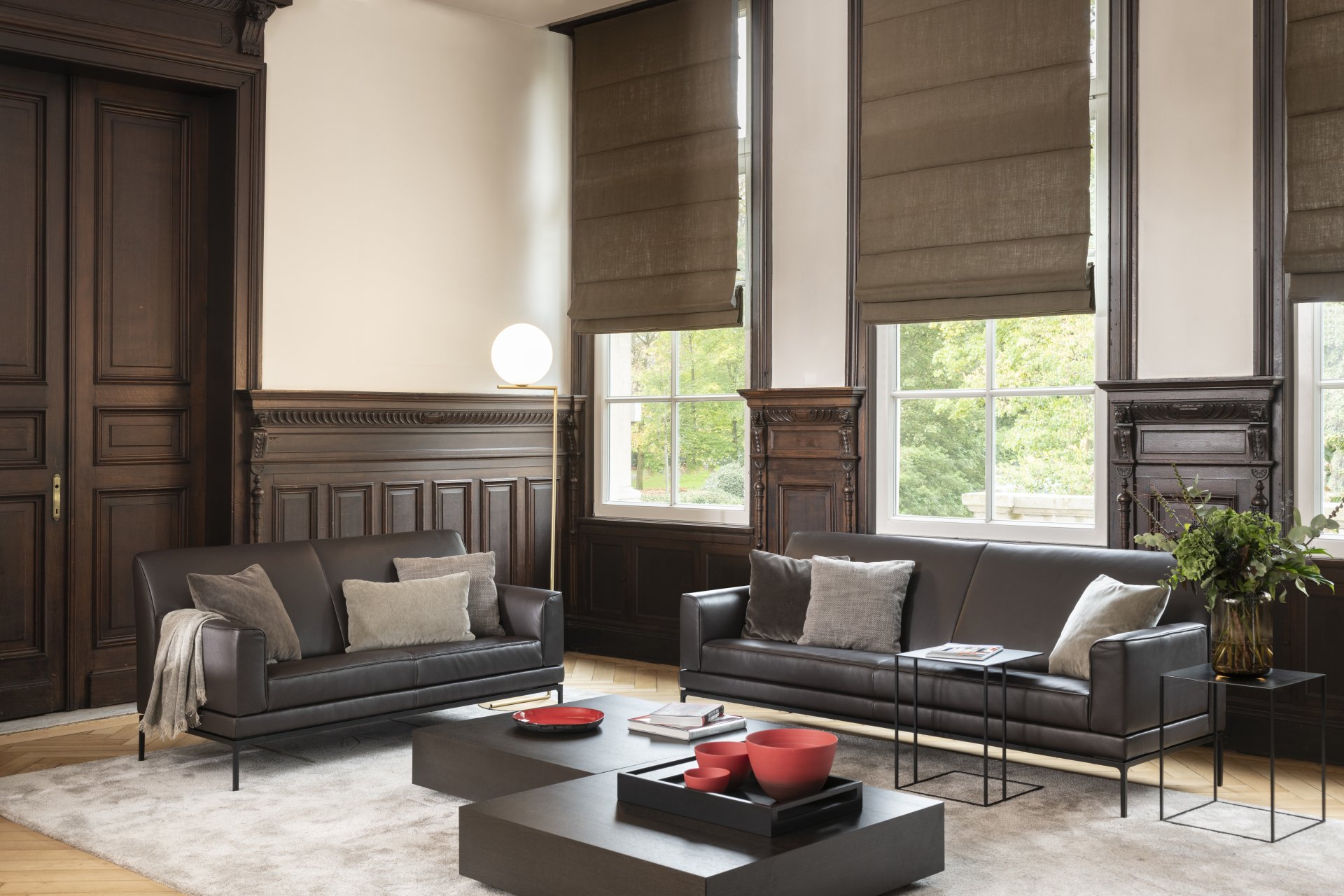 Back to top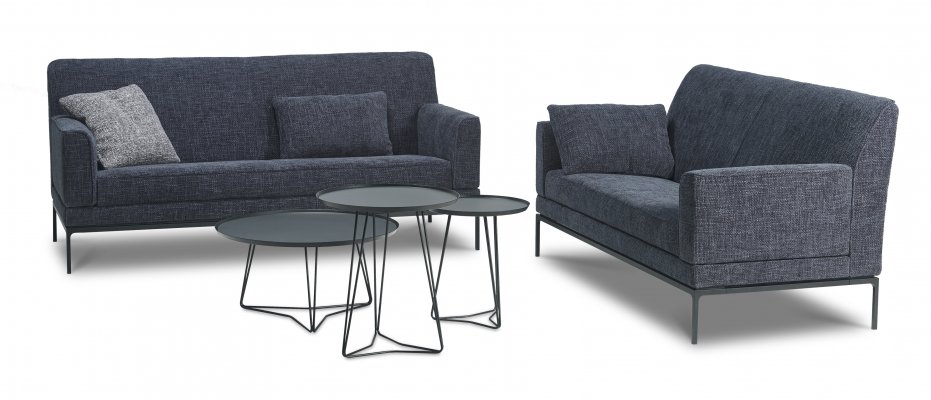 Refined interpretation of the classic Glove. The sleek frame and legs give this sofa a fine, youthful look. Unique armrest mechanics for personalised comfort. Timeless design, available in various widths, from 140 cm. So it fits into any interior.
The stylish sofa GLOVE owes its success to designer CHRISTOPHE GIRAUD, whose designer´s pen back in the day conjured up for JORI an ultra-comfortable sofa with a unique armrest mechanism. Today this JORI classic is getting a new outfit. The result is the GLOVE PURE model, which corresponds to the present-day look and feel. With a more tightly designed foot system, a finer front and a covering in refined new textures, it suddenly appears much more youthful and sophisticated.
In the world of design, reinventing classics is a popular sport that enables top models to score once again. And so JORI is also thinking along these lines and, instead of saying farewell to beautiful classics forever, the brand has figured out how, thanks to a number of discreet interventions, to give them a new life.
The preliminary condition is of course that the model be a genuine classic, revamped on an exemplarily timeless basis, which makes subtle adaptations possible while leaving the original DNA of the design untouched.
Designer Giraud has succeeded magnificently in this task. The GLOVE PURE sofa preserves the soul of the classic model with the same accessible look, adjustable armrests and high back for optimal sitting comfort. The new impulse of the GLOVE PURE sofa resides in a number of subtle details, such as the tight filigree frame that culminates in rounded-off corners on extremely fine legs. Further, there is also the discreet piping finish around the silhouette of the sofa, which gives the design a special couture look. The front of the sofa also looks lighter thanks to the finer base. Finally, an extra compact 140 cm width size has been added to the programme, ideal for the (ever more frequent) smaller spaces.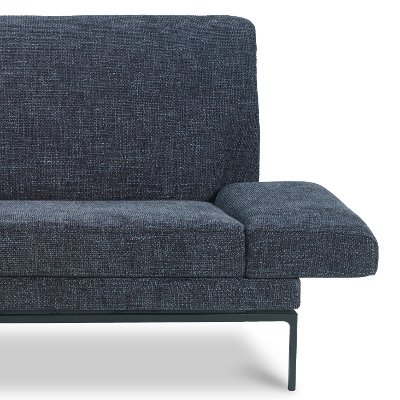 Infinitely adjustable armrests for personalised lying and seating comfort
Christophe Giraud
An accomplished designer
As French architect, he graduated from the famed 'Ecole d'Architecture de Normandie'. Giraud covered the full gamut of architectural pursuits with due success: from devising public and private buildings, across designing showrooms and boardrooms right up to conceiving packagings and utensils. Architecture he describes as "aiming for balance between space and matter, between form and function".
Sofa with continuously adjustable armrests.
Available in leather or fabric; with fabric covering control strap always in leather.
Chassis : lacquered in one of the JORI standard colours (see general info)
Choice seat height : 42 cm, 43,5 cm or 45 cm.
Frame : solid beech.
2D and 3D images for visualization are available on our website.
Seating furniture with removable covers (to be done by an industrial third party)