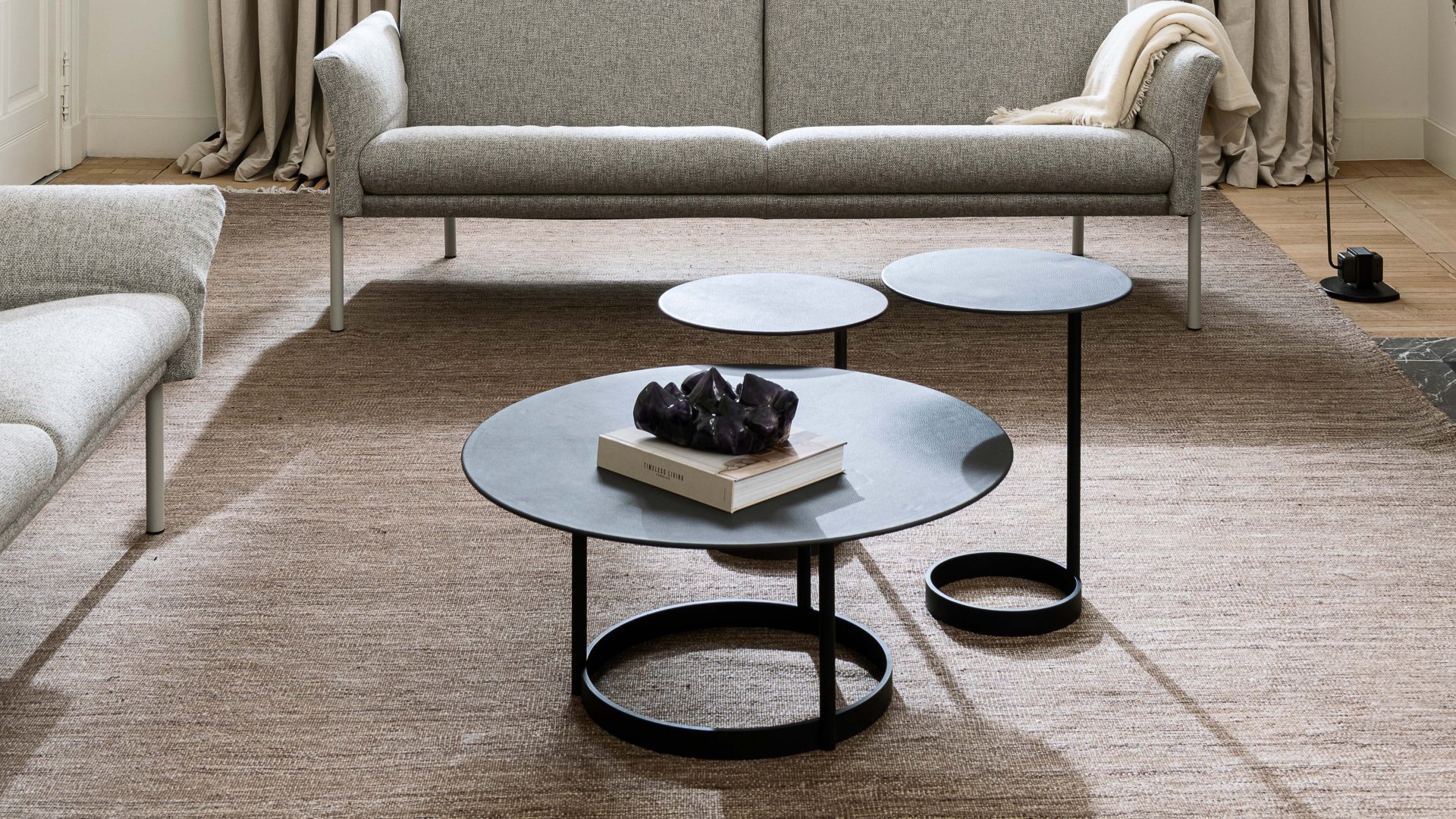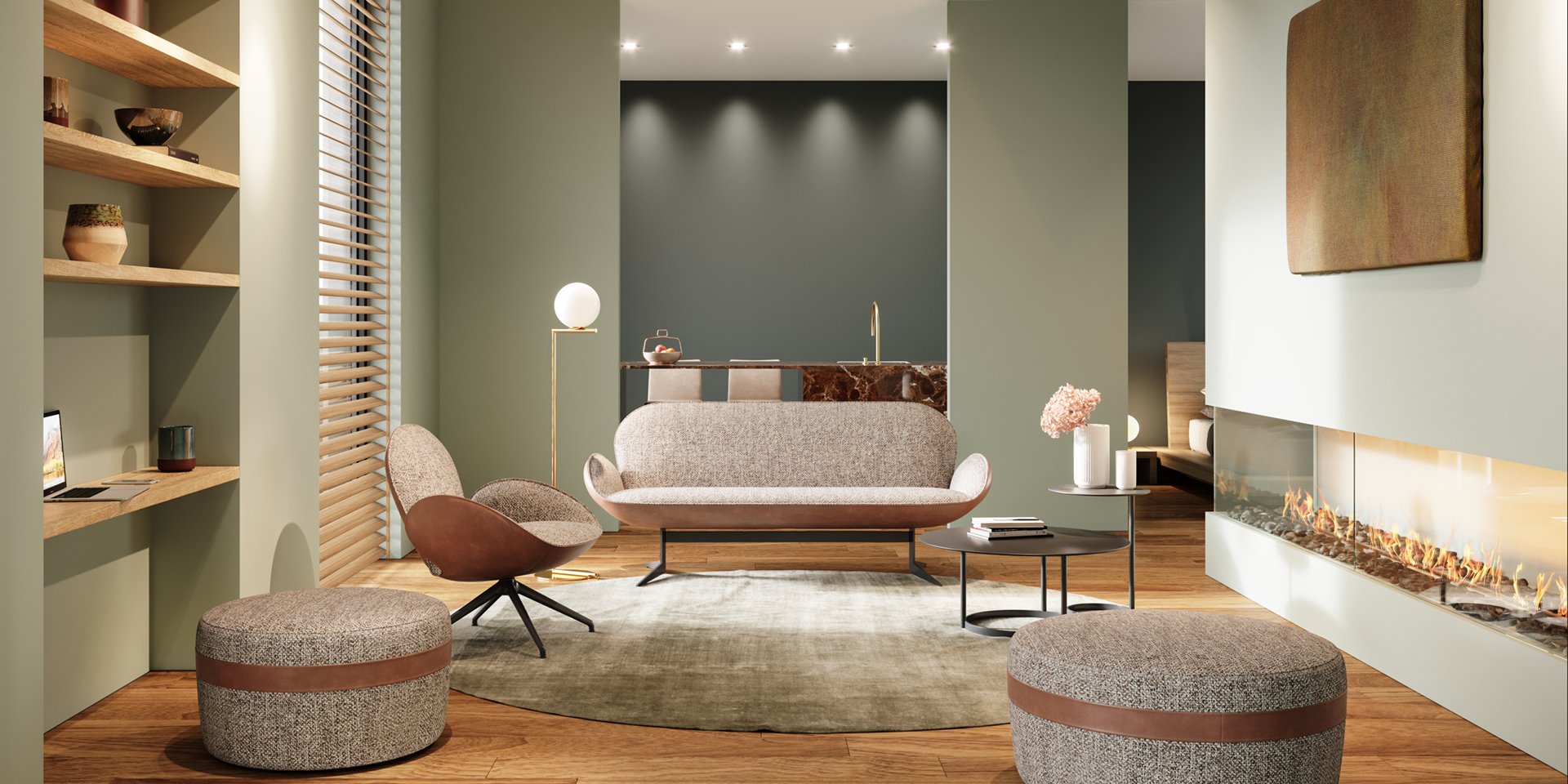 Back to top
Sposa
Marriage of functionality and timeless design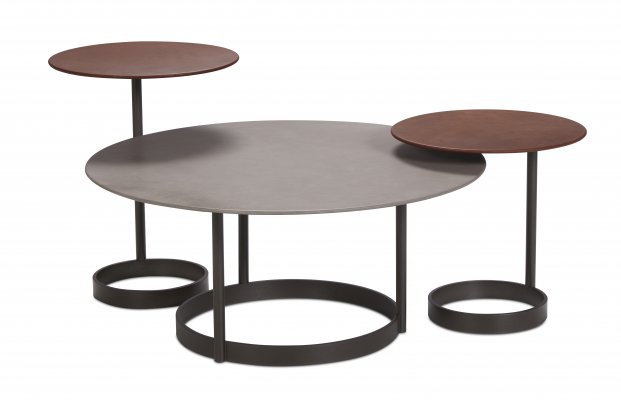 Sposa is Italian for bride and this series of eye-catching tables is just the kind of thing you'd love to say yes to. The ring at the bottom guarantees absolute stability of the table top. Still, the clinchers are the multifunctional and timeless design and the range of versions, heights and sizes. The leather table top, in the colour of your choice, adds a finishing touch that harmonises perfectly with your sofa.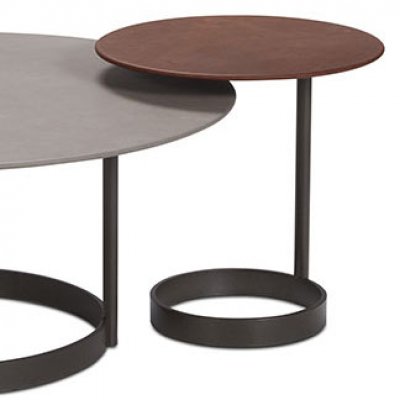 Leather table top adds finishing touch & harmonises perfectly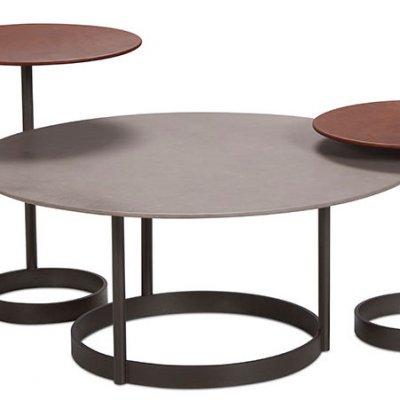 Multifunctional and timeless design
Cuno Frommherz
High-profile design
The Swiss designer Cuno Frommherz (1963) started his own design studio as a self-taught man in 1996 in Burgdorf.
Cuno Frommherz work revolves around a consideration of the aspects of space, aesthetics and perception of the individual. The consideration for 'spaces in between' play a vital part here. An important basis for his creative philosophy is derived from a statement once said by the Russian-American writer Joseph Brodsky : "I can only move my fingers because there are spaces between them". 
He gets his inspiration from travelling to Tibet, Nepal and Morocco, but also from unspoilt nature, offering him the grateful input to give his designs that extra soothing space dimension.
Cuno Frommherz stacked important design awards with several of his designs.
Table programme in 3 versions
Finish table top in leather (except Vegetalia)
Chassis : lacquered in one of the JORI standard colours (see general info)
Maximum allowed load : 20 kg
2D and 3D images for visualization are available on our website.