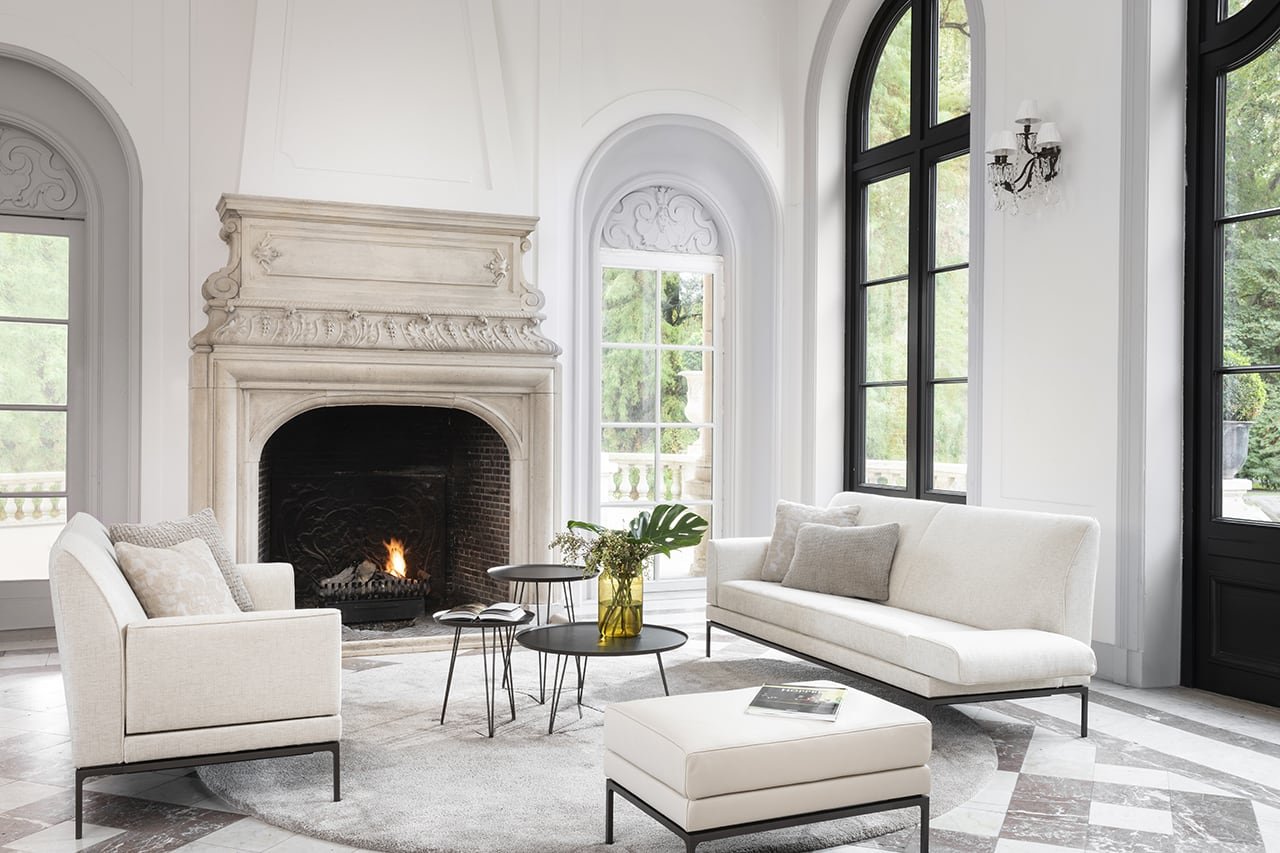 Back to top
Stellato
The perfect place to rest a glass or book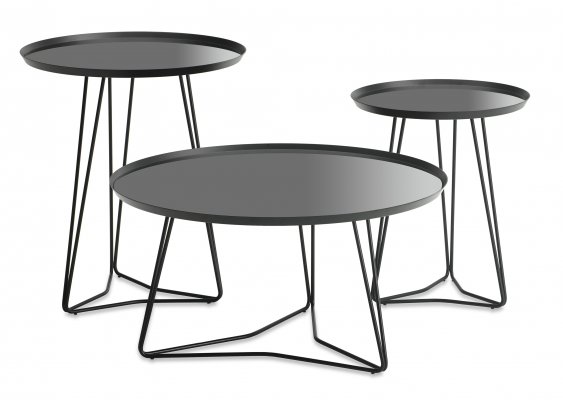 These popular tables have the kind of iconic look and lightness that mean you'll either love them or you'll love them! The simple, removable inlay in glass or leather is also very easy to clean.
The Italian designer duo POCCI+DONDOLI have what it takes: with exceptional talent they designed for JORI the trio of side tables STELLATO, beautiful to the eye and handily light in weight.
Executed in mat black or bronze lacquered and with an artistically elegant chassis, the STELLATO side table trio brings a playful eyecatcher into the interior. A dreamed-of resting place for a glass, a book or a tablet. The three heights make possible a handy utilisation in every sitting position or create an exciting interplay of lines. Moreover, the easily removable inlay in black glass or leather is designed to be especially maintenance-friendly.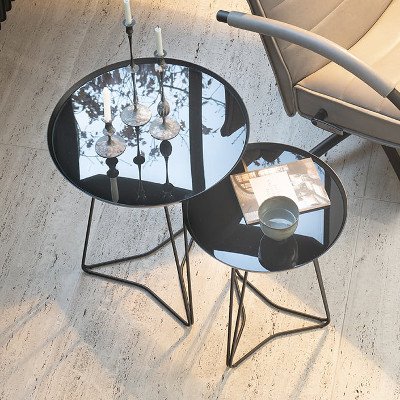 The removable inlay makes it so easy to clean
Pocci+Dondoli
Citizens of the world
For Pocci+Dondoli design has to express beauty, harmony and freedom, as it can not be bound by strict established rules or exist as privilege of a social or cultural elite. The research on materials and processes, conceived to achieve maximum results in quality / price terms, is one of the main activities of the studio: they privilege materials that, through sophisticated processes, acquire nobility and elegance, such as aluminum and plastic, and other noble and antique materials like leather and hide. 
Table program in 3 versions.
Removable tabletop for easy cleaning.
Finish table top in leather Vegetalia or black glass.
Chassis : lacquered in one of the JORI standard colours (see general info)
Maximum allowed load : 20 kg.
2D and 3D images for visualization are available on our website.