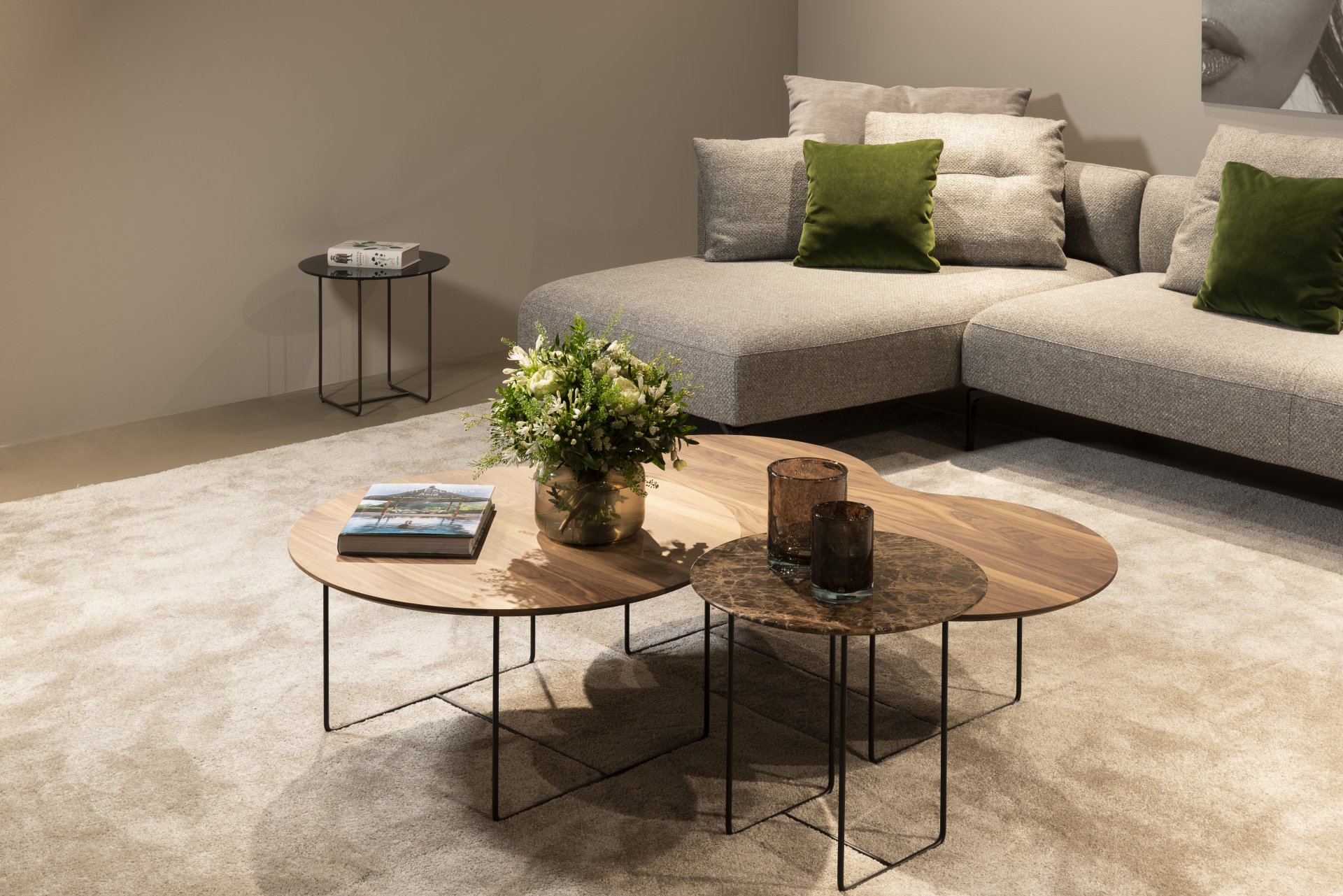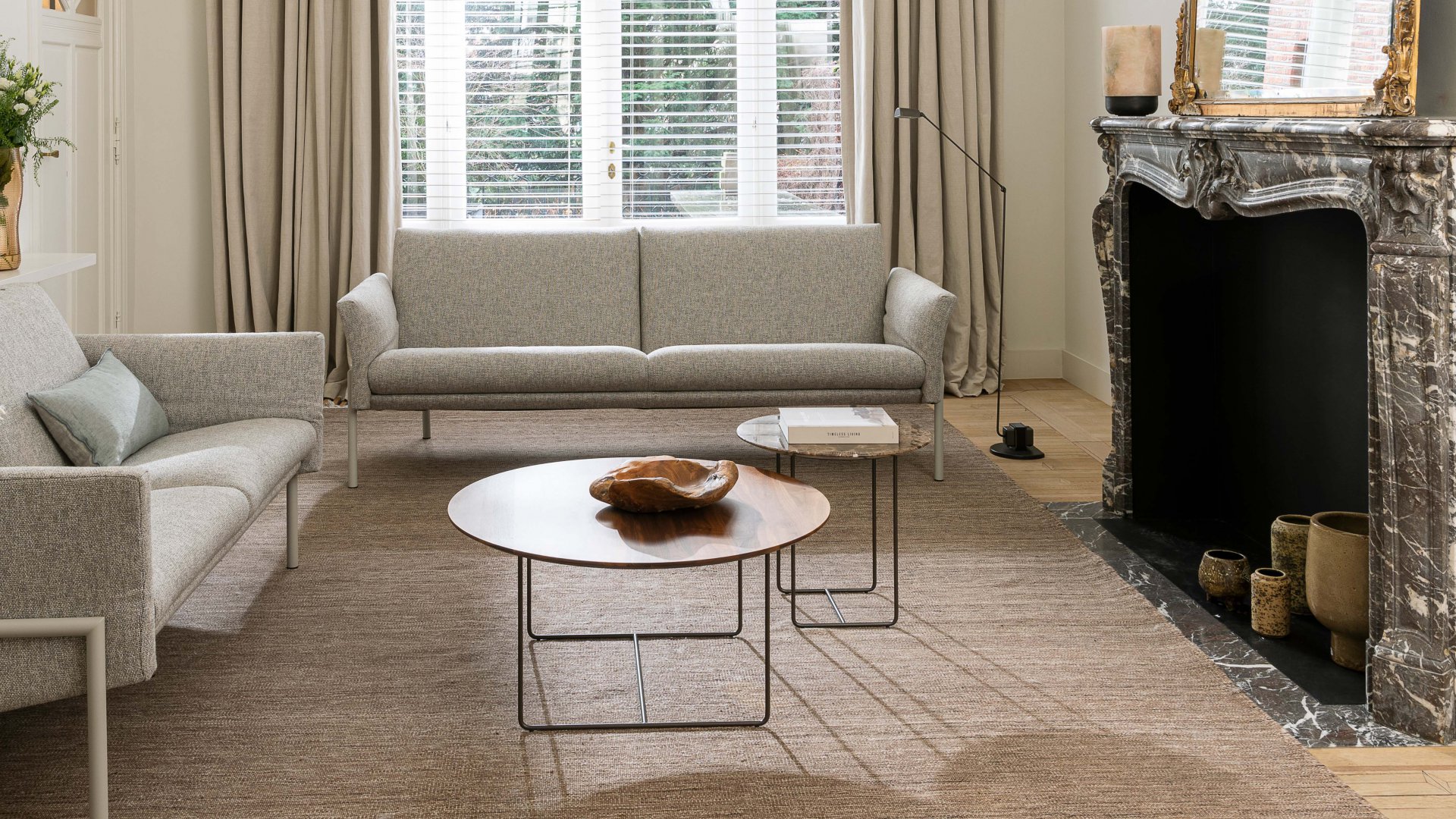 Back to top
Laura
Creative combinations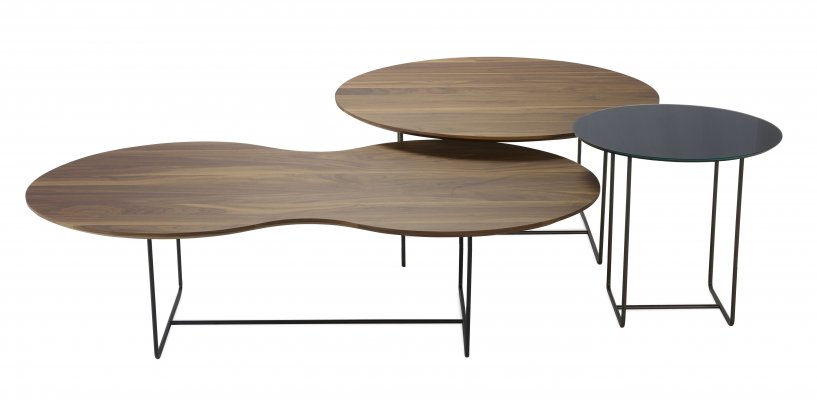 Laura tables cross the is of your interior. Because these clever combi-tables are the trendy alternative to having one big coffee table. Their curves, rounds, ovals or octagons inspire you to create endless combinations. They come in solid wood (walnut or white oak), marble or glass. Eye-catchers for connoisseurs.
Designer Cuno Frommherz is developing for JORI a varied set of tables that stand out for their smoothly curved lines and the rich material choice which make infinite combinations possible.
A beautiful seating piece only comes fully into its own when all matching accessories perfectly accompany the design as well.
That was the challenge and also the starting point for designer Cuno Frommherz to create a set of tables which, through their elegant flexible lines, gracefully support the forms of the JORI seating furniture offer.
And the result is well worth the effort. The varied LAURA table set offers a choice from no fewer than three flowing forms: round, oval or octagonal. But also the proposed material choice for the table top - in solid wood, marble or glass - allows for a range of combination possibilities.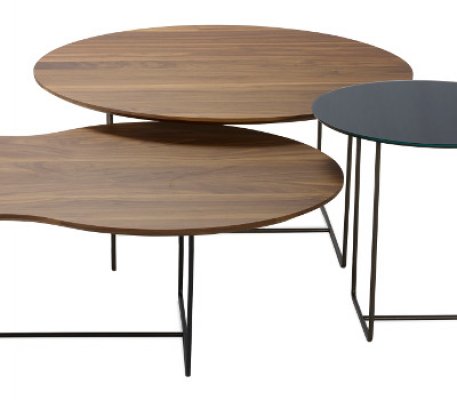 Range of different heights and shapes inspire you to create a dynamic arrangement
Cuno Frommherz
High-profile design
The Swiss designer Cuno Frommherz (1963) started his own design studio as a self-taught man in 1996 in Burgdorf.
Cuno Frommherz work revolves around a consideration of the aspects of space, aesthetics and perception of the individual. The consideration for 'spaces in between' play a vital part here. An important basis for his creative philosophy is derived from a statement once said by the Russian-American writer Joseph Brodsky : "I can only move my fingers because there are spaces between them". 
He gets his inspiration from travelling to Tibet, Nepal and Morocco, but also from unspoilt nature, offering him the grateful input to give his designs that extra soothing space dimension.
Cuno Frommherz stacked important design awards with several of his designs.
Table round, eight-shaped or oval.
Choice tabletop : solid walnut (all tables), burned oak (table round 50, eight-shaped and oval), Emperador marble polished (table round 50), glas black RAL 9005 (table round 50) or solid oak white (table round 85 and 105).
Leg: lacquered in one of the JORI standard colours (see general info)
Maximum allowed load : 10 kg on rond table, 20 kg on all other tables.
2D and 3D images for visualization are available on our website.