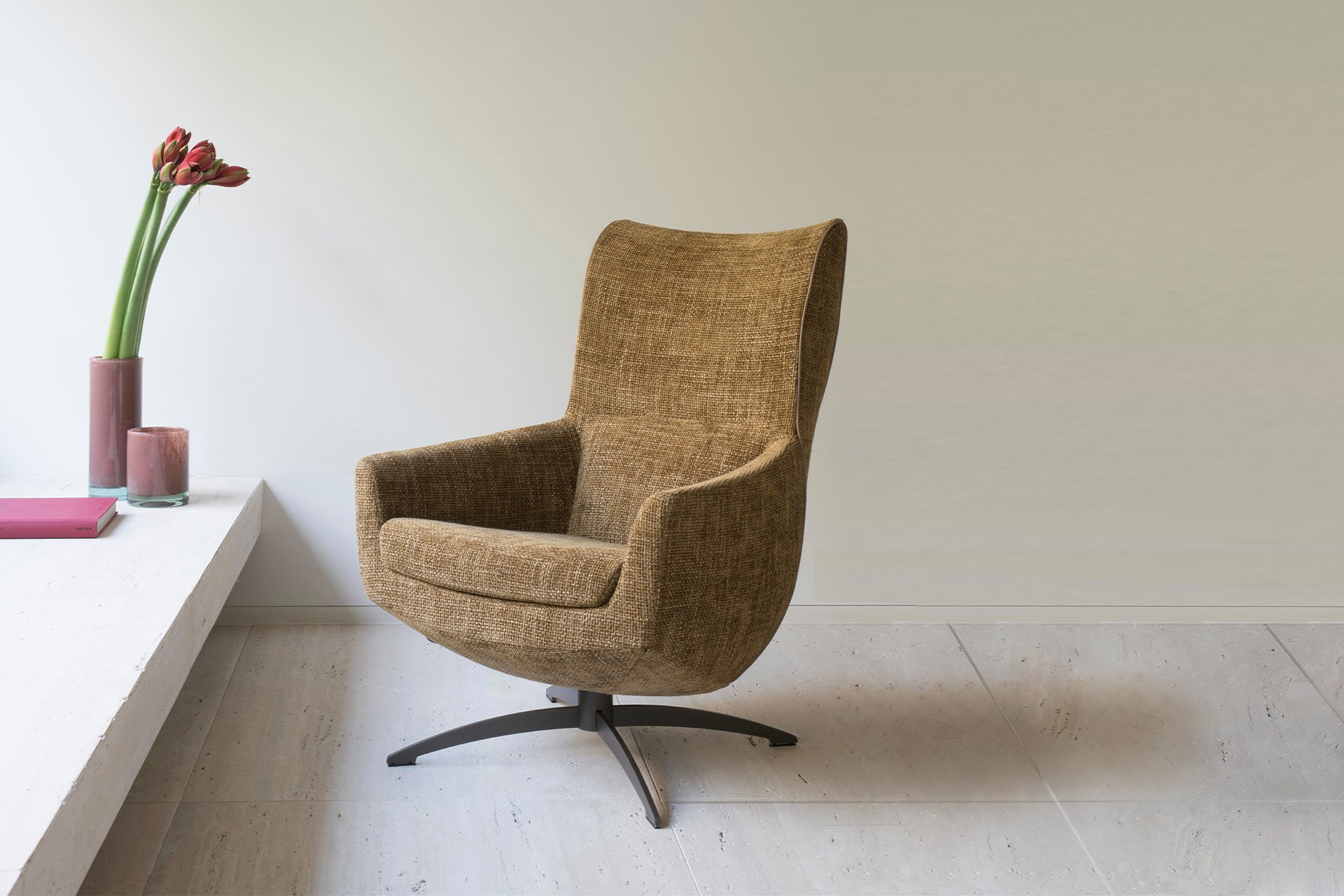 Back to top
Griffon armchair
The art of relaxation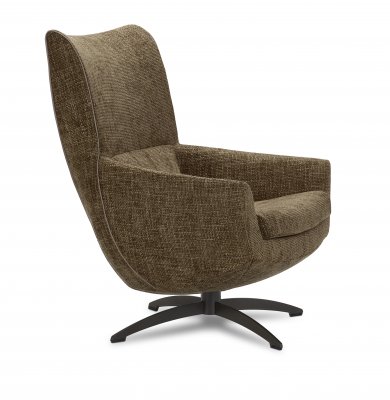 The armchair that lifts this type of chair to an art form. Affordable and compact eye-catcher that beckons every visitor. Once youre nestled in it, theres no escaping!
The GRIFFON design armchair is an elegant and surprisingly compact armchair in a rounded tub form. The ingenious design is supported by the welted seams that run in a virtuoso looping around the outer shell and through the back of the model.
Thanks to its compact design and smoothly swivelling foot, the GRIFFON armchair is the perfect model for watching your favourite programme, surfing on your tablet or doing a bit of reading in a comfortable and extremely flexible sitting position. The optional footstool and head cushion ensure extra comfort during these active moments.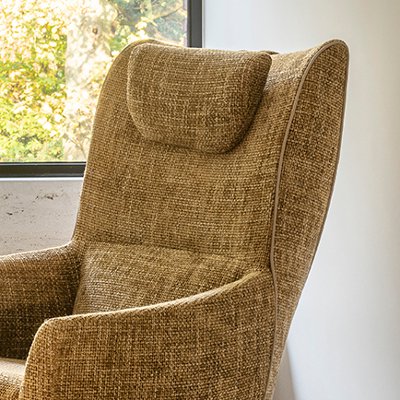 Refined finish with piped seams
Hugo de Ruiter
Design with an eye for quality.
" I consider upholstered furniture to be like a third skin ". Hugo de Ruiter (1959) is constantly searching for meaningful developments in his concepts. He frequently finds non-conformist solutions which contain distinctive functional features and a surprising design. He is inspired by nature, art, architecture and technology, but mostly, he is inspired by life itself. With more than 10 years experience in his design studio, and more than 20 years of experience as a designer he builds bridges towards new innovative and sustainable solutions.
Armchair optionally available with footstool and headcushion tear-shaped rounded.
Available in leather or fabric.
Choice : piping in same colour for uni leather covering ; contrasting leather piping in 6 default colours for fabric and leather covering.
Leg armchair : 4-star arched swivelbase lacquered in one of the JORI standard colours (see general info)
Leg footstool : 4-star arched base fixed, lacquered in one of the JORI standard colours (see general info)
Frame : solid beech
Teflon glides for stone floors, carpets and wooden floors.
Seating furniture with removable covers (to be done by an industrial third party)
2D and 3D images for visualization are available on our website.