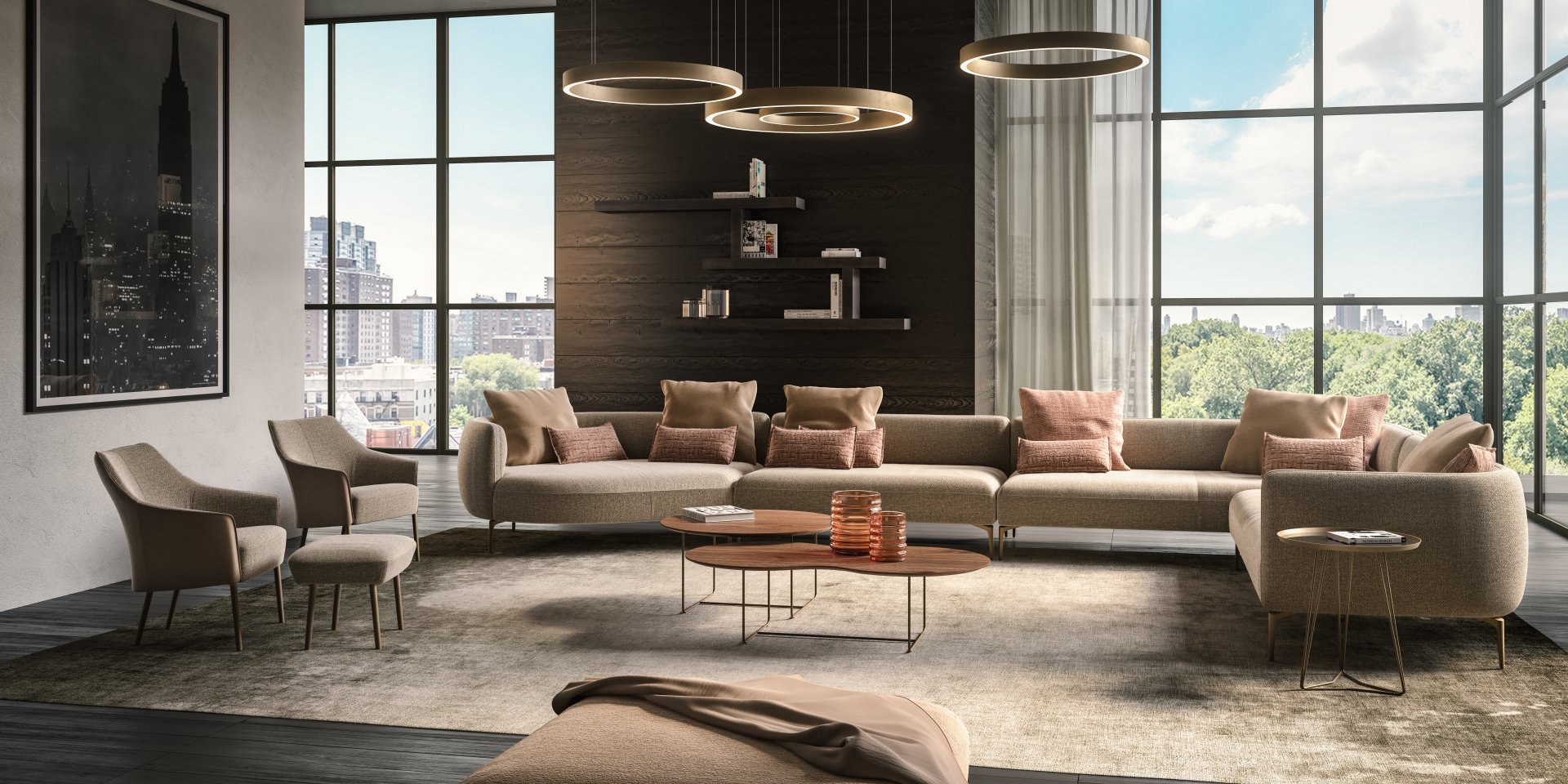 Back to top
Sophia Landscape
The leading lady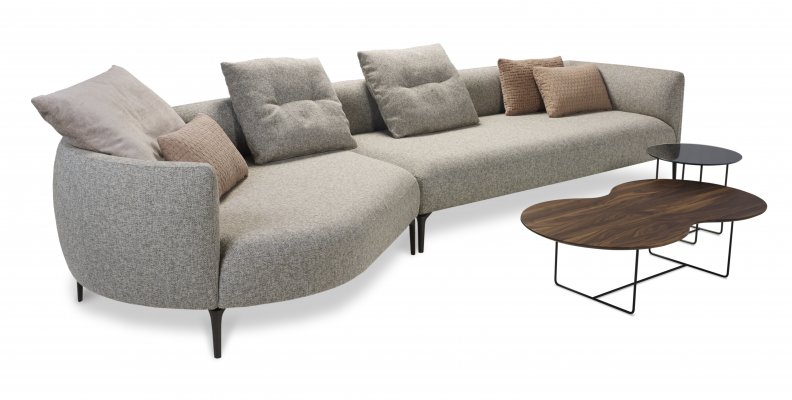 With its pronounced curves, Sophia is like a refuge in the living room. It radiates the perfect amount of feminine elegance. A sofa with curves, but never lacking in curative comfort. Because the care it takes of your body never fails. There are also back cushions in various sizes that are available in a wide range of coverings. So there is always a Sophia that exactly matches your taste
The new sofa SOPHIA Landscape has earned its name. At first sight the new sitting piece seduces with its soft and elegant contours, which are supported by fine corner feet. SOPHIA Landscape has the sensual look of an elegant lady on high heels.
Entirely in line with the trend of rounded organic forms, Cuno Frommherz presents his feminine interpretation of the modern classic. Classy, luxurious and comfortable, the subtle design of the SOPHIA Landscape follows the gentle contours of a mountain landscape in the moonlight, the ´Heimat ´ of Frommherz.
SOPHIA Landscape adds a strikingly sensual variant to the JORI sofa collection. Faithful to the JORI comfort standards, the ergonomic sitting experience and the functionality of this new lady have been refined to the point of perfection.
Especially attractive is the dimensional programme of SOPHIA Landscape, which makes different (corner) setups possible. Furthermore, one can chose from two cushion sizes, a back support for extra comfort and a series of organic fantasy elements that give it a unique touch. A harmonious assortment of coffee tables LAURA completes the SOPHIA Landscape programme.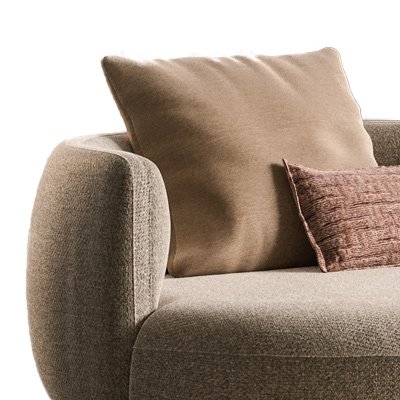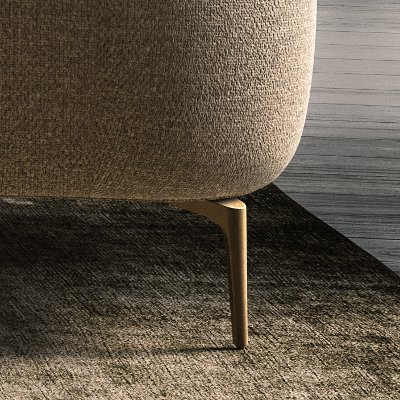 Elegant frame available in 6 different lacquers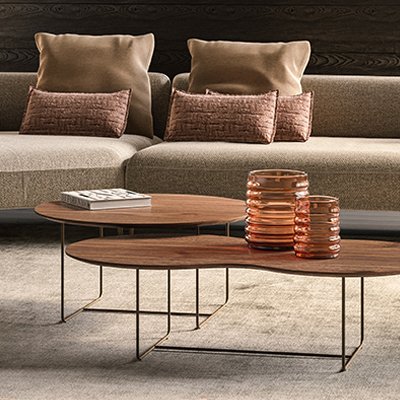 Combines perfectly with the match Laura coffee table
Cuno Frommherz
High-profile design
The Swiss designer Cuno Frommherz (1963) started his own design studio as a self-taught man in 1996 in Burgdorf.
Cuno Frommherz work revolves around a consideration of the aspects of space, aesthetics and perception of the individual. The consideration for 'spaces in between' play a vital part here. An important basis for his creative philosophy is derived from a statement once said by the Russian-American writer Joseph Brodsky : "I can only move my fingers because there are spaces between them". 
He gets his inspiration from travelling to Tibet, Nepal and Morocco, but also from unspoilt nature, offering him the grateful input to give his designs that extra soothing space dimension.
Cuno Frommherz stacked important design awards with several of his designs.
Sofa with optional corresponding loose back cushion.
2 possible back cushion widths 65x60, 85x70.
Available in fabric or microfibre.
Choice : different coverings possible for sofa, backrest and back cushions.
Choice corner leg : laquered black or laquered bronze. Optional other fine textured JORI standard lacquers.
Choice seat height : 45 cm of 46,5 cm.
Option : elevated covered backrest.
All elements are freestanding with optional connecting piece.
Frame : solid beech.
2D and 3D images for visualization are available on our website.
Seating furniture with removable covers (to be done by an industrial third party).