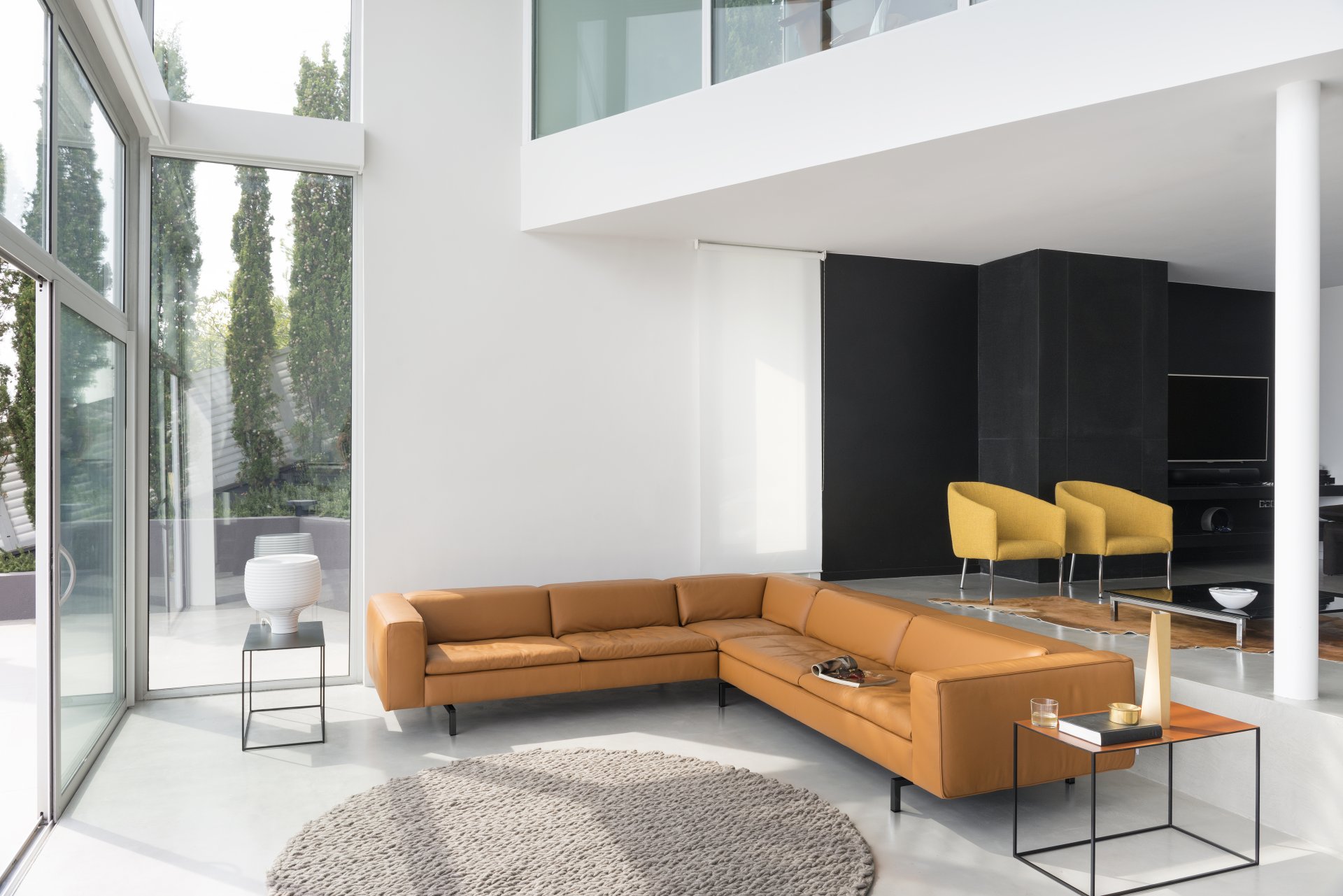 Back to top
Shiva JR-3990
Comfort zone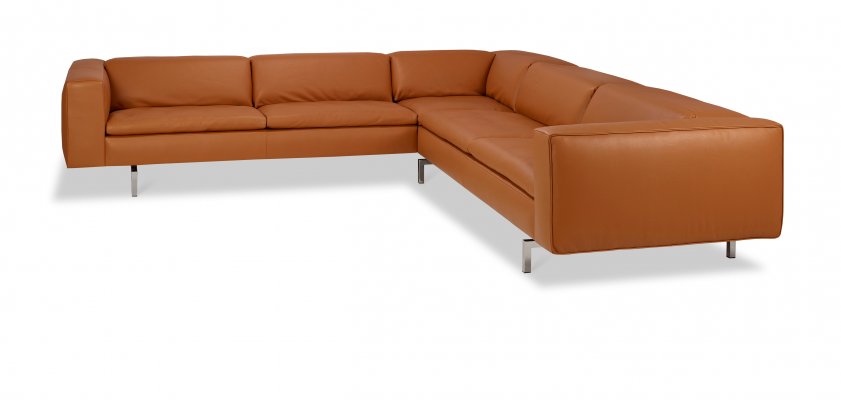 Sleek, horizontal designs that fits discreetly into any space. Sofa with loose lumbar cushions and a folding backrest for super-receptive seating comfort. With so many elements to choose from, you can put together your very own personalised combination to create a masterpiece for your interior. Modern design, big on comfort.
Depending on your mood, you can watch your favorite opera or immerse yourself in the latest novel; you couldn't feel cozier than in the soft leather cushions of the super comfortable Shiva JR-3990.
The seemingly casually draped and exclusive leather upholstery covers and supports you, no matter how you are nesting in this sofa.
This is how the Shiva JR-3990 reaches summits in terms of seating pleasure.
You will recognize some elements of the Shiva range: the bridge foot of the JR-3960, so that it looks as if the sofa was floating, the seating cushions and the very handy fold-out headrests offering you extra comfort for back and head in no time.
The Shiva JR-3990 represents the best of the existing program, combined with a cozy look. Coziness meets design or rather: The Shiva for the rabid romantic and design lover!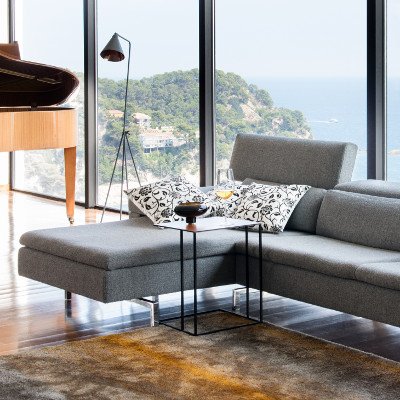 Folding backrest, loose lumbar cushions and broad armrests for phenomenal seating comfort
Jean-Pierre Audebert
A fast career in French design
It was in 1967 that Juan Jorion met Jean Pierre Audebert in Paris at the salon of the famous 'Société des Artistes Décorateurs', an organisation which groups the crème de la crème of French designers. Audebert presented a furniture collection for young children and also a range of office chairs. A close collaboration was born which contributed to the success story of JORI.
Jean-Pierre Audebert graduated from the Ecole Boulle, where he was also a professor at the beginning of his career. As an architect, he earned his stripes with interior projects for financial institutions, public buildings and schools. He also carried out several projects for the French High-Speed Train or TGV.
Sofa with fold-out head rest and armrest large (height 64 cm).
Available in leather, fabric or microfibre.
Choice bridge leg : chrome high-gloss, chrome mat or black laquered. Optional other fine textured JORI standard lacquers.
Choice footstool : also available with castors Ø 12 cm with brake, with the exception of the footstool 48x96.
Choice seat height : 40 cm, 41,5 cm or 43 cm. Exception footstool on castors seat height 40 cm.
Choice top footstool when leather : 48x96 in 1 or 3 surfaces. Footstool 96x96 in 3 or 7 surfaces.
The corner- and build on elements are not available freestanding (see configurator).
2D and 3D images for visualization are available on our website.
Frame : solid beech.
Seating furniture with removable covers (to be done by an industrial third party)