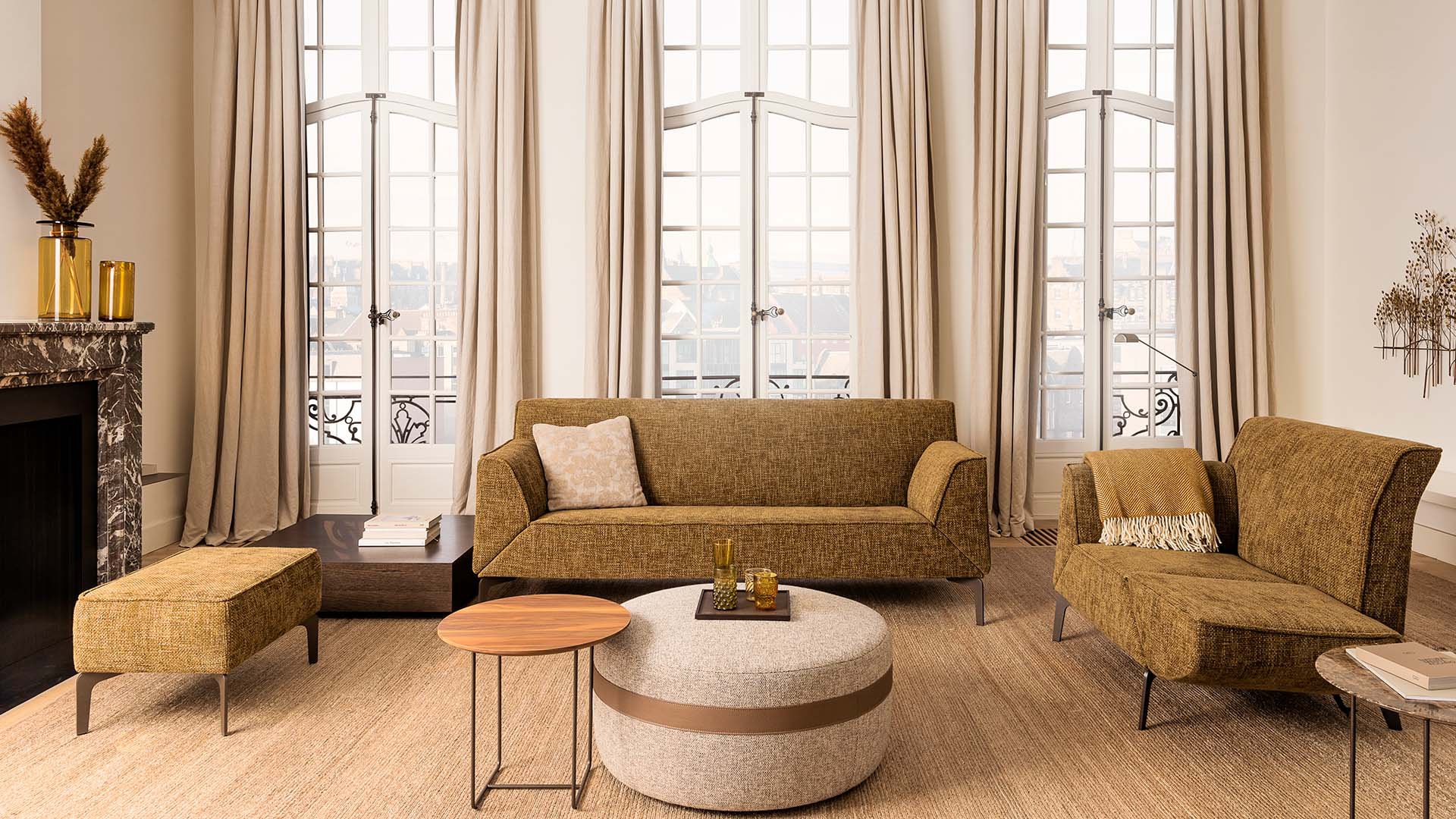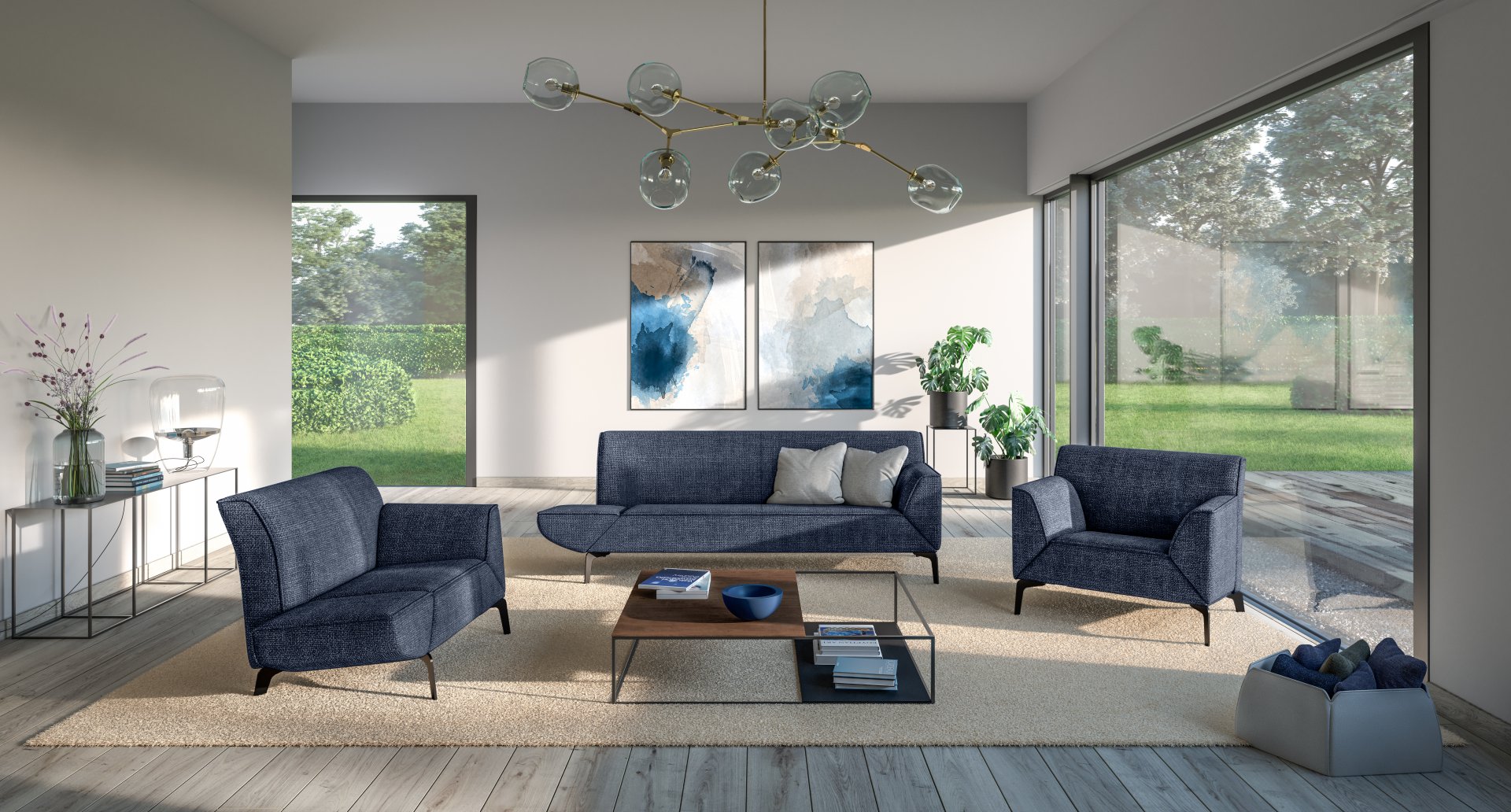 Back to top
Pacific Pure
Surfing on a wave of comfort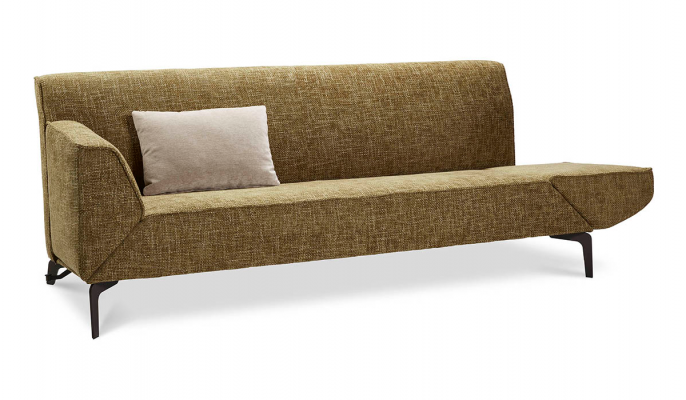 Pacific is a true JORI classic and the re-design has all the makings of a worthy successor. The comfortable, subtly sloping seating line has been retained. The same goes for the iconic foldable armrests that transform the sofa into a reclining chair or a two- of four-seater in the blink of an eye. New are the slender legs, the striking piping finish around the silhouette and a slightly rounder shape that refers even more clearly to the undulating waves of the ocean for which the original design was named.
Pacific is a sofa that comes in two basic versions, offering copious space for up to six people. The Pacific's adjustable armrests mean you can make things cosy for one or two, or spacious enough to sit a half-dozen. All with a slight of hand.
One simple adjustment transforms the basic 93-cm-wide model from a cosy one-person chair into a chaise longue with one armrest up and one down. Ideal when you want to put your feet up to watch TV, read through a report or take a coffee timeout. Pull the second armrest down to turn the Pacific into a generous sofa with room for three or four people.
The sofa can even be transformed once again to offer room for two more. So the gregarious host will never be faced with a crisis when more guests call. With Pacific there's room for everyone.
Pacific brings maximum comfort to the fore. Like every other JORI product, Pacific is made of high-quality silky leather, available in a wide palette of colours, and tailored to the customer's wishes and preferences. The frame of the Pacific comes in polished aluminium.
The Pacific comes with an optional second height-adjustable headrest with three settings that can be angled backwards or forwards for even greater comfort.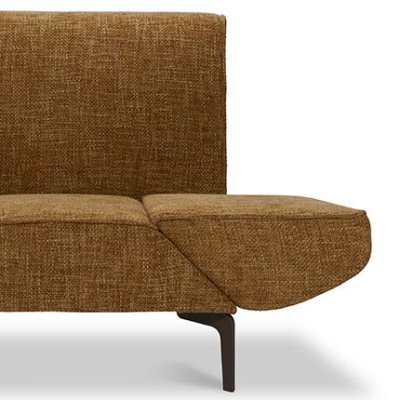 Tilting armrests for extra seating room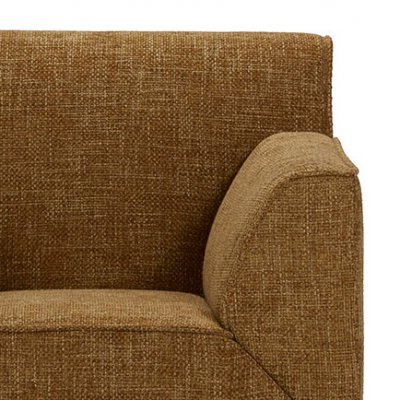 Striking piping finish around the silhouette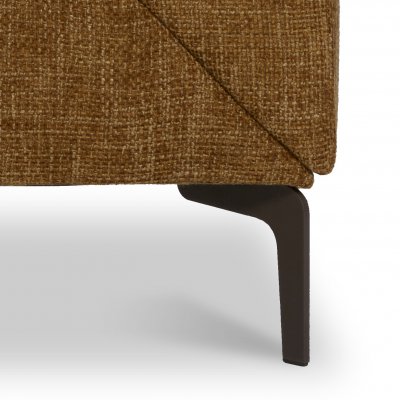 Sofa with swivelling armrests for extra seat.
Available in leather or fabric
Chassis : corner leg lacquered in one of the JORI standard colours (see general info)
Choice seat height sofa : 43 cm or 44,5 cm. Seath height footstool : 43 cm
Frame : solid beech.
2D and 3D images for visualization are available on our website.
Seating furniture with removable covers (to be done by an industrial third party)