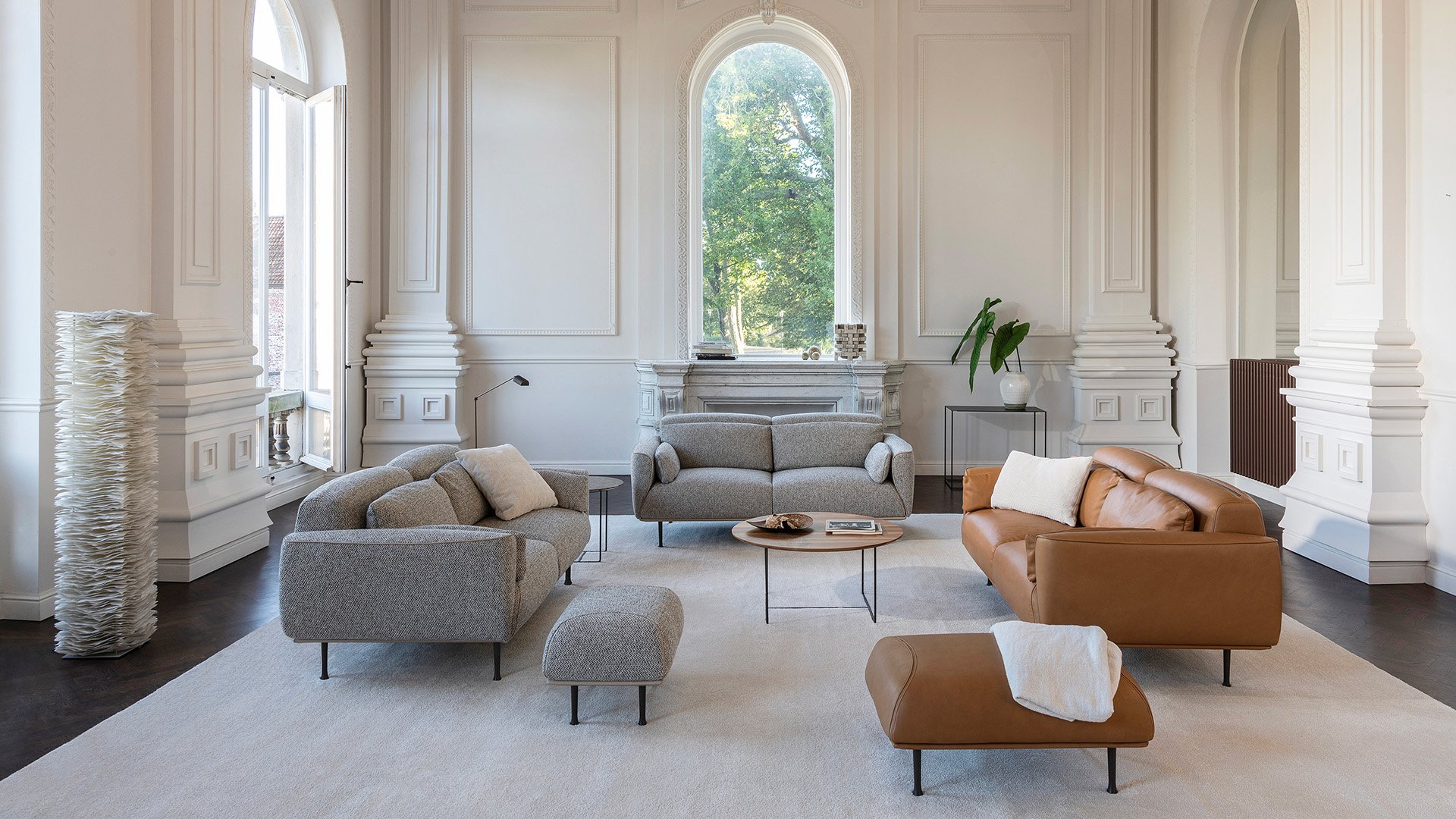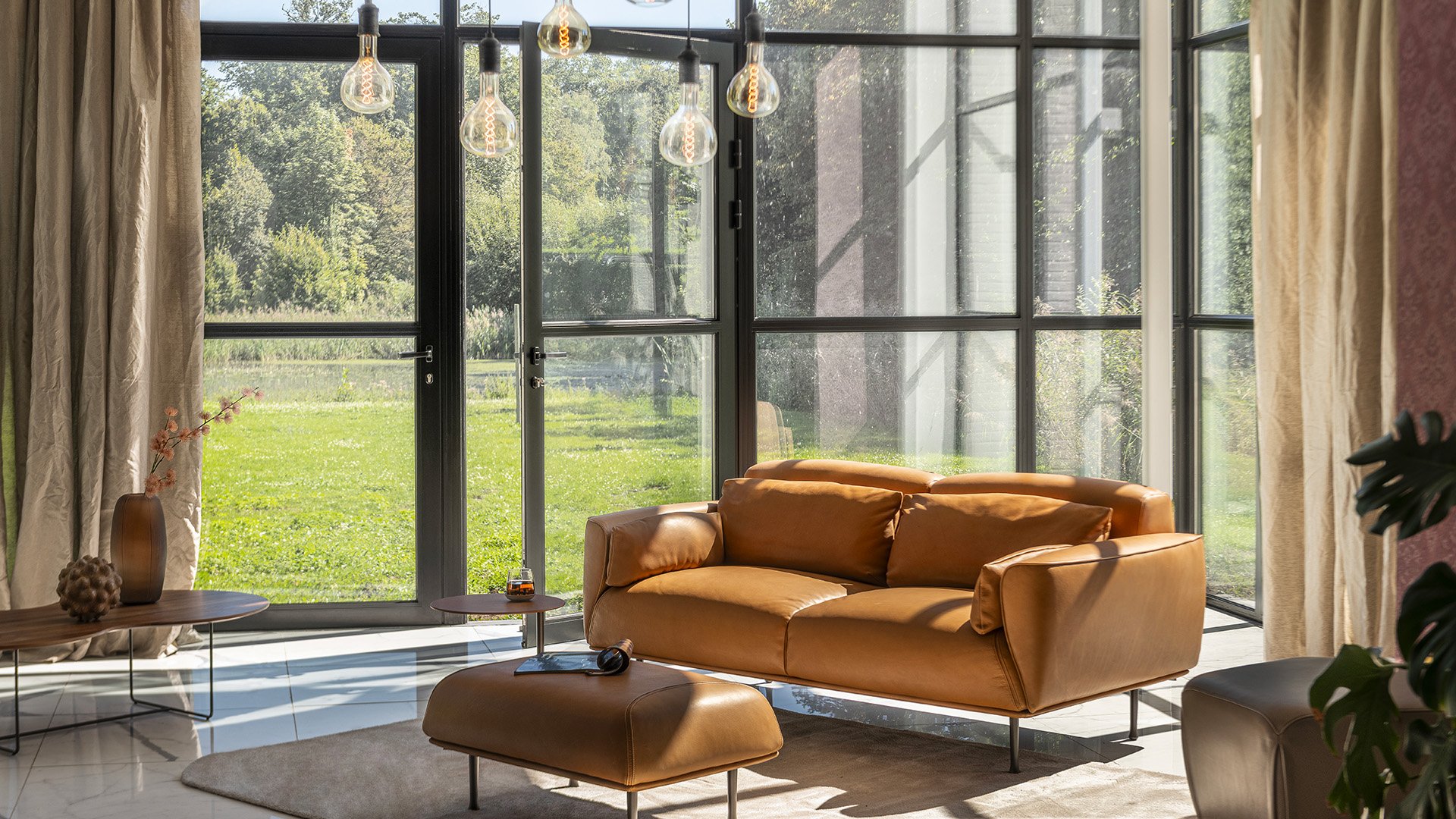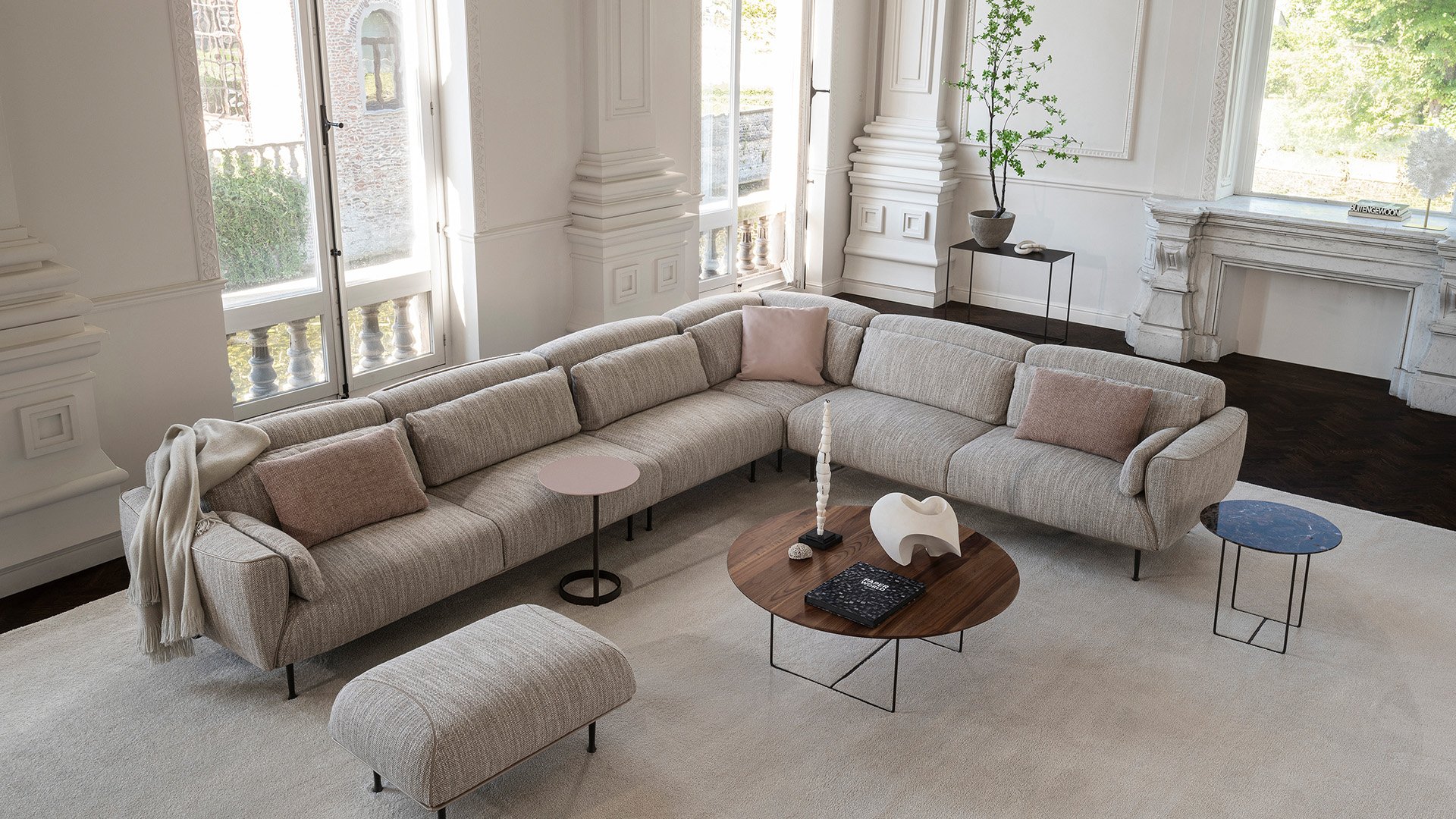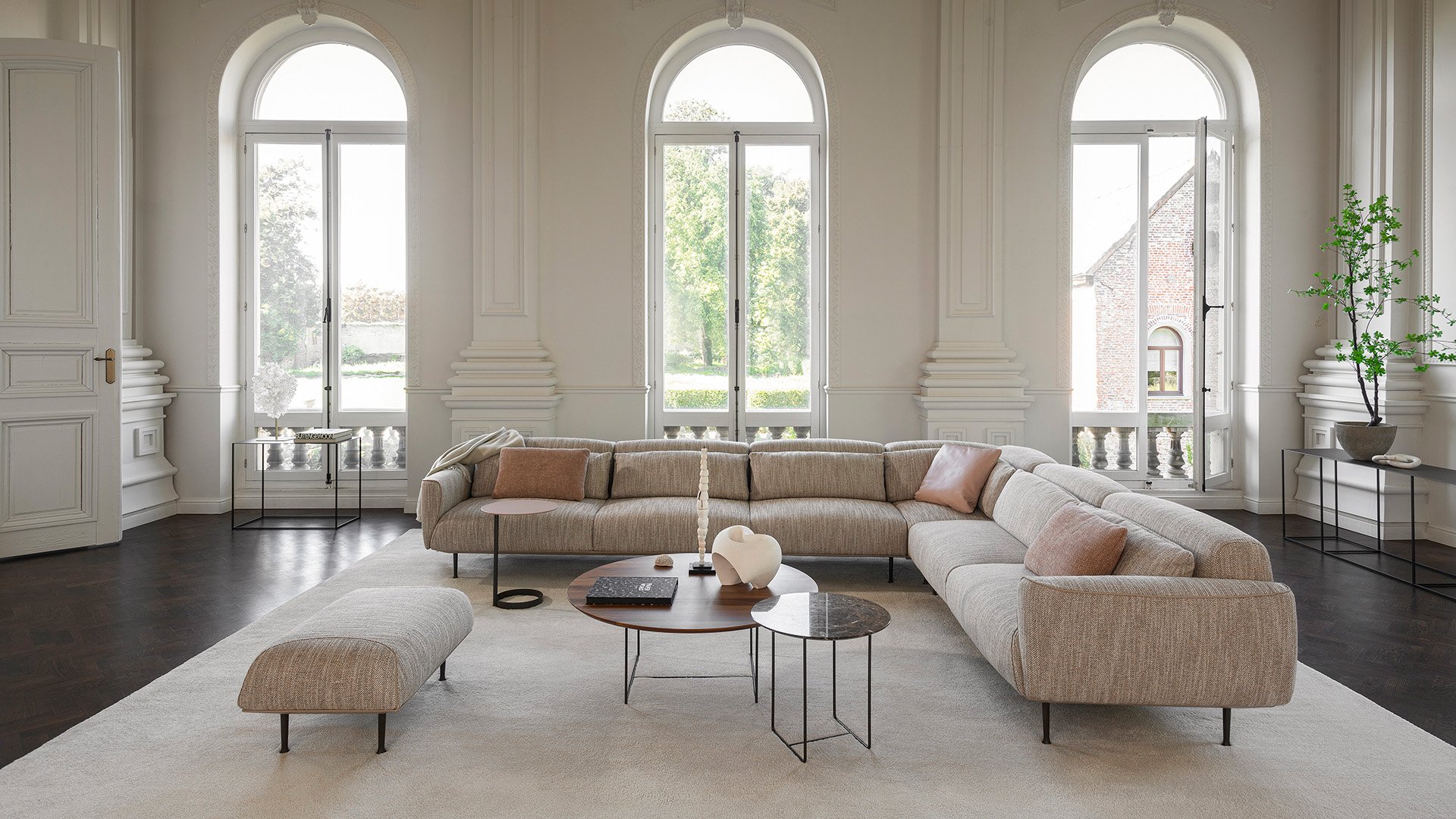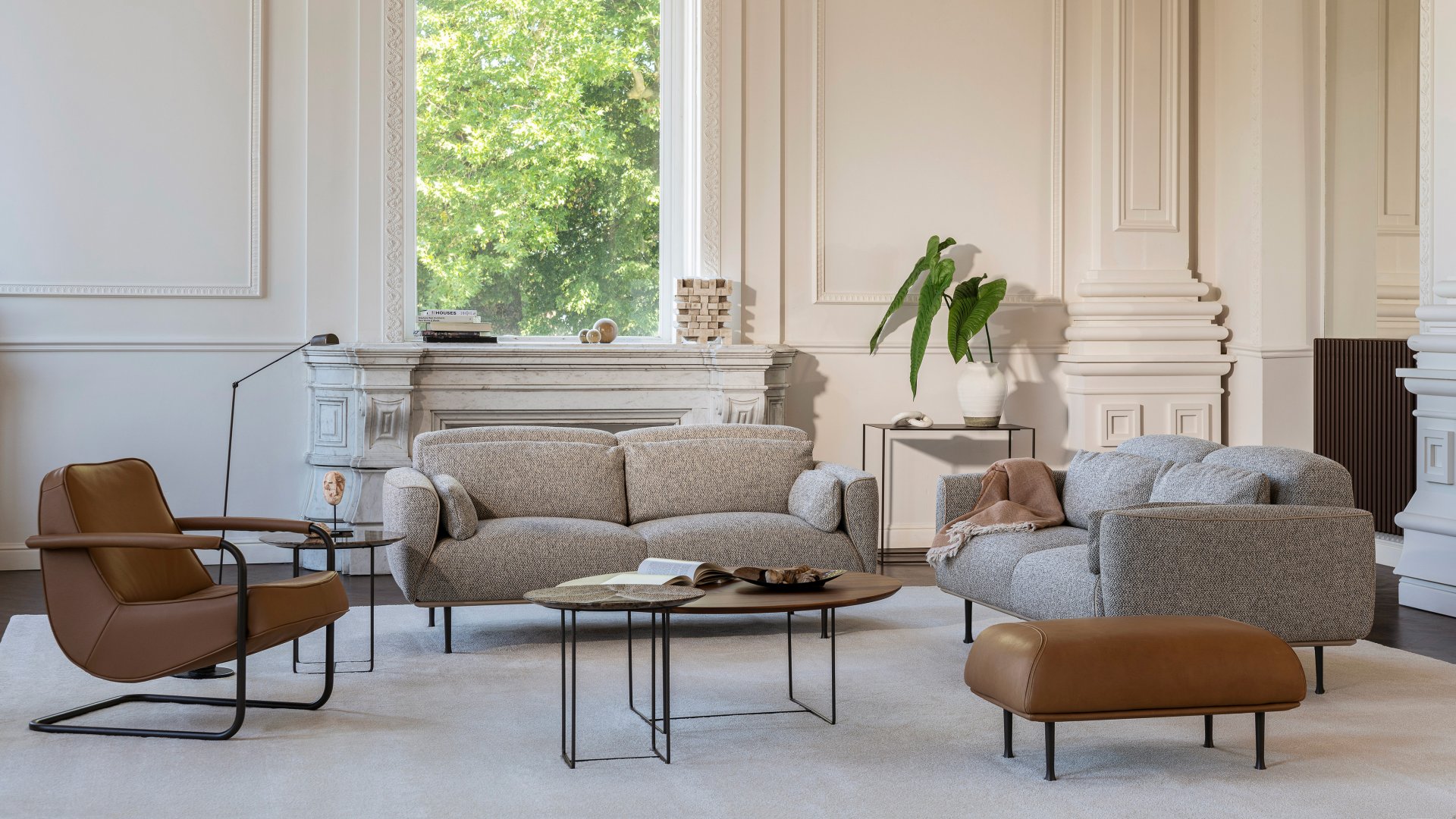 Back to top
Eden
Contemporary sophistication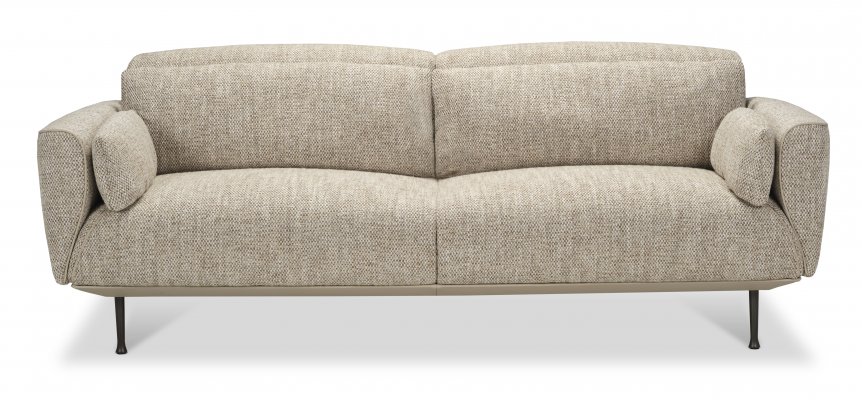 Relaxing becomes pure re-energising with the Eden sofa. With just a click, the integrated head rest frame slides out, ready to provide unprecedented comfort. Luxury and sophistication are as one when you experience the Eden. With its balanced, horizontal design, it welcomes you to an unforgettable experience time and again. Elegant and adaptable to all your wishes, that is pure Eden.
Sven Hansen
Sven Hansen lives and works in Berlin, where he also earned his degree in industrial design. He designs premium, manual crafted upholstery furniture but also highly industrial produced products. His way of designing reflects this dualism between craft and technology, as he combines up to date computer technology with hand crafted clay models. Especially for furniture with mechanical functions, that enable dynamic seating, it is just perfect to combine these two worlds. The result is seating furniture with a sustainable, stand alone elegance beyond fashionable moods, and is flexible for all situations of life.
Option : extendable head rest brace per back cushion, on which the armrest/head cushion can be placed
Availalbe in leather or fabric.
Piping for fabric covering : piping in same fabric covering or contrasting leather piping in 8 default colours (see general info) . Piping for leather covering : piping only in same leather covering.
Round foot lacquered in one of the JORI standard colours (see general info)
Choice seat height : 44 cm or 45,50 cm
Seating furniture with removable covers (to be done by an industrial third party)
2D and 3D images for visualization are available on our website.