The ultimate in dynamic seating comfort is achieved a.o. through the integration of adjustable elements in your couch such as tilting armrests, extendable backrest or adjustable headrests. The comfort level can be further adjusted to your height. The seating height can be raised by 1.5 or 3 cm to optimise the seating comfort for taller or less mobile people. We also offer a broad range of options designed to meet your ergonomic or aesthetic seating needs even better. 
For the ultimate in individual seating comfort you can fully personalise your reclining chair into the epitome of relaxation, your personal source of physical relaxation and well-being.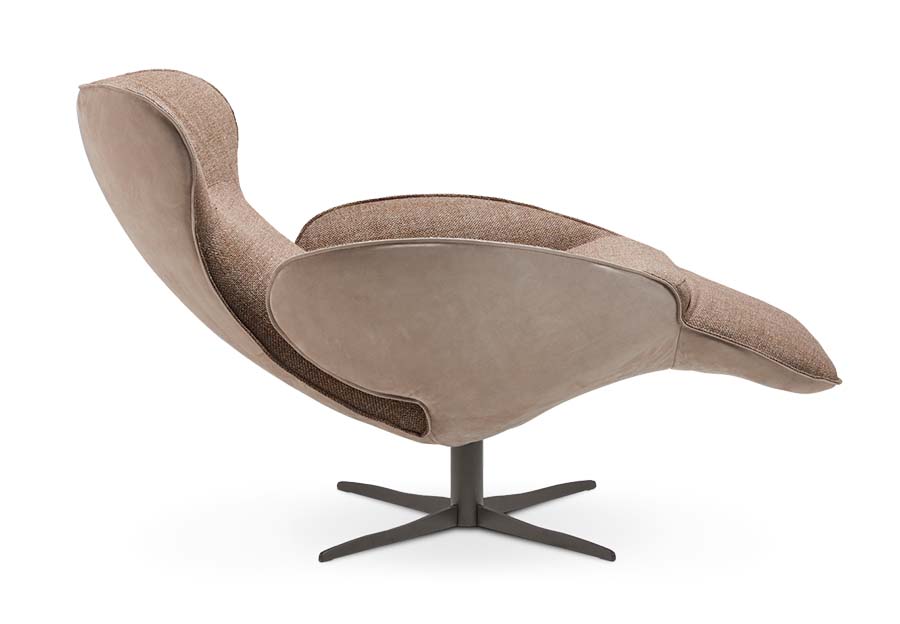 Take personalisation to the next level and opt for a multi-move reclining chair. This recliner lets you adjust the back and the footstool separately so you can find that perfect position if you want to read, watch TV or simply relax. The multi-move reclining chair offers an endless variety in settings to create the ultimate seating comfort for every activity and in every situation. Conversely, the mono-move version allows continuous adjustment of the back and footstool in a single movement. Just have a seat, unlock the handle and lean back briefly. Easy as apple pie.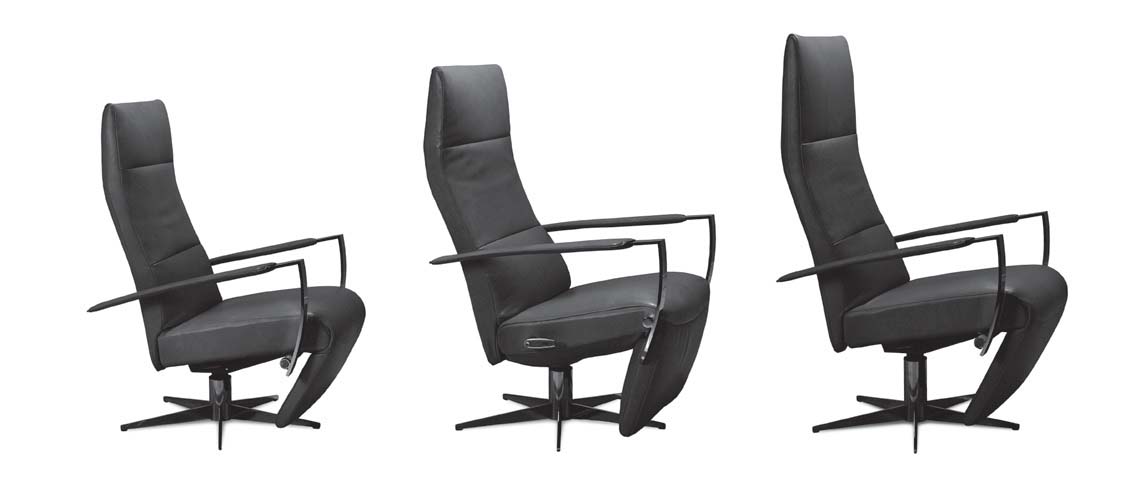 You can also tune the dimensions of the recliner to the length of your body. JORI offers 3 personalised versions: Mini, Medi & Maxi. Mini is extremely well suited to anyone under the height of 1.65 m (5' 6"). Medi provides the best comfort for people between 1.65 m and 1.85 m (5' 6" and 6' 1"). Any taller and the Maxi should be your preference.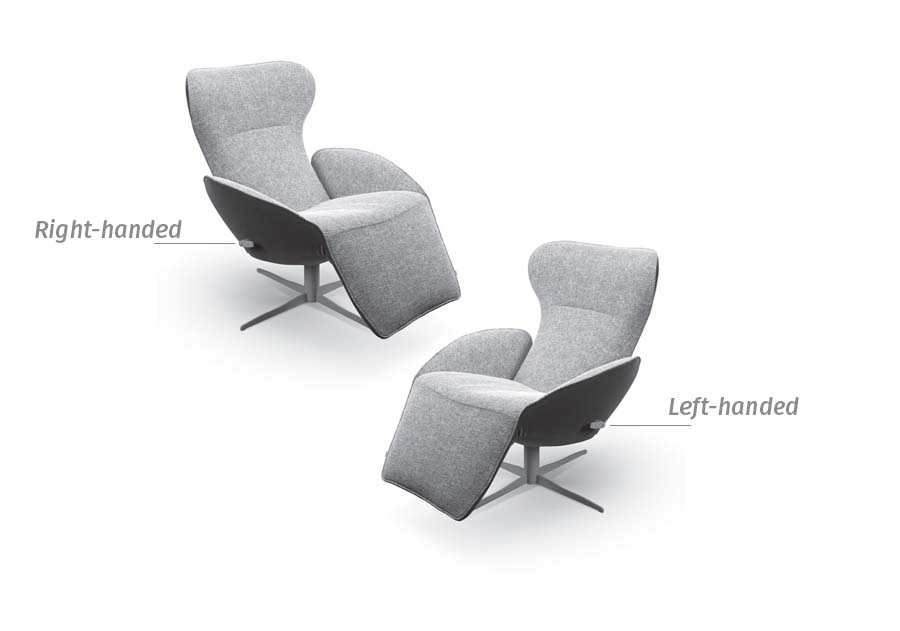 At JORI we like to know if you're left-handed or right-handed. That way we can fit the lever on the correct side of your recliner. Because individual comfort is something we take literally. Down to the tiniest detail.