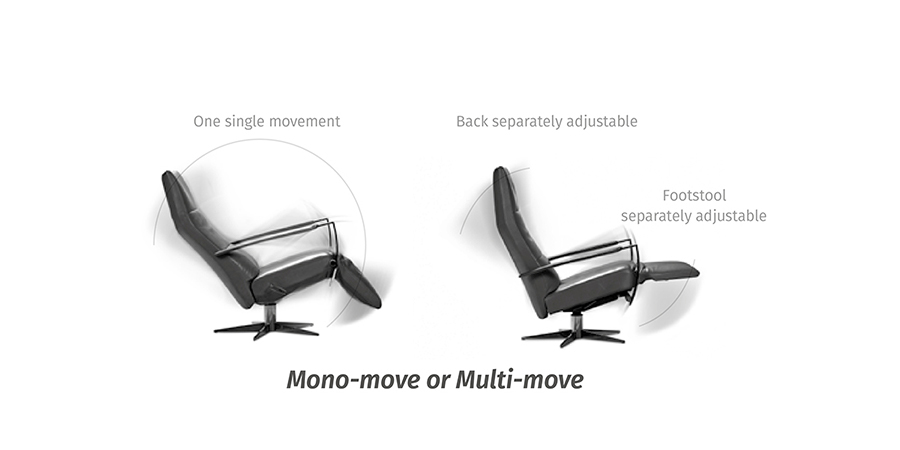 With a JORI recliner, you can choose between a mono-move or a multi-move mechanism (with most models, both versions are available).
The mono-move is the simplest to operate: the backrest and footrest can be adjusted continuously in a single movement. Simply sit down, activate the lever and lean back. The adjustment is made for you, with ease and comfort.

With the multi-move, you can adjust the backrest and footrest separately. That way you can always adjust the way you are sitting so you can read, watch TV or simply relax.

You can also tune the dimensions of the recliner to the length of your body. JORI offers 3 personalized versions: Mini, Medi & Maxi. Mini is extremely well suited to anyone under the height of 1.65 m (5'6"). Medi provides the best comfort for people between 1.65 m and 1.85 m (5'6" and 6'1"). Any taller and the Maxi should be your preference