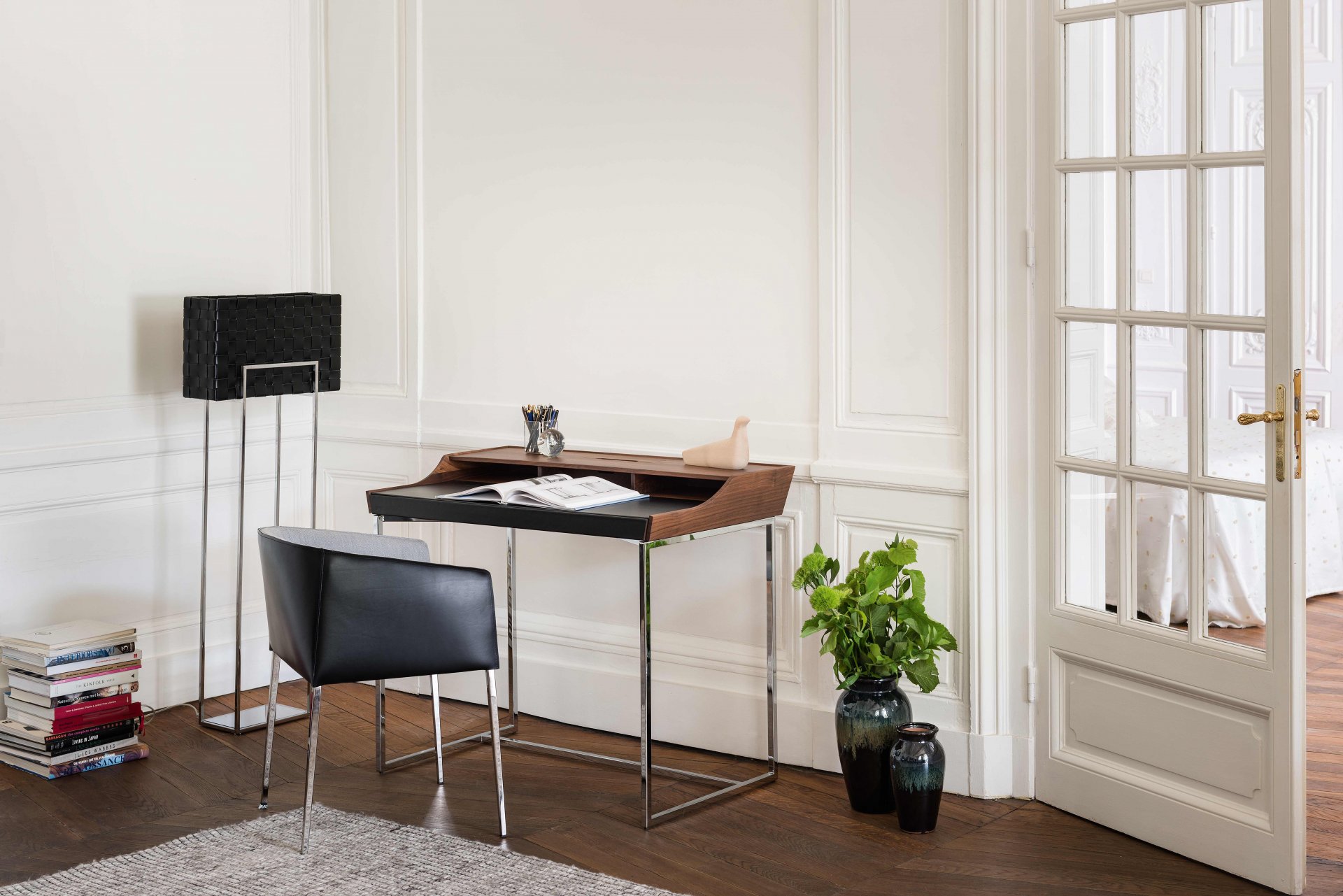 Back to top
Hortense
Contemporary interpretation of the classic secretaire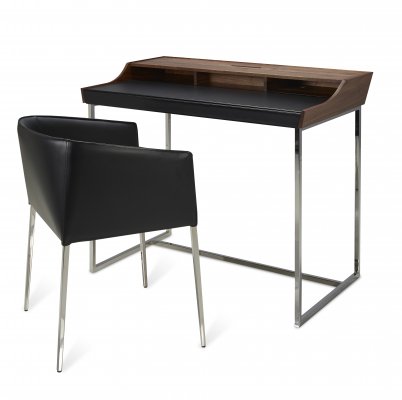 When it was first launched, the slender, elegant design of Hortense was rewarded with the German Design Award 2016. This writing desk or elegant bureau is made from solid walnut and finished with saddle leather.
Today, a JORI interior is a lifestyle statement and offers a total sensory experience. JORI clearly understands that people need the comfort of being able to combine design elements that suit each other perfectly, even in smaller spac es. The exhibited JORI accessories all have one thing in common: high-quality leather. The way in which JORI integrates this leather refl ects how much its passion for leather is engrained in the JORI DNA.
Hortense is truly unique: a small, but practical and very stylish home desk manufactured mainly of saddle leather. This small desk has feminine fl air and isthe perfect place for using your laptop or iPad and storing basic stationery.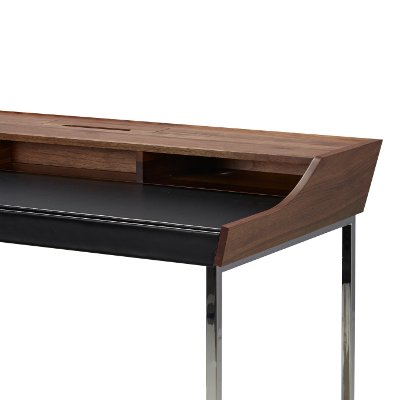 Comes with handy storage compartments for documents or your smartphone and fitted with a flap for your charger cable
Pocci+Dondoli
Citizens of the world
For Pocci+Dondoli design has to express beauty, harmony and freedom, as it can not be bound by strict established rules or exist as privilege of a social or cultural elite. The research on materials and processes, conceived to achieve maximum results in quality / price terms, is one of the main activities of the studio: they privilege materials that, through sophisticated processes, acquire nobility and elegance, such as aluminum and plastic, and other noble and antique materials like leather and hide. 
Desk with desktop in solid American walnut and satlle leather.
Only available in sattle leather vegetalia black or corda
Equipped at the bottom with 1 tray in satlle leather and at the top 2 storage compartments and a compartment for charging your mobile phone, tablet, ...
Frame : chrome high-gloss or lacquered in one of the JORI standard colours (see general info)
2D and 3D images for visualization are available on our website.