Five-star wellness resort Das Kranzbach opts for ultimate dynamic seating comfort by JORI

After a comparative test between three top seating furniture designers, the owners of German five-star hotel Das Kranzbach decided to equip its 59 renovated guest rooms with the award-winning JORI Daydreamer reclining and lounge chair.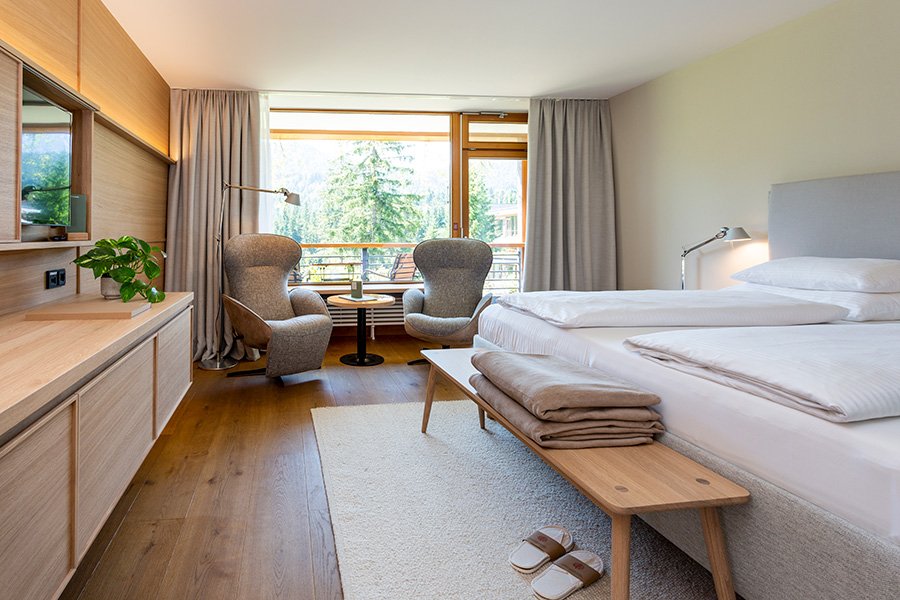 The five-star hotel and wellness resort Das Kranzbach sits in a unique location in a protected mountain valley near the Olympic ski resort of the German town of Garmisch-Partenkirchen. At the end of june the G7 summit with the 7 most prominent world leaders took place here.
The hotel is a combination of old and new. Some of the rooms and reception areas are housed in the over-a-century-old castle building. In the adjoining garden a modern annex was erected, whose 59 rooms were recently renovated. 
As part of this renovation project, JORI was contacted by the hotel owner to fit each room with two models of the Daydreamer family: the Daydreamer reclining and lounge chair. Both models are equipped with JORI's patented recliner mechanism but the comfortable high back and armrests and the adjustable back and footstool also contribute to an invigorating and uniquely relaxing experience for the hotel guests.
With the aid of the smoothly turning base, both reclining chairs can swivel in any possible direction to take in the breathtaking mountain views that unfold beyond the expanse of the large terrace windows.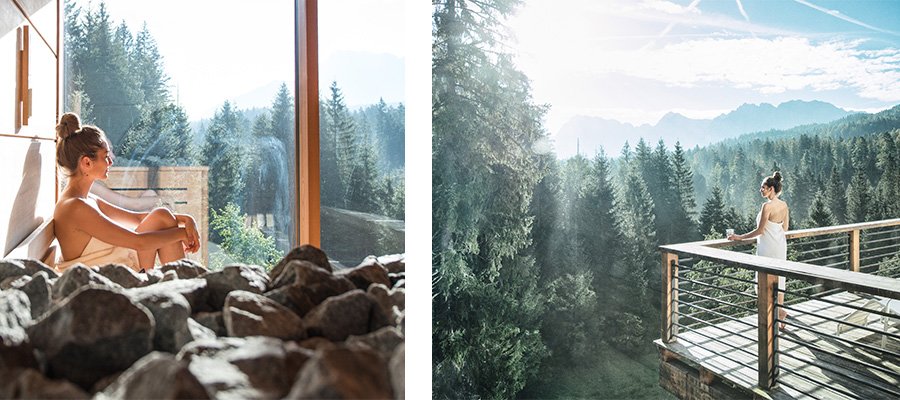 Thanks to the undulating lines and combi upholstery in soft nubuck leather and natural-coloured tweed, the JORI Daydreamer fits the minimalist design of the room like a second skin. The sober customisation is executed in natural oak indigenous to the region and the discrete fabrics and accessories in soft earth tones allow the interior to blend in perfectly with the surrounding nature. This way Das Kranzbach treats its visitors to an intense, overall wellness experience, right down to the seating comfort of their hotel room.
© Photo credits: Hotel Kranzbach GmbH / A. Kompatscher