Leather classes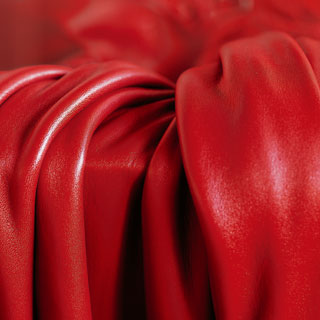 The right leather type to suit any lifestyle
How do you go about choosing the type of leather that is best suited to you? First select the leather class. Each class offers a variety of different leather types, which in turn are available in a wide range of colours, grain patterns and a variety of different thicknesses.
Select one of three leather classes
JORI applies the strictest quality standards when selecting the bull skins, guaranteeing positively top quality in each leather class.
Pure natural leather
Absolute top class for optimal pleasure and seating comfort beyond compare. Pure natural leather is pure nature and requires some caution in use. The reason being that the leather has only been dyed , without surface pigmentation The grain pattern is entirely natural.
Slightly pigmented leather
Leather with a small amount of pigment colourants sprayed onto the surface face. Combines quality, comfort, and beauty.
Pigmented leather
Leather in this class has received a more intense series of processing steps before being finished with a solid surface coat. Making it particularly well-suited for intensive use. Pigmented leather is budget-friendly and low on maintenance.
Decide the colour and grain pattern of your leather
Within each leather class, JORI presents a variety of different leather types which differ mainly in terms of grain pattern and thickness. Moreover, every leather type is available in a wide range of different colours. Which means that the choice of a particular leather type as part of any given class is largely a question of personal taste and the personal touch you wish to lend to your piece of JORI seating furniture.